Hey Brûlée
Here's a dessert classic for your holiday week…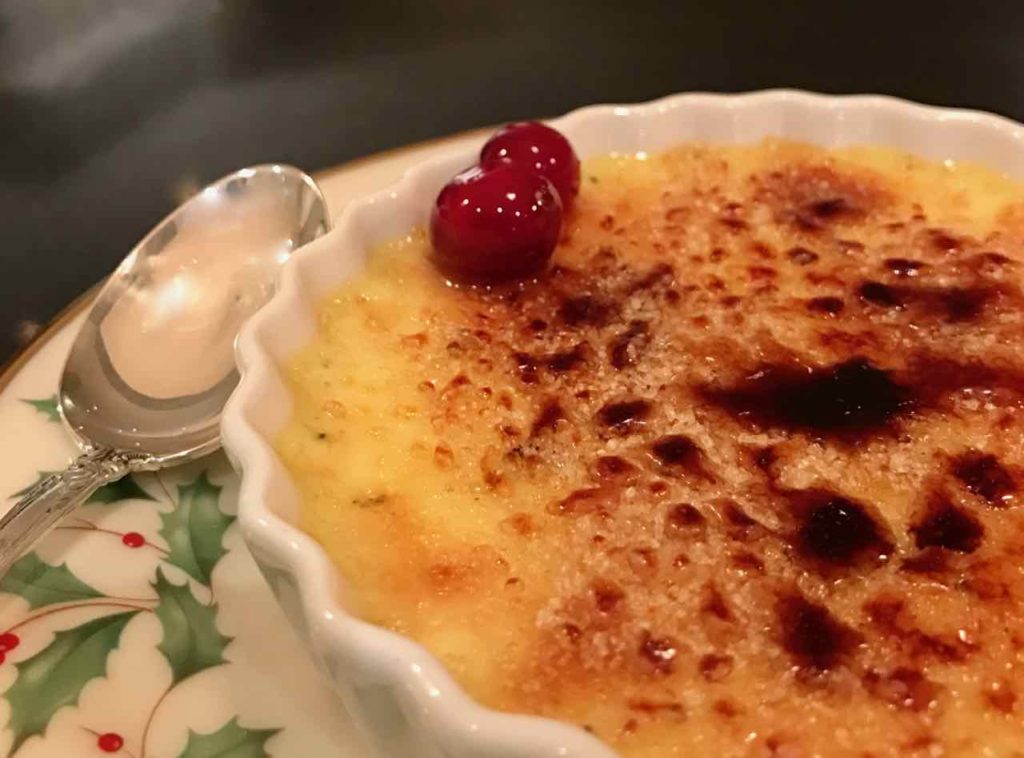 7 egg yolks, mixed with 2/3 C sugar, whipped up until lightened — "blanchir"
3 C heavy cream
1 C whole milk
Scrape in 1 vanilla bean, throw in scraped pods
Mix up with a whisk, let sit for a while, overnight if you can wait
Remove pods, pour mixture into 6-8 custard or brûlée dishes
Onto cookie sheet, into 350º oven, add water into the cookie sheet
50-60 minutes until just set, remove and let cool
When ready for service, torch some turbinado sugar on top – click here to see short vid
Garnish with something colorful – here some candied cranberries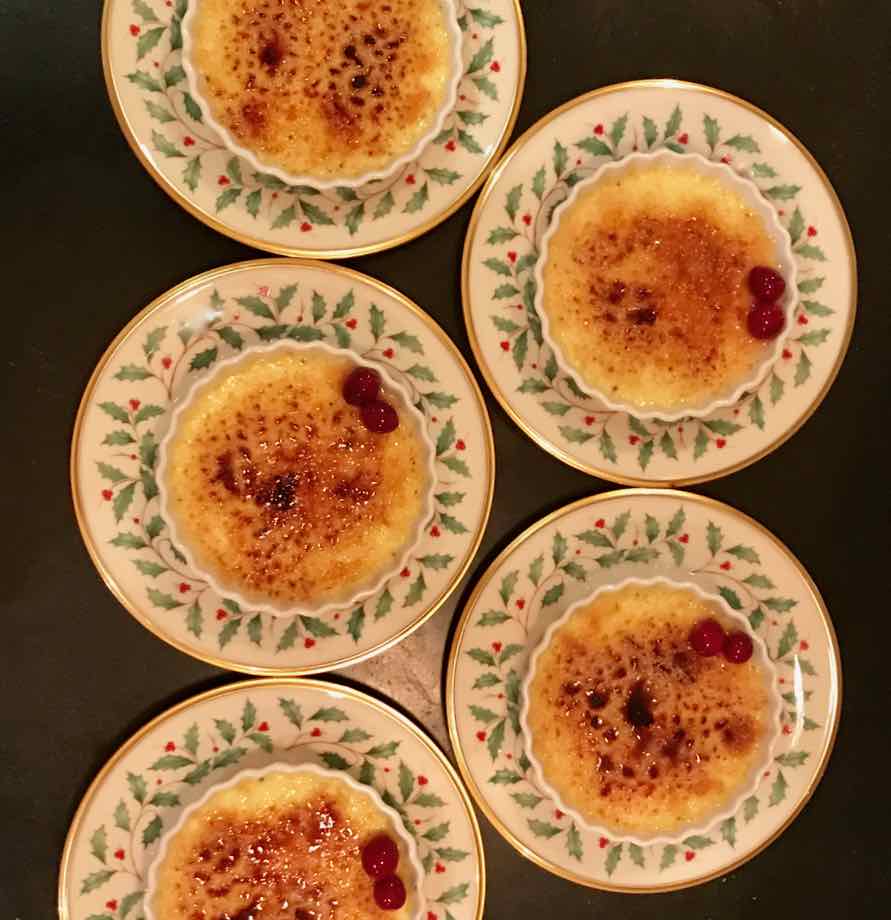 Happy holidays!
Tater Tot Love
Make the 1980's middle school cafeteria your dinner party….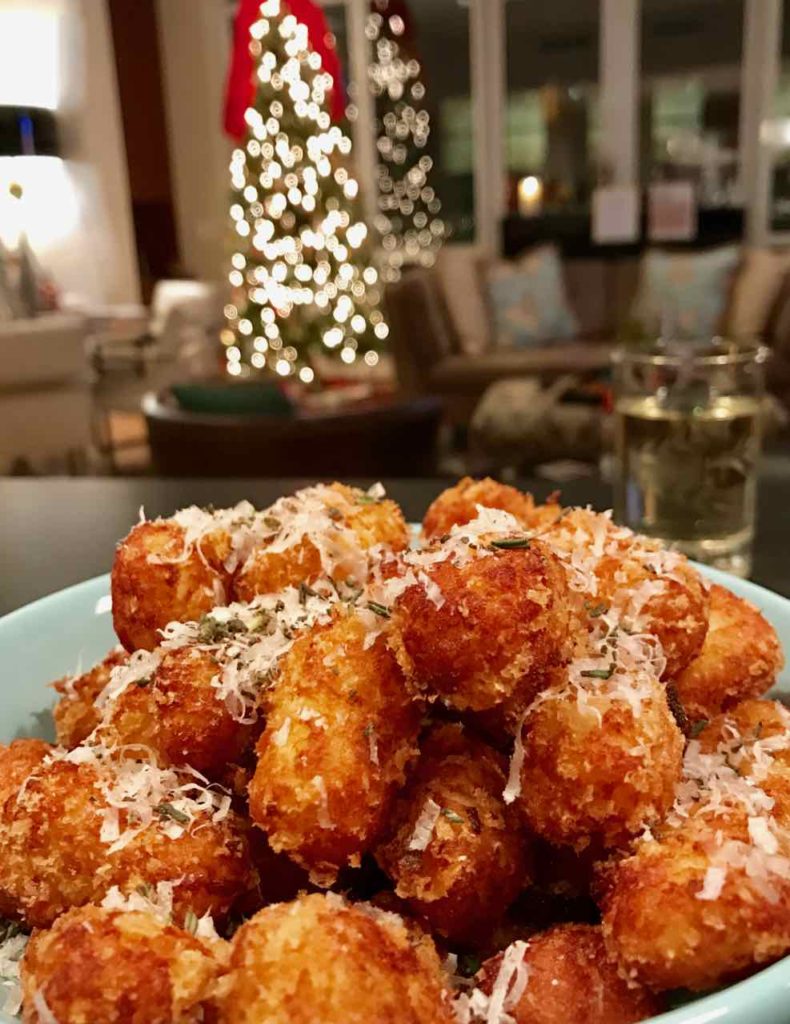 Leftover mashed from T-Day.  Beat up with a few eggs, S&P and a whole lot of grated parm.  A spoonful or so flour.   Roll into tot-shape, you know the one.   Toss in some breadcrumbs, chill for a bit in the fridge.  Then into 350º lard — LARD I TELL YOU!  Evacuate when nicely browned and crisp. Throw on some parm and chopped fresh rosemary, serve with a nice Sriracha mayo or ketchup.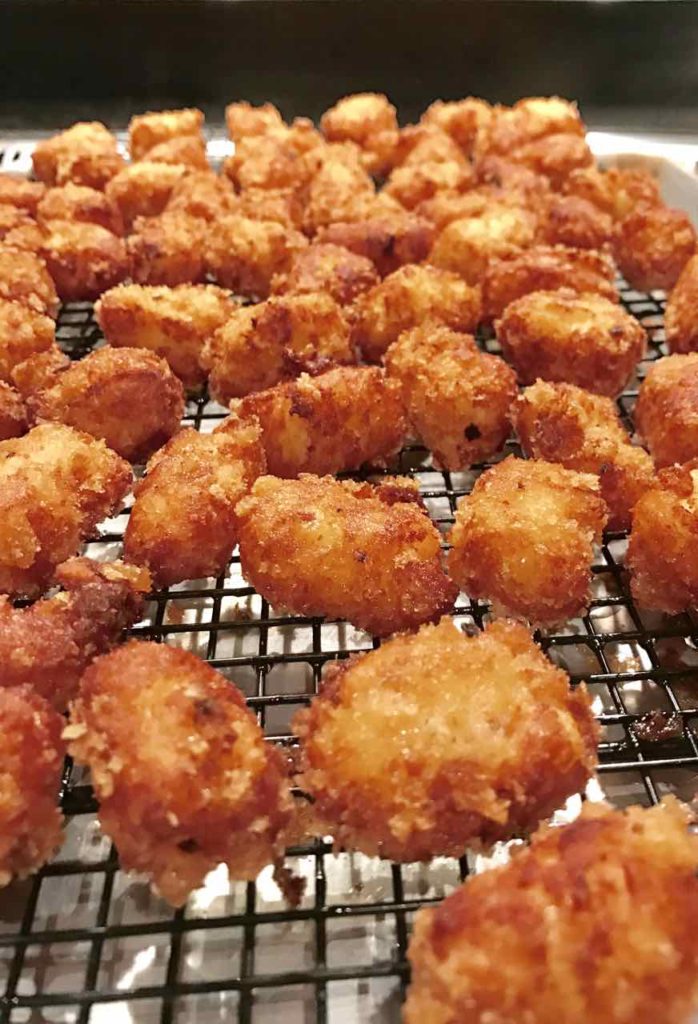 Everybody likes intermezzo
A frozen treat halfway through dinner.  What's not to love-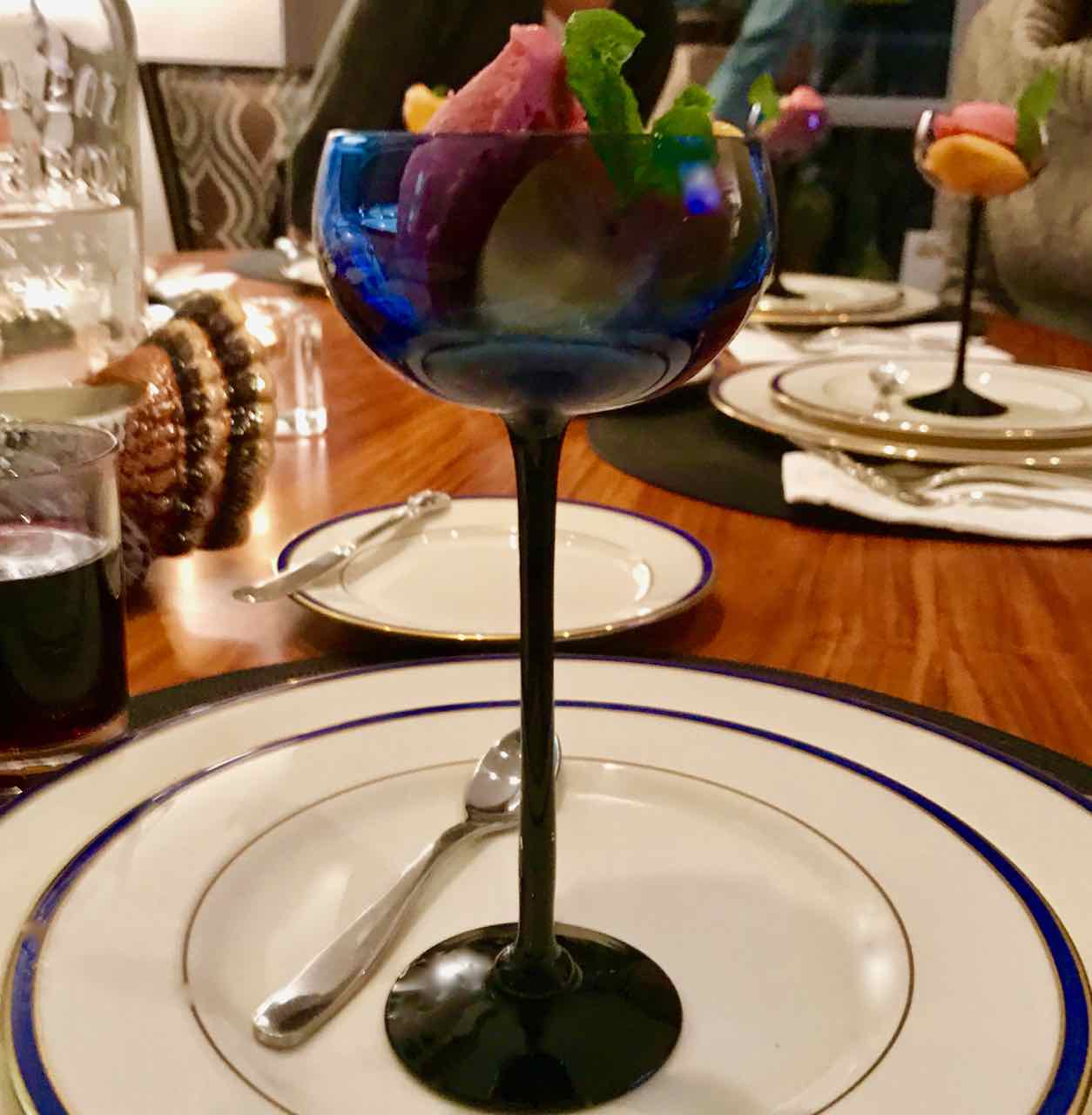 Thanksgiving Appie Course
T-day appie course — Fresh Shucked Montauk Pearls with Mignonette, Deviled Eggs, Crunchy Peanut Butter Stuffed Medjool Dates….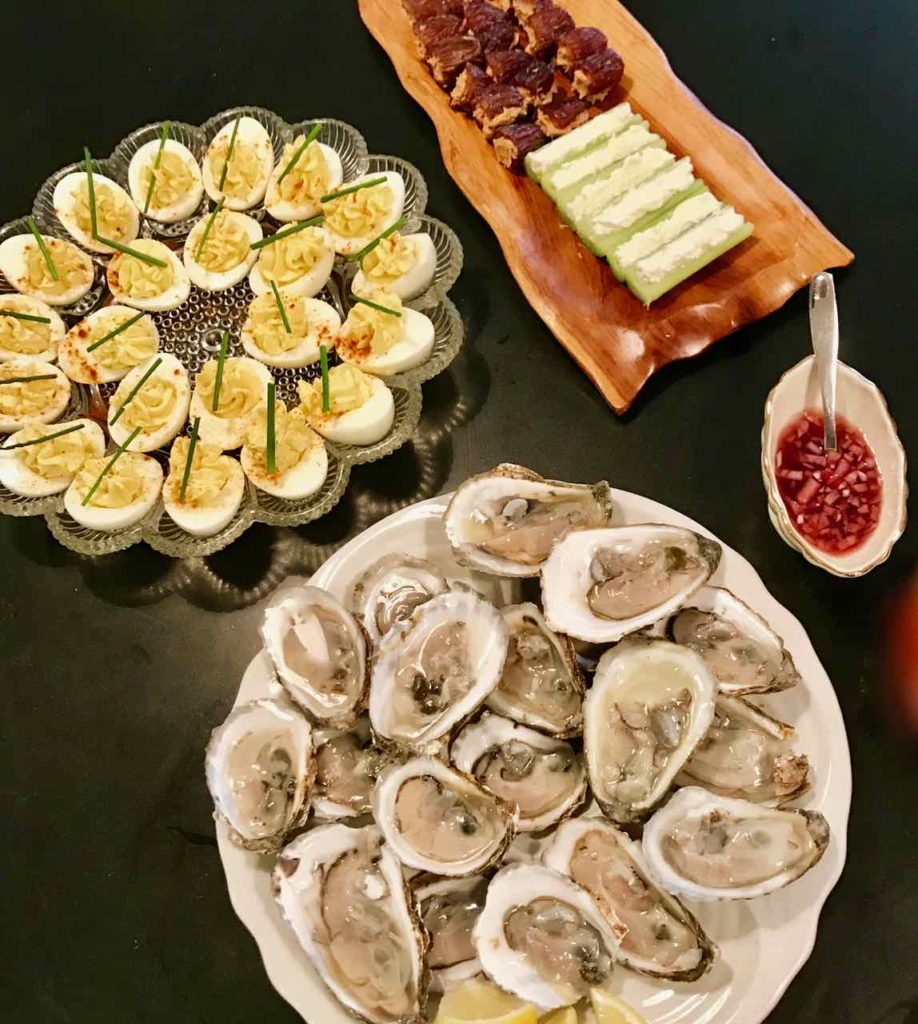 The Thanksgiving Menu 2016
And here's the plan….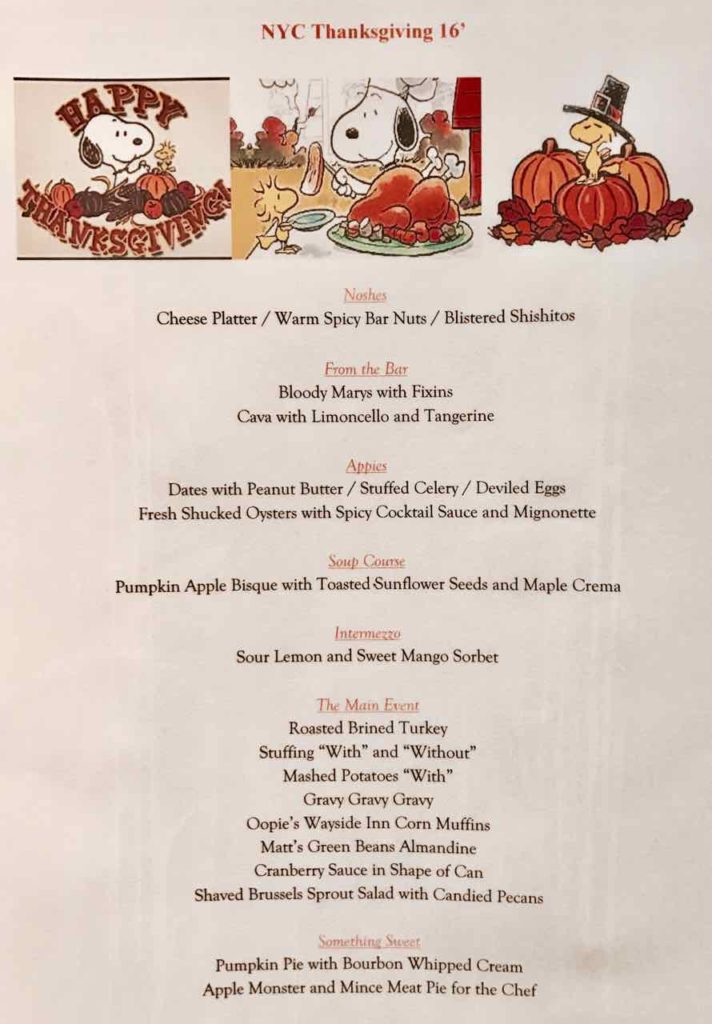 Yummy Hummus Pictorial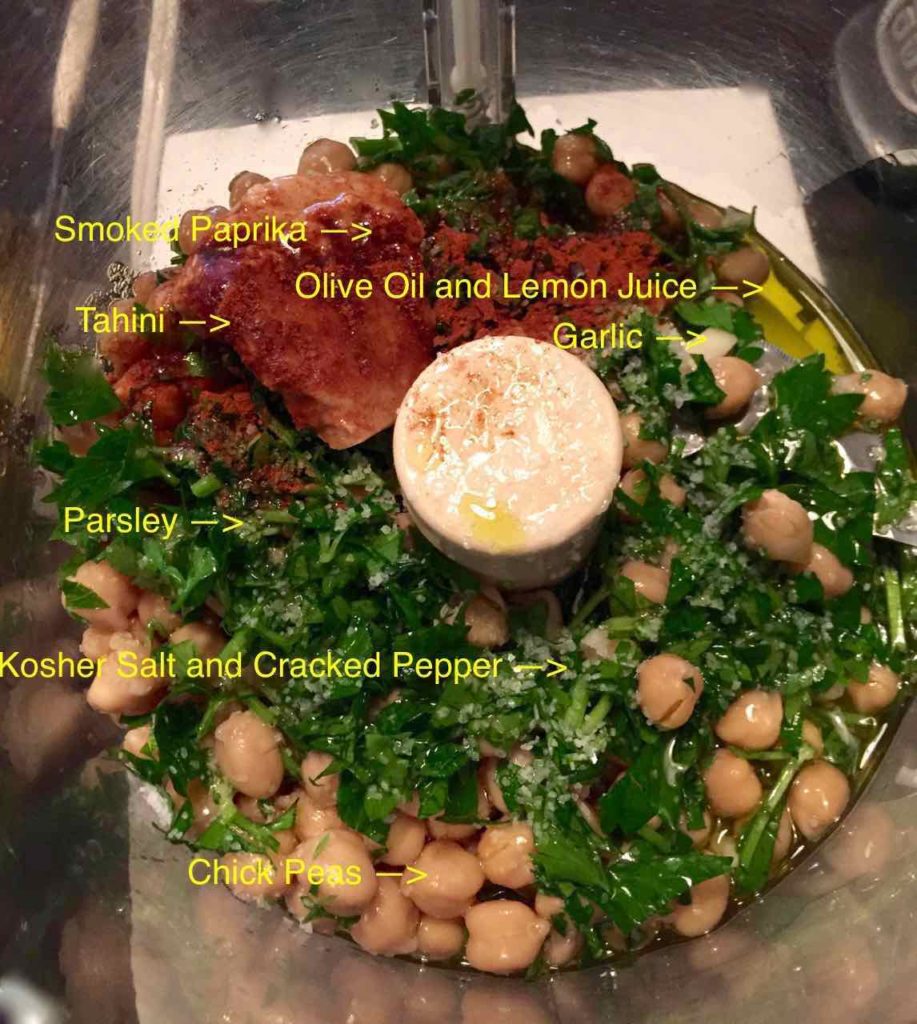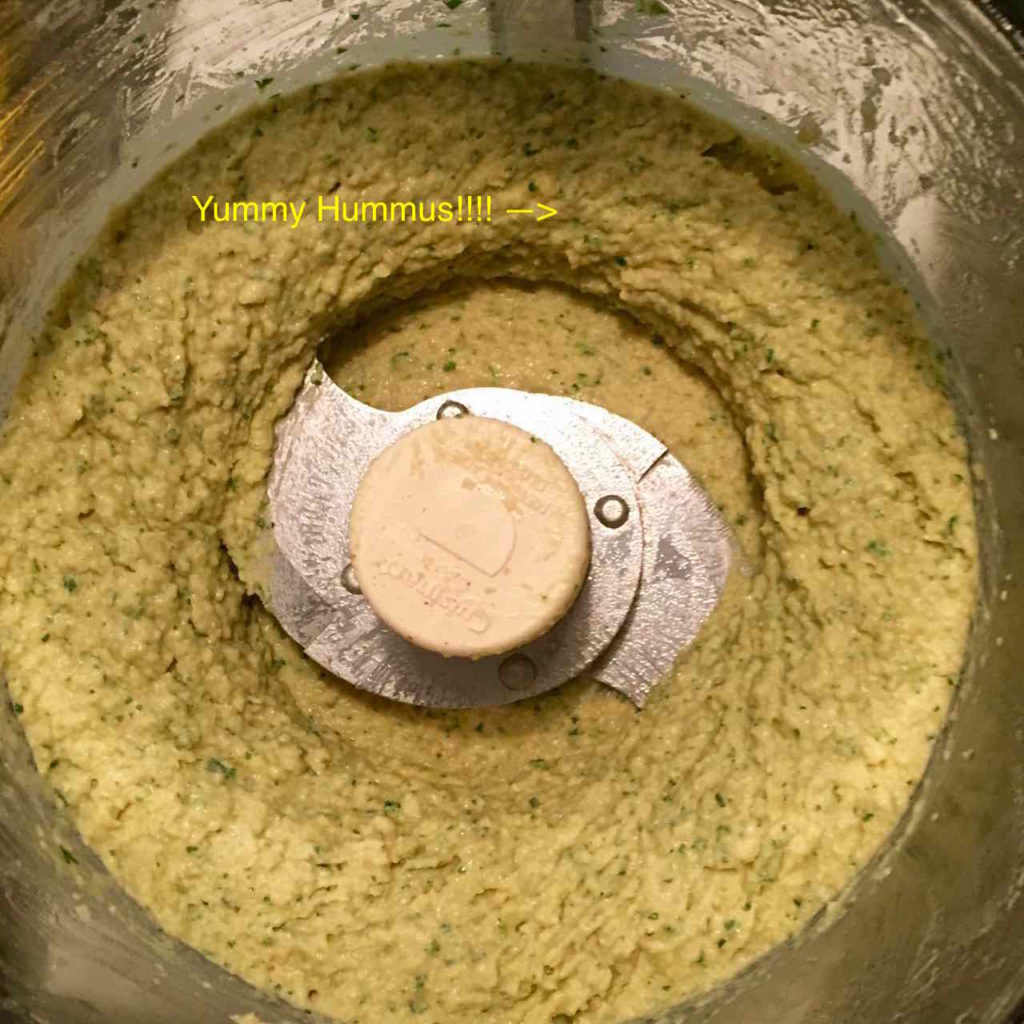 Spicy Smoked Fish Salad
Smear this hot smokiness on your bagel and call it a spicy Sunday.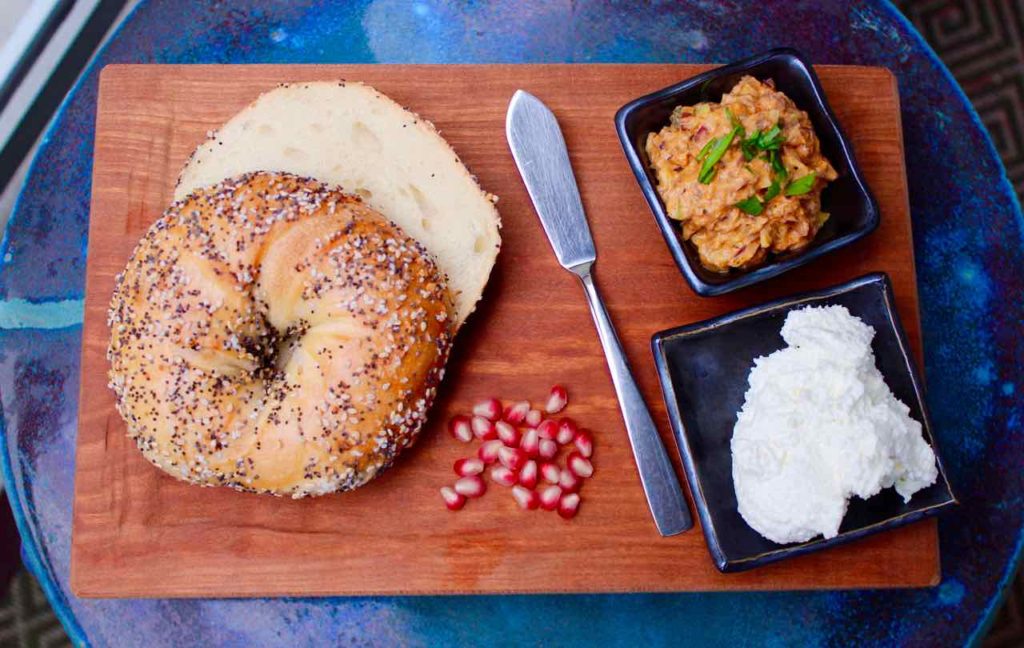 Smash up your smoked fish – here, smoked sardines, but whatever- with a touch of mayo.  Chopped celery and red onion, some fresh parsley or dill if you have it.  A good squeeze of lemon juice and a fat dollop of Harissa. Gently fold in some capers, S&P to taste.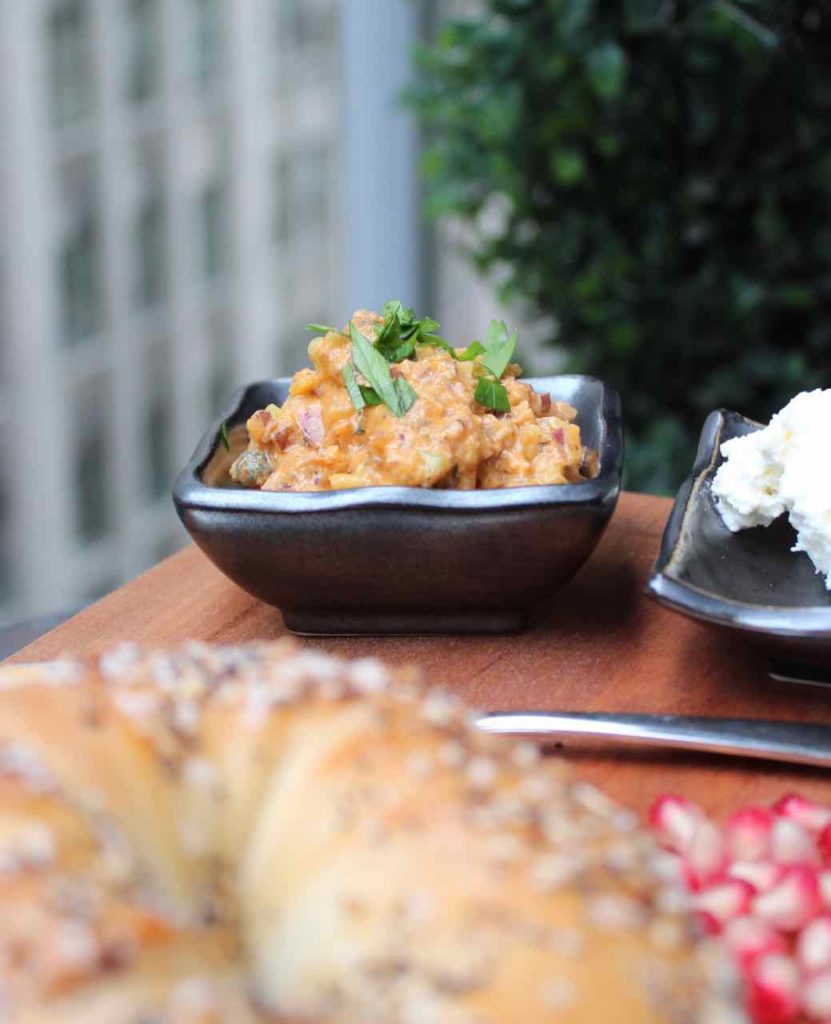 p.s. yes  I know I'm on a brunch kick.  More dinners shortly…
Blueberry Johnnycakes with Fresh Figs and BACON
Make this happen to your Sunday morning.  Basic blueberry pancake recipe, but substitute in stone-ground cornmeal for about 1/3d of the flour. A nice little bite, a sweet little crunch…  Oh and we had figs.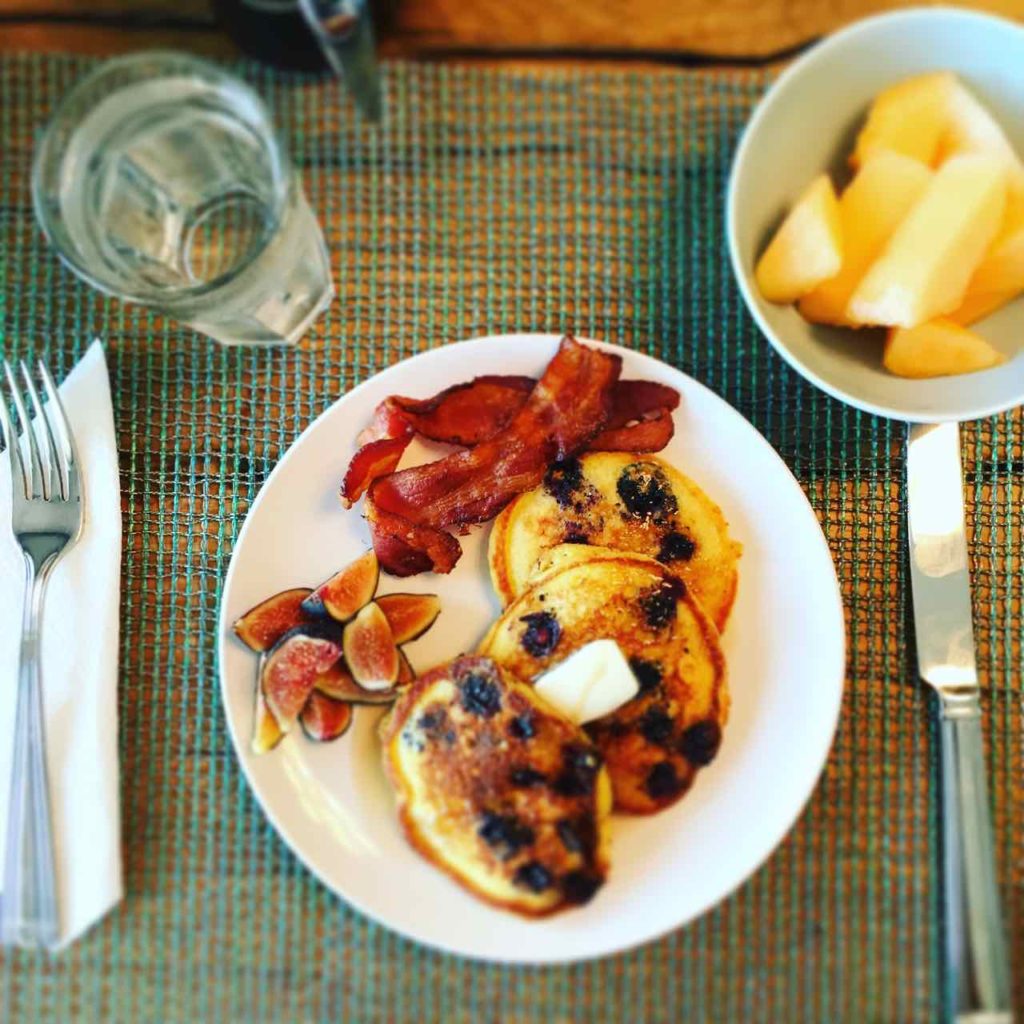 Sunday Summer Beach Breakfast
Hot latte.  Limed ripe melon.  And a little treat from #purpleglazedonuts…..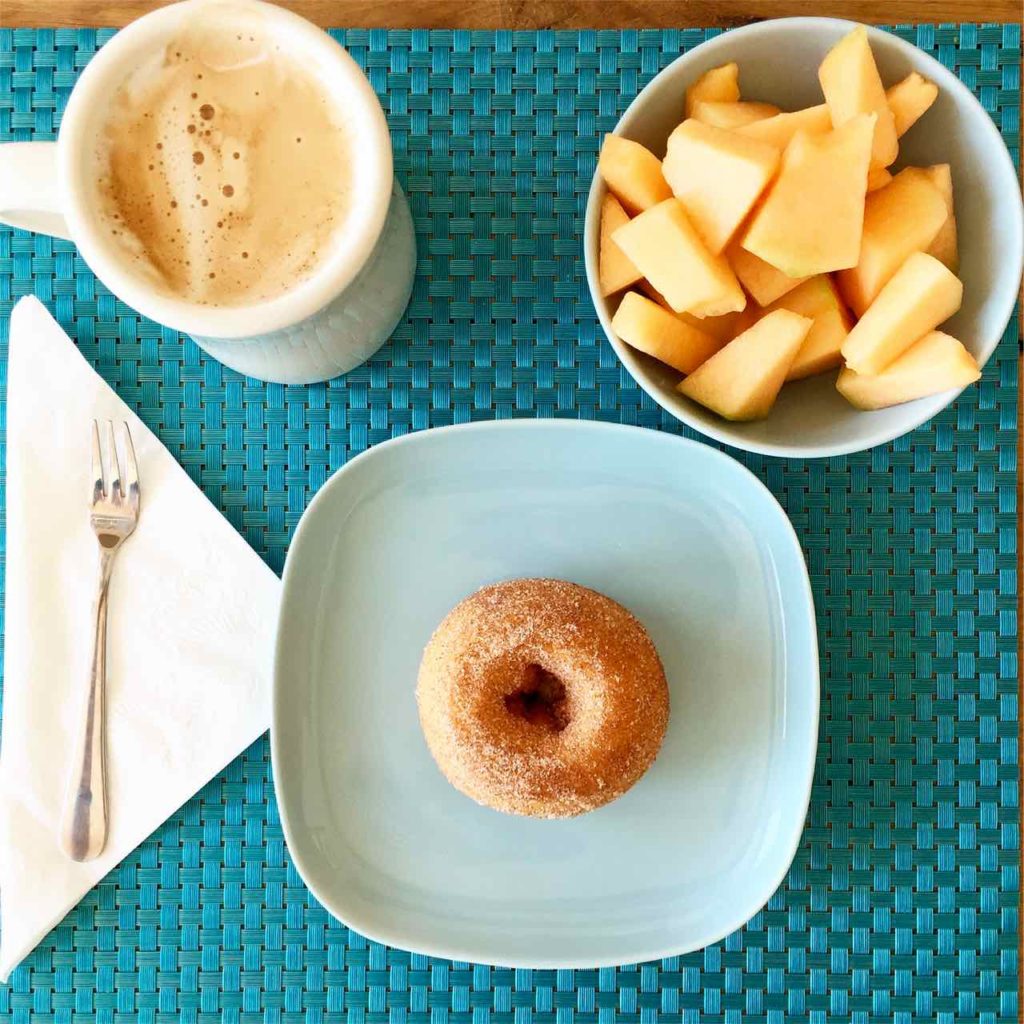 More Brunch – Eggs with Avocado Toasts
Avocado love transcends chips and guac, people.
Sunny ups, cracked pepper and a bit of fresh thyme.  Crispy bacon, baby. Country bread, slathered with some salty European butter.  Topped with a little something-something to make your day –  ripe avocado, smashed with some lemon juice, kosher salt and cayenne pepper.