If you remember the Audition Plate from last year, you may also recall I didn't make the final cut for the FN show.  But I got asked back to try again for this season, and here's what I served them today: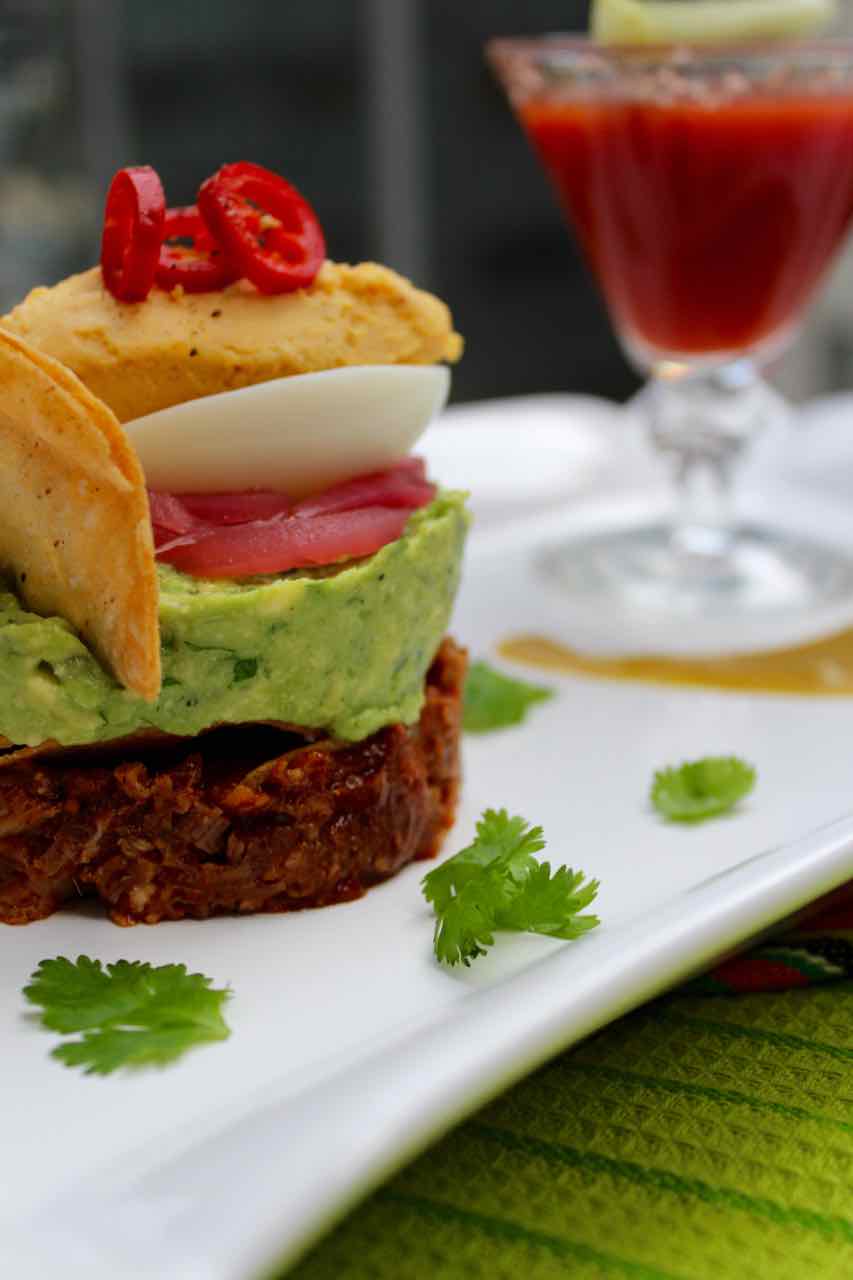 A huevos rancheros tower — bbq rib base, fried tortilla chip, guac.  Then some pickled red onion and a chipotle deviled egg. Garnished with pickled jalapeño and another fried tortilla crisp.   A spicy green chili sauce on the side.  And a home-made Bloody Mary with a chili-salt rim.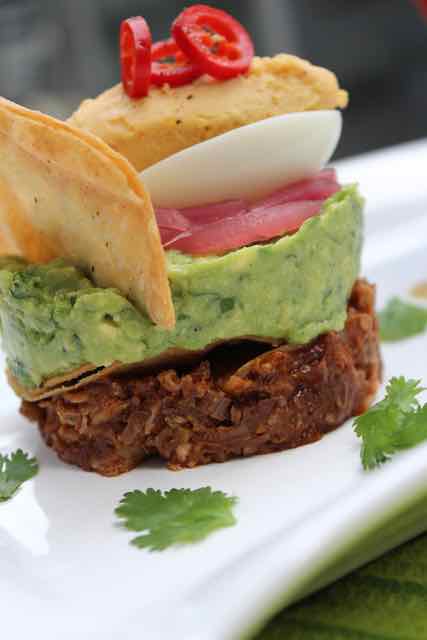 Shamelessly wooing producers with brunch and booze….