Baby Butterscotch Bombs
Baby for small.  Bombs for rich rich rich.  And a little salty too…   A study in earth tones, a fantastic monochromatic: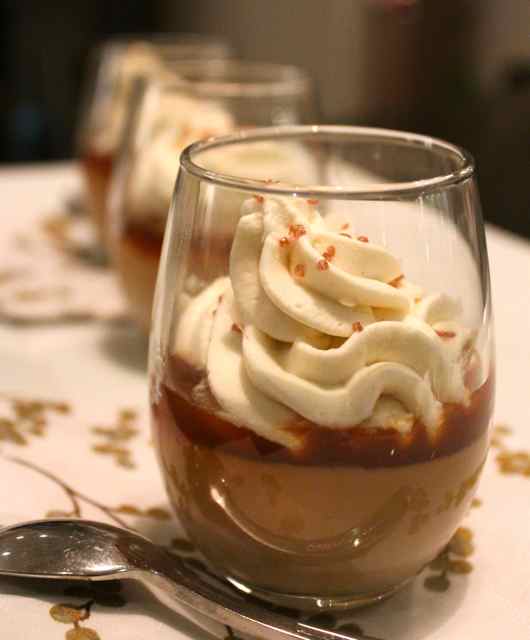 First, the butterscotch pudding – I used this recipe from David Lebovitz.  I couldn't find the 'cassonade' sugar (though I didn't look that hard).  It was fine with the dark brown sugar in any event.  Pour into little glasses and let set.   The recipe says 4-6 servings but it's really rich so I split into 10 or 12.    
Next, drizzle on a thin layer of whiskey caramel (my recipe here).  
Then pipe over some chantilly cream – heavy cream whipped to firm peaks with some vanilla extract and confectioners sugar folded in.  
Finish with a pinch of Hawaiian lava salt (because it's brownish).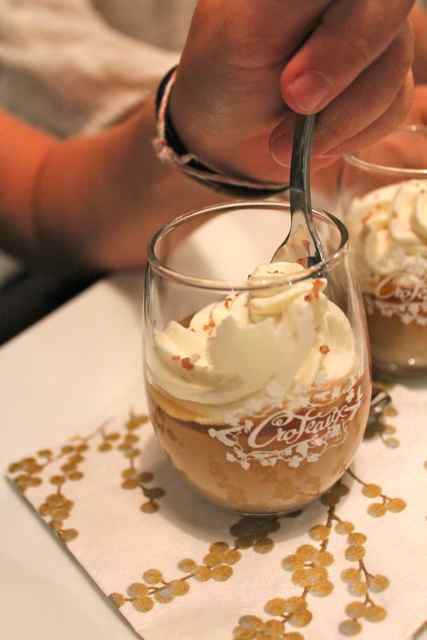 p.s. This is a riff of a dessert I had at a business dinner in Minneapolis back when I was there every week.  I also had my first Scotch Egg in Minny.