Big Apple Tartlet
A little treat from leftover home-made apple sauce and an extra pie crust….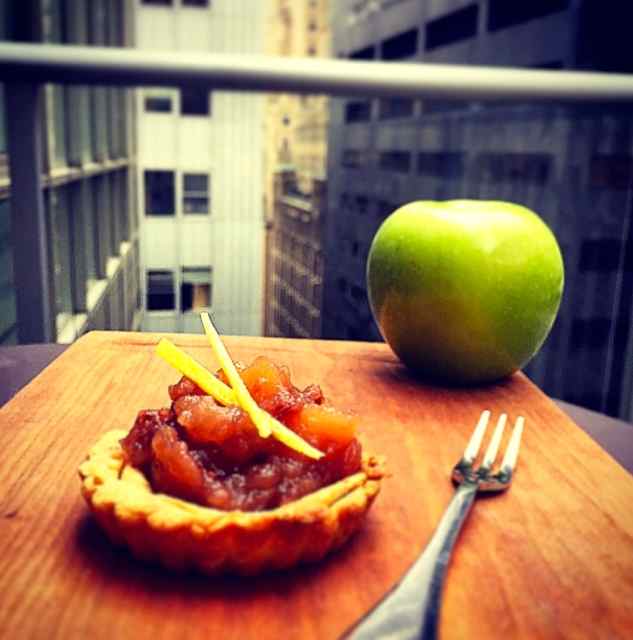 Three apples – all different kinds, which makes the texture interesting. Peeled, chopped.  Onto the stovetop with a knob of butter, a good squeeze of honey, and some ground ginger and cinnamon.  Let go on low for a while, then a nice pour of calvados and a squeeze of lemon.  Here I also added some chopped dried cherries which was nice.  Cook it all down, removing from heat while there's still noticeable chunks of apple.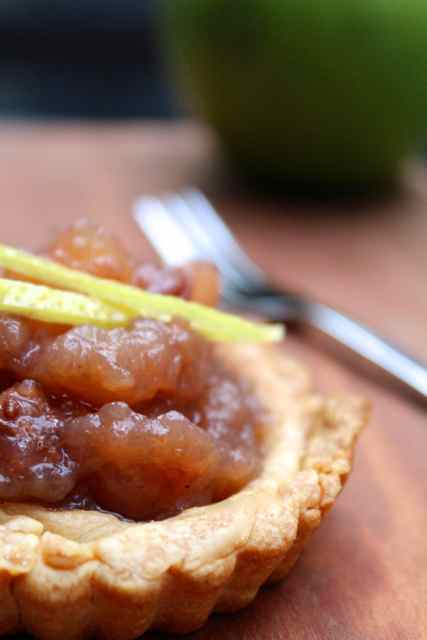 This is great with a nice roast pork.  Or, as here, a quick little filling for a tartlet.