Can I get a pulled pork sandwich
Yes let's eat this right now.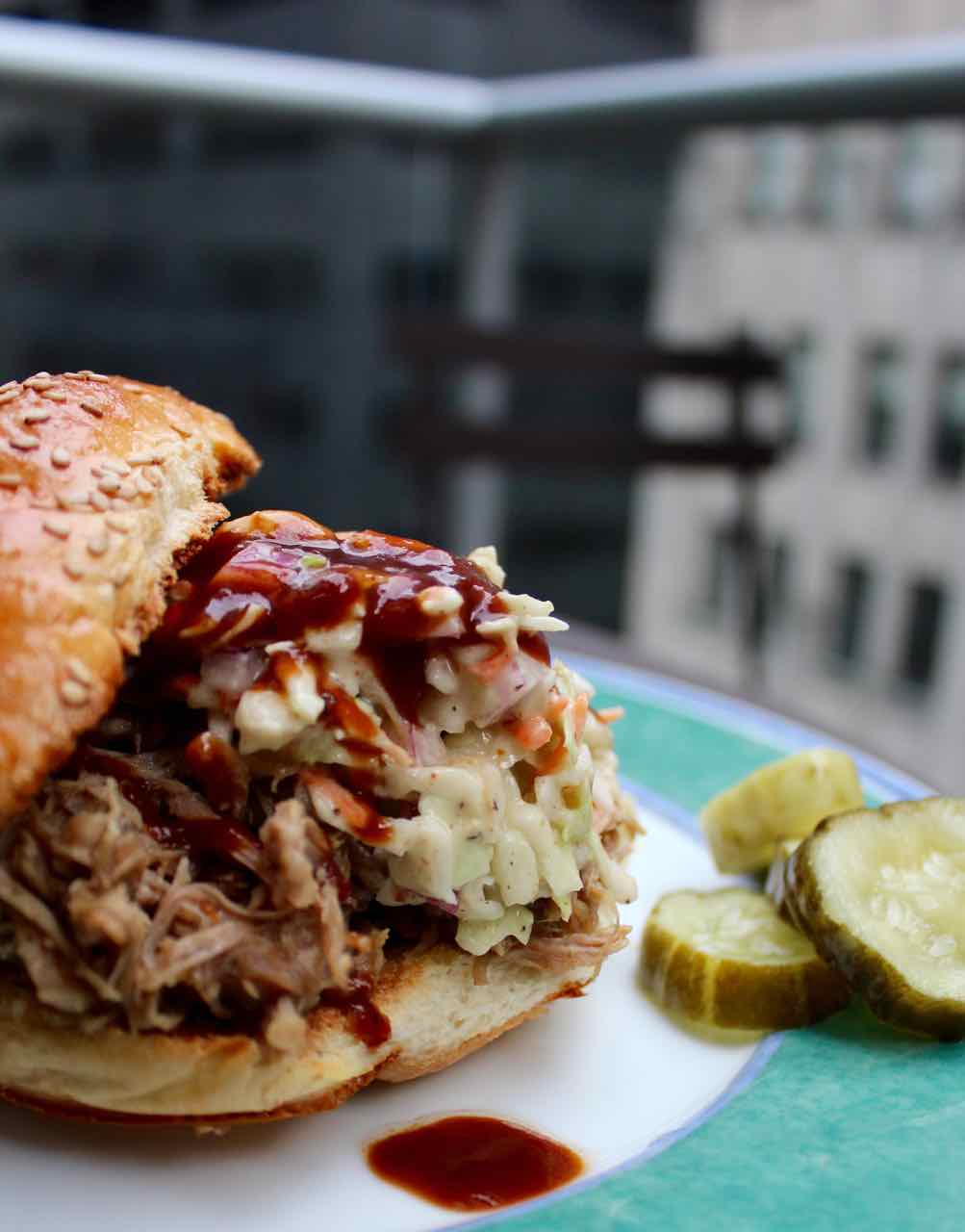 Pork shoulder brined in sugar and salt water overnight.  Drained and dusted with cracked pepper, oregano, cumin, garlic powder and sea salt. Into a covered dutch oven with a good pour of chicken stock and one can plus one teaspoon beer.  A couple bay leaves and a few shakes liquid smoke.  Slow and low — 225º for several hours.  Pull apart with a couple forks, let it all soak in the braising liquid a while.  On stovetop, cook off most of the excess liquid before service.  
Served on a toasted sesame seed bun with the sexy coleslaw and some homemade bbq sauce.  A few sliced pickles on the side from the Pickle Guys on Essex Street.  Yes.