Comments Off on Spring Asparagus Soup
Here's an easy Spring soup.   Tough to mess up, tasty and make-ahead. Great for a dinner party or, as here, a holiday meal.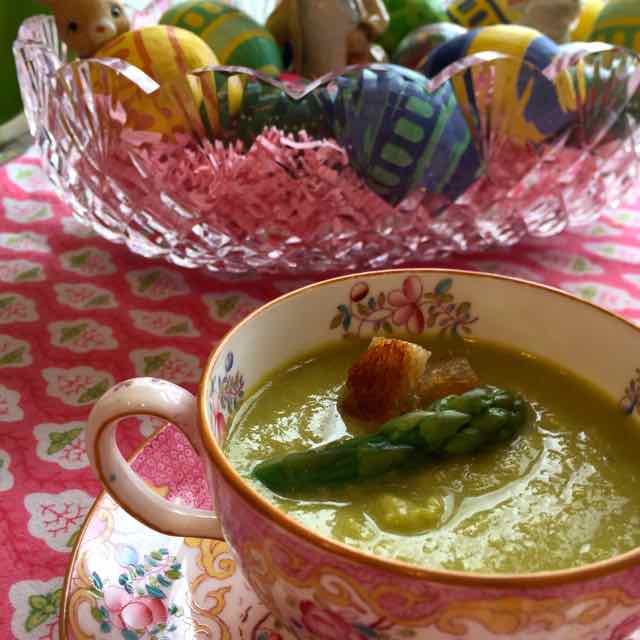 Two asparagus bundles, rinsed and chopped.  Reserve some tips- blanche briefly, shock in ice bath and set aside.  Slice and rinse a leek, sauté in a knob of butter with sea salt and cracked pepper.  Add chopped asparagus, cover with chicken stock.  Let it go a good long while then hit with blender more than you think necessary.   Back on stovetop, a good pour of cream. Taste, adjust seasoning.  
Top with a tip and add a crouton for a little crunch.  Here, sourdough squares crisped with more butter than you think necessary.  
Leftovers @ 7:21 pm: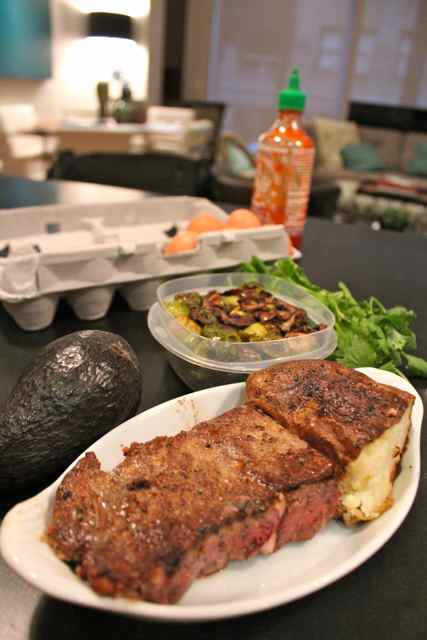 Leftovers @ 7:42 pm:
Nobody likes leftovers.  Fake yourself out with a good-lookin' plate.
p.s. yes I omitted an ingredient.  Planned an avocado fan, but it was a little too far leftover.