Comments Off on Righteous Frites
Soak, poach, crisp.  Three steps to righteous frites.  
Slice up your russets and soak in fridge, preferably overnight.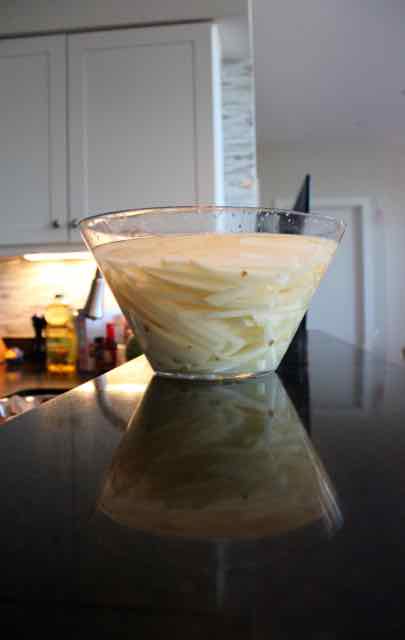 Pat dry and poach in 325º peanut oil until tender through.  Drain and set aside until just before service.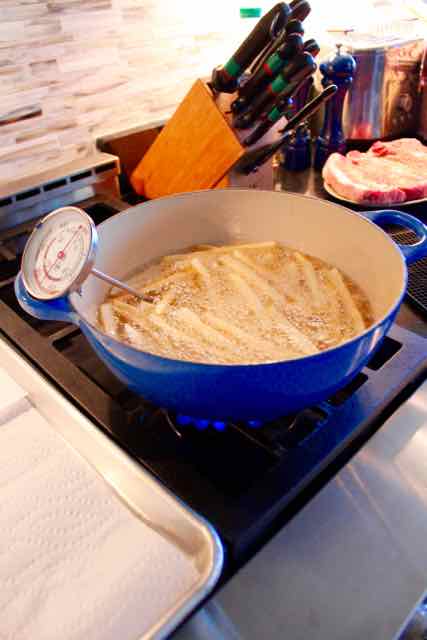 A crispy browned finish with a quick dip into 375º oil.  Salt them just out of the fry.  Serve with a fat steak, a green salad and dijon mustard.  No ketchup. Mustard.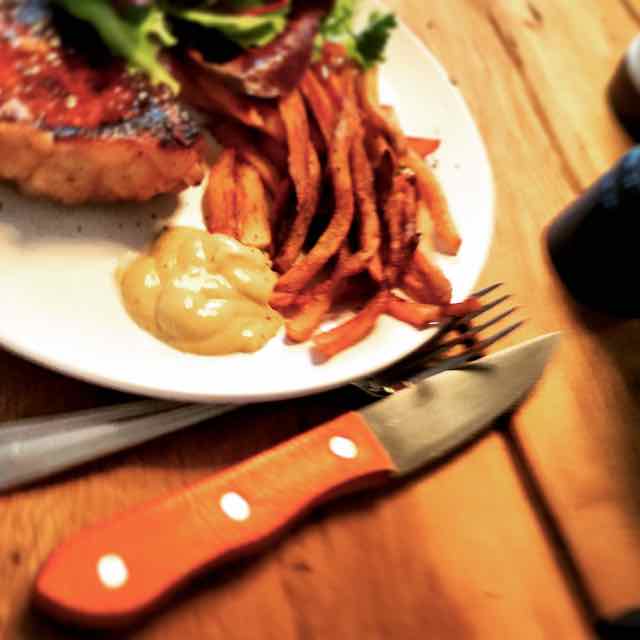 Get some!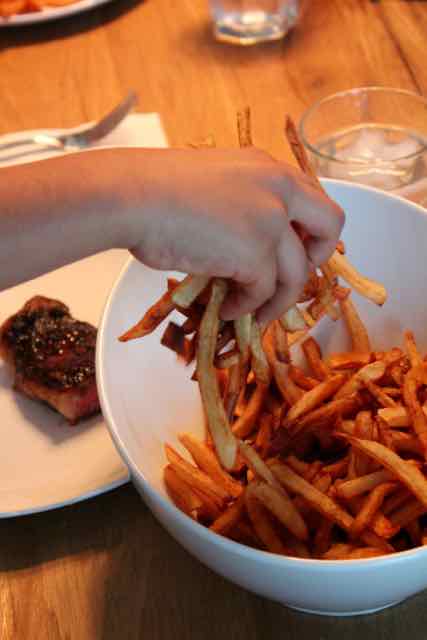 MMMMMmmmmm.   Steaks.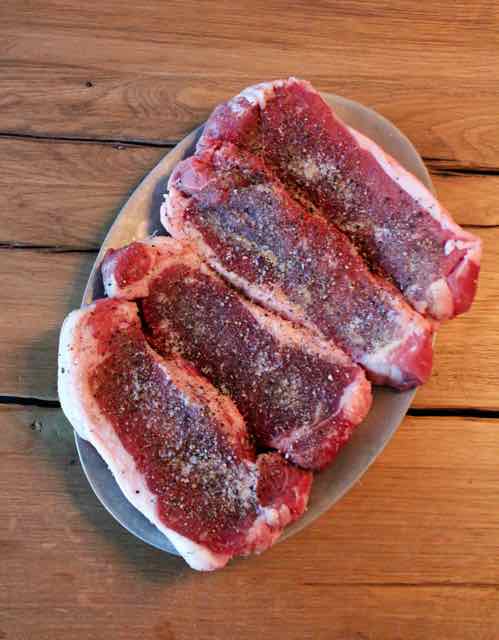 Ok so finally here's the wing post.  There's really no reason to have wings delivered for a game.  They lose any crispy crunch – and nobody wants depressing, deflated rubbery nubs.  Boooo!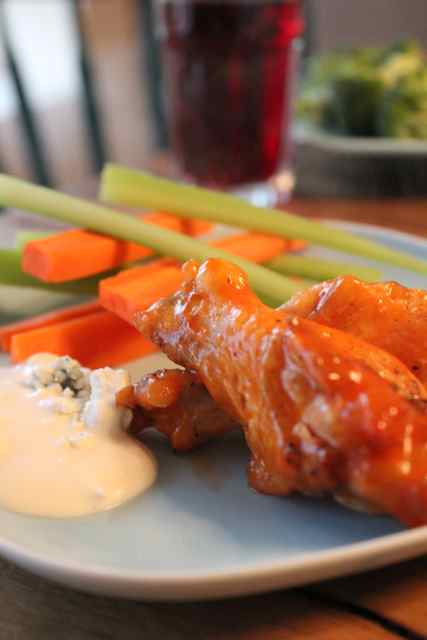 Dry wings off thoroughly.  Ideally, spread uncovered on a cookie sheet and slide into the bottom shelf of the fridge for a couple hours, which will dry them out more.   Peanut oil to 375º.   Toss wings with salt, pepper and garlic powder.  Sometimes I dust with fine flour (like Wondra) for a little extra crunch.   Into the oil in batches – 8 to 10 minutes depending on size of the wings and how crunchy you want them.   Remove to wire rack set over cookie sheet to drain, toss in a bowl with Frank's mixed with a knob of melted butter.    Sometimes I'll throw in a little Worcestershire too.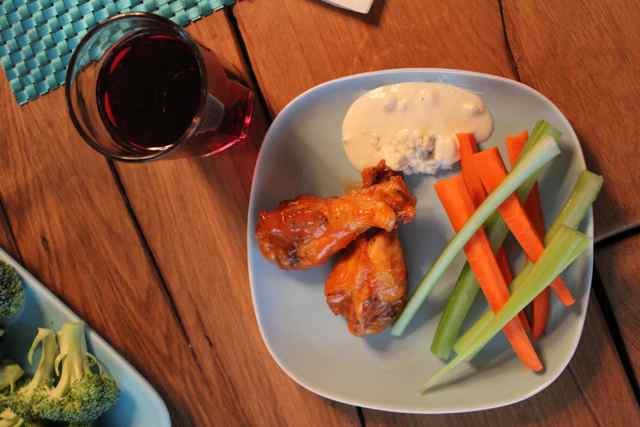 For the blue cheese dressing – again, make your own it's so much better.  Equal parts light mayo and lowfat sour cream.  Add in crumbled blue cheese.  Slowly mix in buttermilk until it gets to the consistency you're looking for.   It may thicken up in the fridge, so some more buttermilk may be in order before service.