Challah French Toast
Thick Challah slices, cut and left to dry a bit.   Two eggs per slice, maybe an extra or two beaten in a large bowl.  A light pour of milk or cream, a touch of vanilla.  And a squeeze of agave nectar.   Perhaps some orange zest and a splash of Grand Marnier if you are feeling that….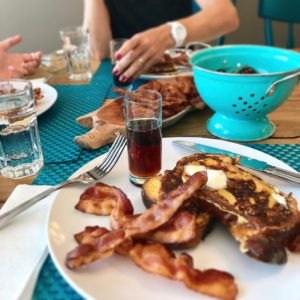 Soak slices a couple at a time, then into hot pan with a bit of butter, flip when nice and browned.  Into 300° oven while you finish the rest.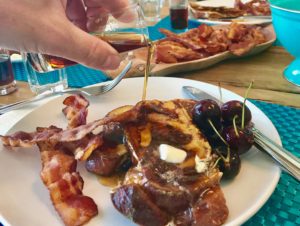 With some crispy bacon and warmed maple syrup….   Happy Weekend