Classic Steamed Mussels with Buttered Crusty Bread
This one's easy as all get-out (well, mostly) and a real crowd pleaser.   The 'mostly' refers to de-bearding the mussels which can take some time. Otherwise a snap.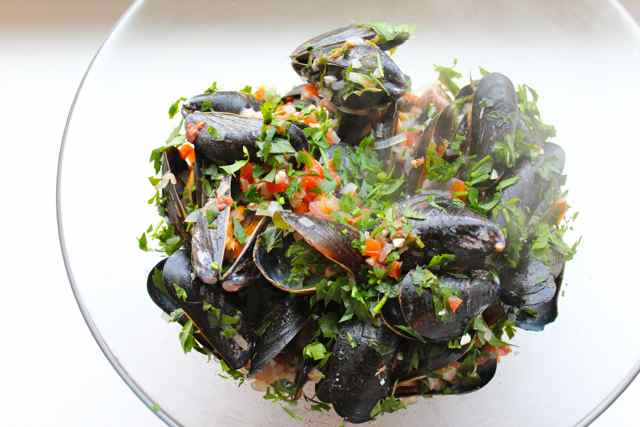 In a pot or dutch oven, lightly sauté chopped shallot and garlic in a nice pour of olive oil and a good knob of butter.  De-beard your mussels while this cooks for a bit over low heat – no browning.  Then a good pour of white wine and a handful of seeded chopped plum tomatoes.   You could also add cream now, which is traditional.  I skipped to keep it a touch lighter, we didn't miss it.  Mussels in – steam until just opened.  Turn the whole thing into a bowl and garnish with a good throw of chopped parsley.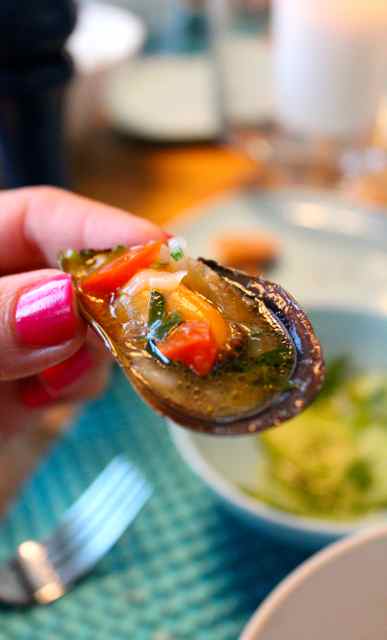 Serve with a nice crusty bread slathered with some good European butter. And bring an extra bowl to the table for the shells.