Crisp Cucumbers with Fresh Mint and Lime
Here's a verdant quickie to brighten up your dinner.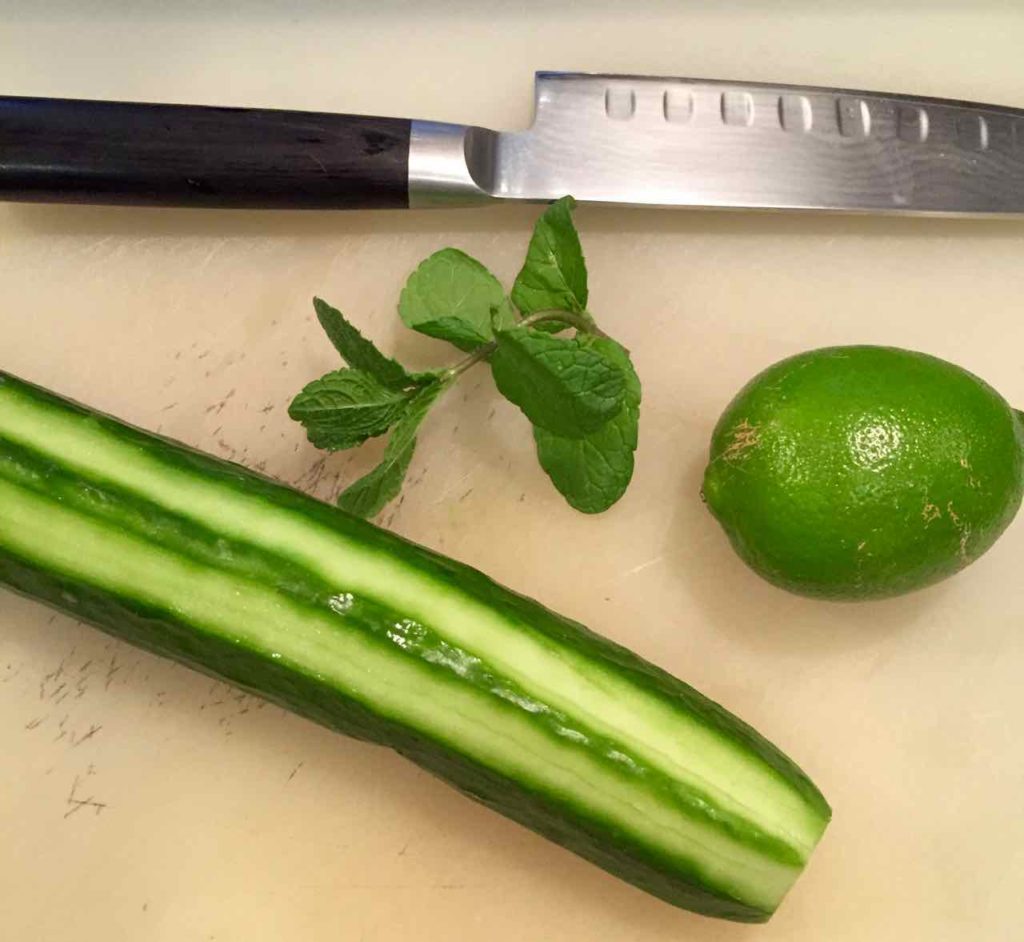 Cukes, striped-peeled, seeded.  Fresh mint (from the new urban garden!). Lime zest and juice.  Let's get to the knife.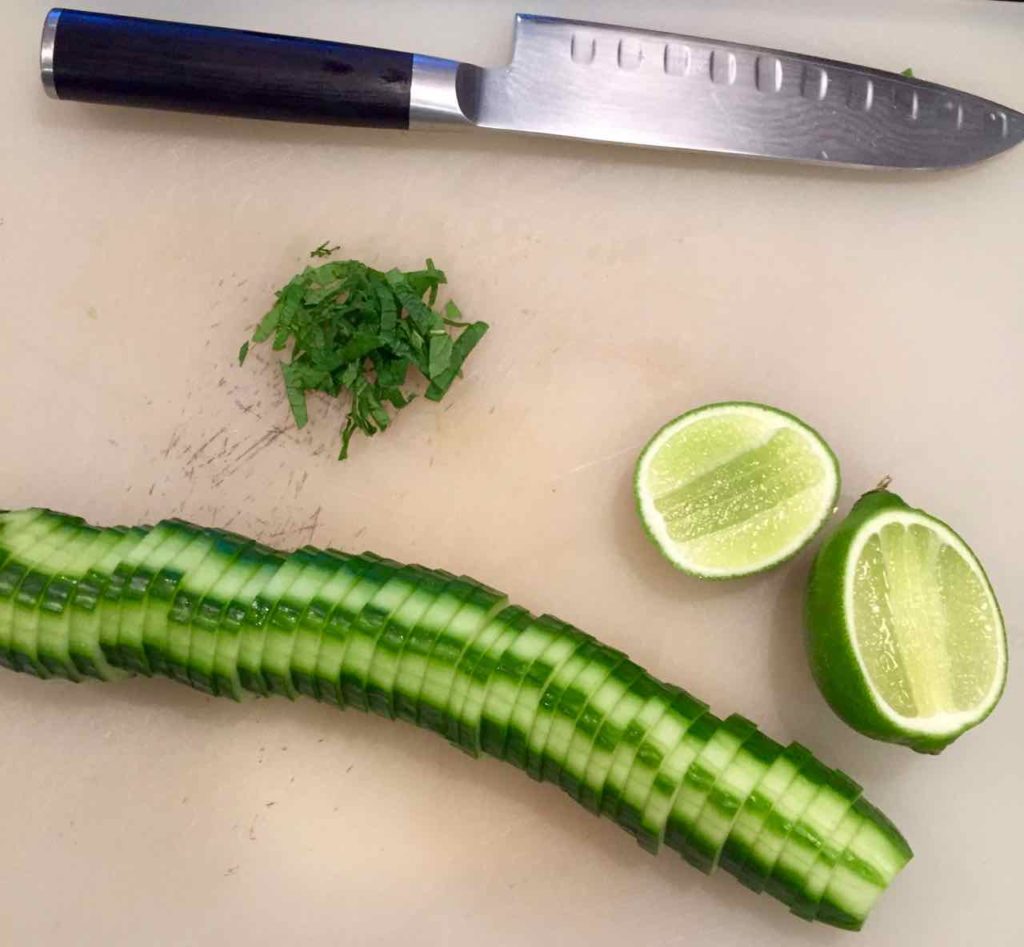 Drizzle of good olive oil, crack of fresh pepper.  Throw of sea salt.  Call it a monochromatic salad.