Dad-Daughter Dumplings
Ok, mostly daughter dumplings. But I did add value in an advisory capacity.  A nice project together: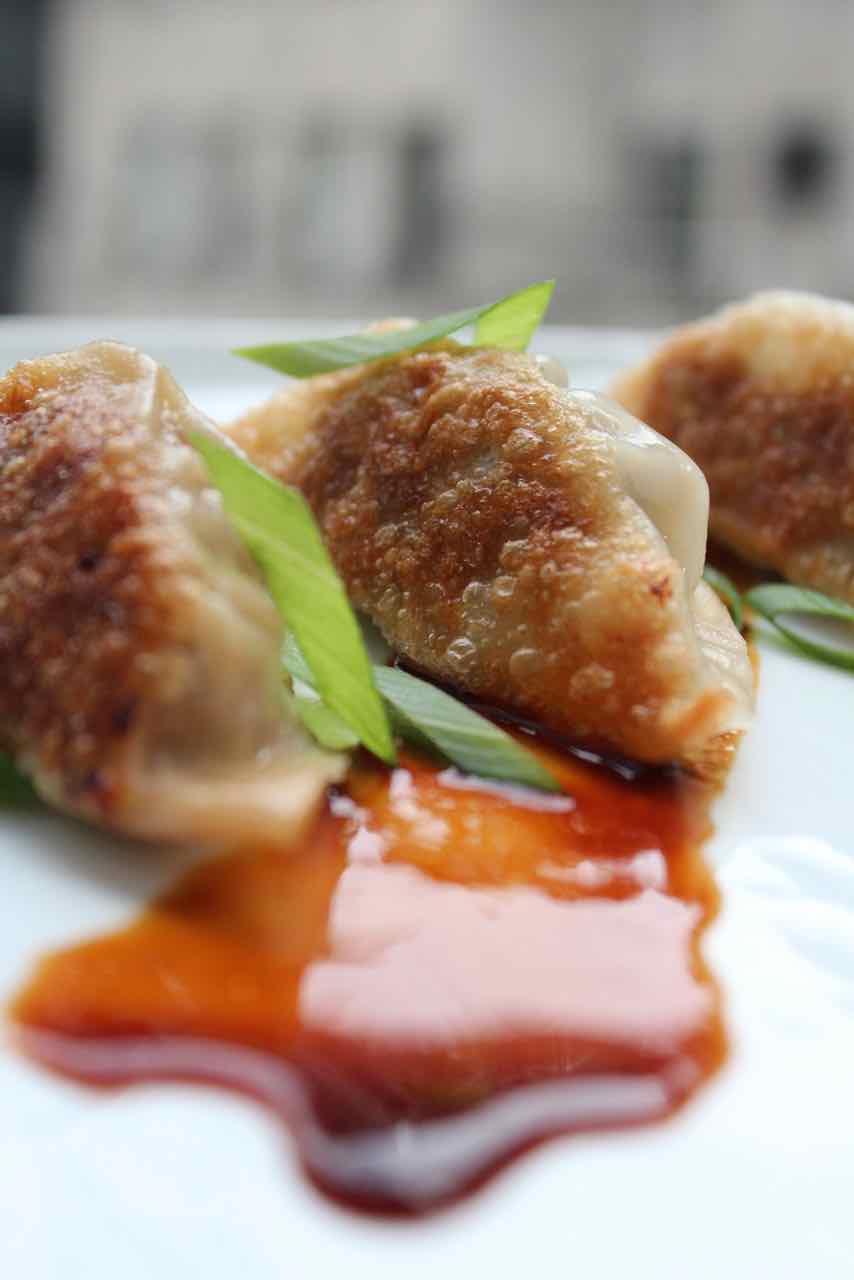 She riffed off a Cooking Channel recipe you can find here.  Briefly sauté minced ginger, scallions and garlic in sesame oil.  Mix into ground pork with an egg, a bit of 5 spice powder, salt and pepper.   Spoonfuls into dumpling wrappers, wet edge and seal.  Into hot pan with a bit of oil, let it go until the bottoms brown, 2-4 mins.  Add enough water to come halfway up the sides of the dumplings, cover and let steam 5-6 mins.  Water should cook off.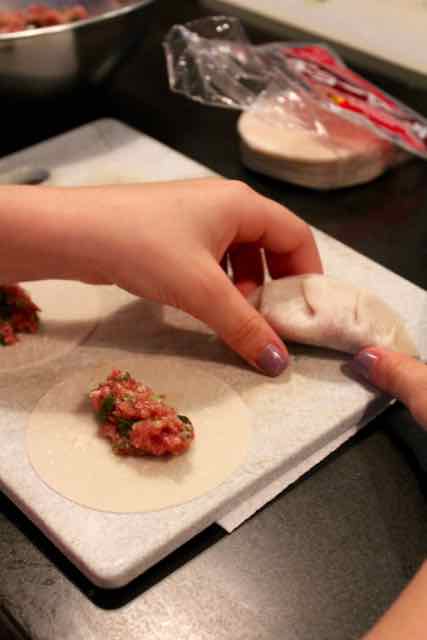 Dip in a mix of hoisin, soy sauce and Sriracha.  These were really amazing.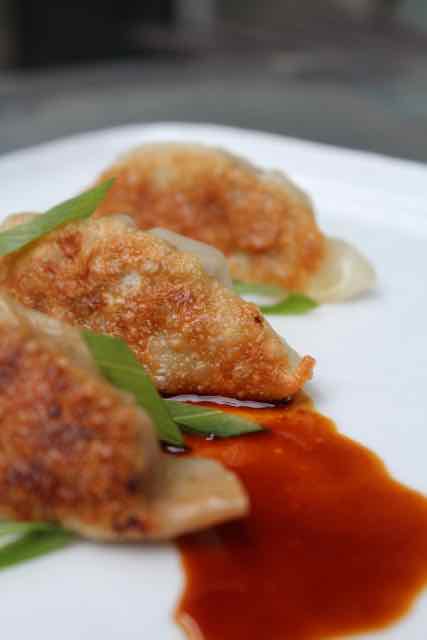 We are totally doing these for company.