Free-Form Fall Apple Tart
Lazy man apple pie?  Maybe.  Tasty slice of fall flavor?  Oh yes indeed: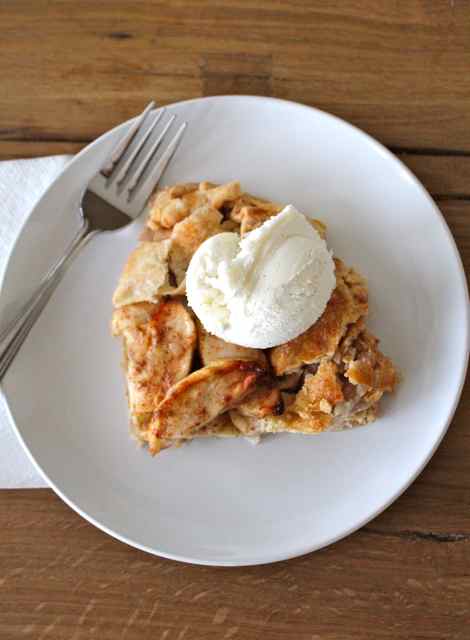 Peel and slice about 6 different apples, mixed.  Here I used Crispin, McIntosh and Empire.  Toss with juice of half a lemon.  Take about a half cup sugar (or more if you like it sweeter) and mix with cinnamon, ginger, nutmeg and cloves.  Toss with apples.  
Roll out a pie crust, onto a cookie sheet.  Apples into center.  Fold edges of crust over, leaving middle part exposed.  Beat an egg with a splash of milk (an "egg wash"), brush onto crust.  Sprinkle with cinnamon sugar. Into 350º oven until apples are cooked through and crust is nice and brown.   This one took like 55 mins but it will vary.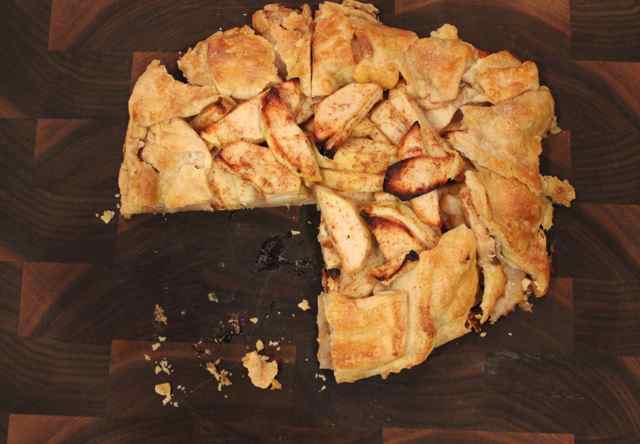 p.s. a little drizzle of whiskey caramel sauce on top of that ice cream would be allright allright…..