Fresh Berry Hand Pies
These were fun – puff pastry filled with mixed fresh berries.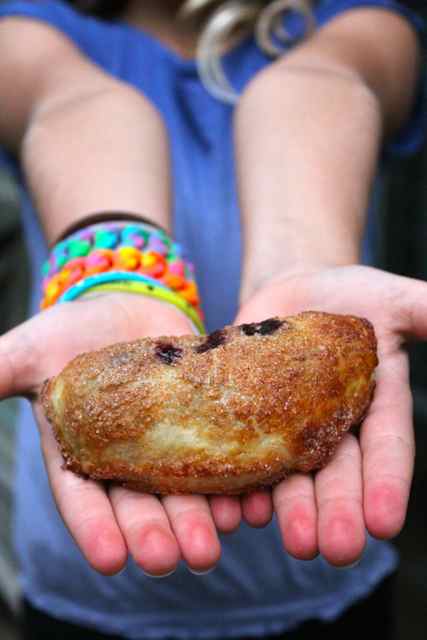 Oven to 400º  Toss fresh blueberries, raspberries and quartered strawberries with a squirt of lemon juice, a touch of vanilla and a good few squeezes of agave nectar.  Sprinkle in a bit of cornstarch to help thicken things up.  Cook on stovetop until berries start to release their liquids, remove from heat before everything gets too mushy.  Taste, add more agave or lemon if needed.
Roll out chilled puff pastry (or pie dough), cut into circles – I used a cereal bowl as a guide.   Place a few spoonfuls of the berry mixture on one side. Wet rim, fold over, gently seal.  Pierce the top, brush with egg beaten with a bit of milk (an "egg wash").   Sprinkle cane sugar over.  Into the oven for 20 minutes or so until they look like this: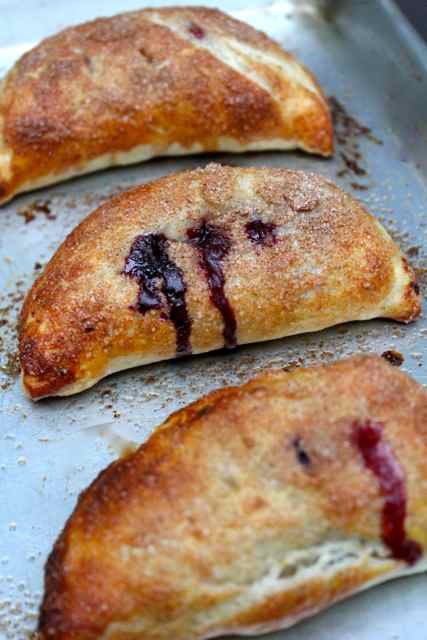 p.s.  a nice Sunday afternoon project with a little one.  Next time we are trying this with pie dough and spiced apples.