Fresh Egg Pasta with Sage Browned Butter
Fresh pasta – easier than expected.  Particularly when you have the kid make it.   Flour – two cups.  Eggs – two whole plus four yolks.  A good pinch of salt.   Make a well with the flour – eggs and salt in the middle. Beat with fork, slowly incorporate.  Knead a few times once it comes together.   Wrap it up and let rest in the fridge for a few hours.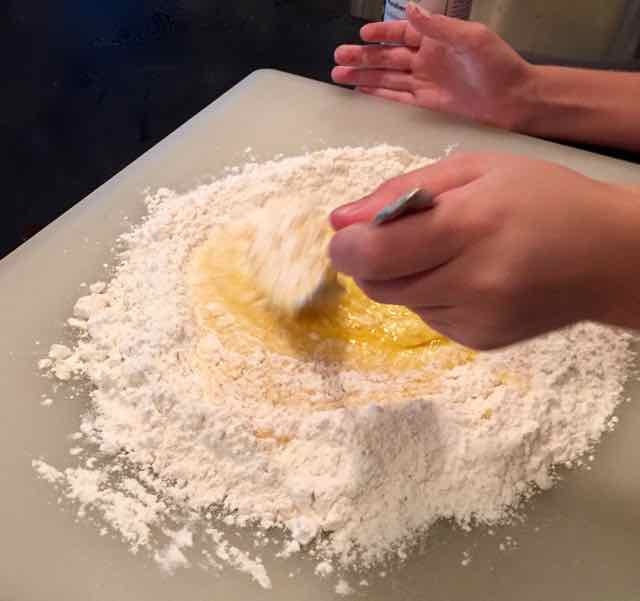 Cut in quarters.  Roll out a bit, dusting with some flour.  Send through pasta machine's thickest setting a couple times, then fold the ends into the middle and do it again.  This helps keep the shape right.  Now crank through the successively thinner settings.  Roll into a log and slice to desired thickness  —  see that happen in this video on my Instagram. Set on a cookie sheet and cover with damp towel while you do the other quarters.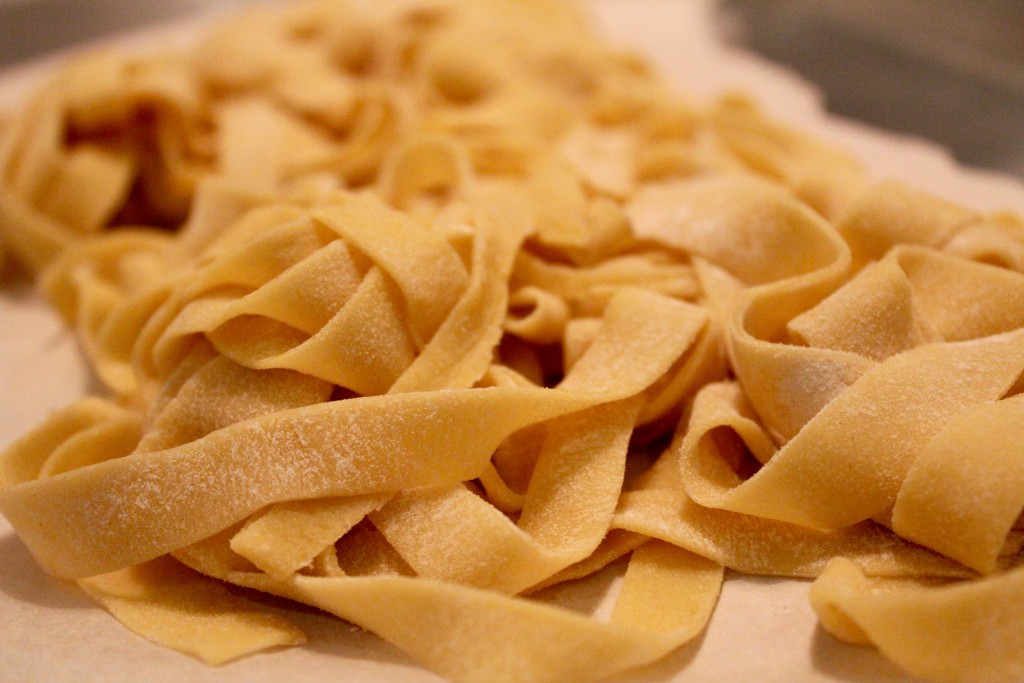 This cooks really fast. Brown some butter in a pan, keep warm.  Pasta into boiling salted water for just a minute or so, drain and toss with the brown butter on the stovetop.  Add some chopped fresh sage, cracked pepper and some crushed red pepper.  Then a good handful of grated parm, which plays the salt role.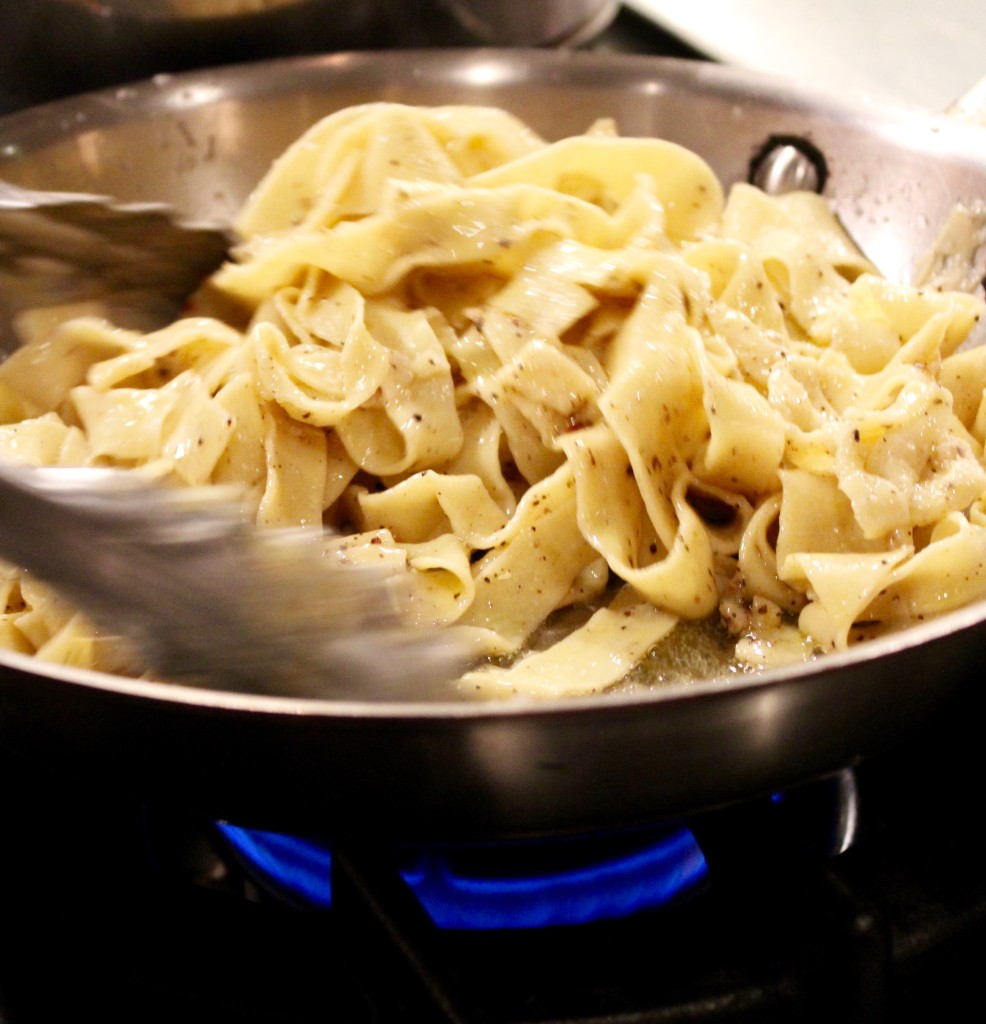 I serve this topped with some fried salted sage leaves, which I hide until service or they all disappear.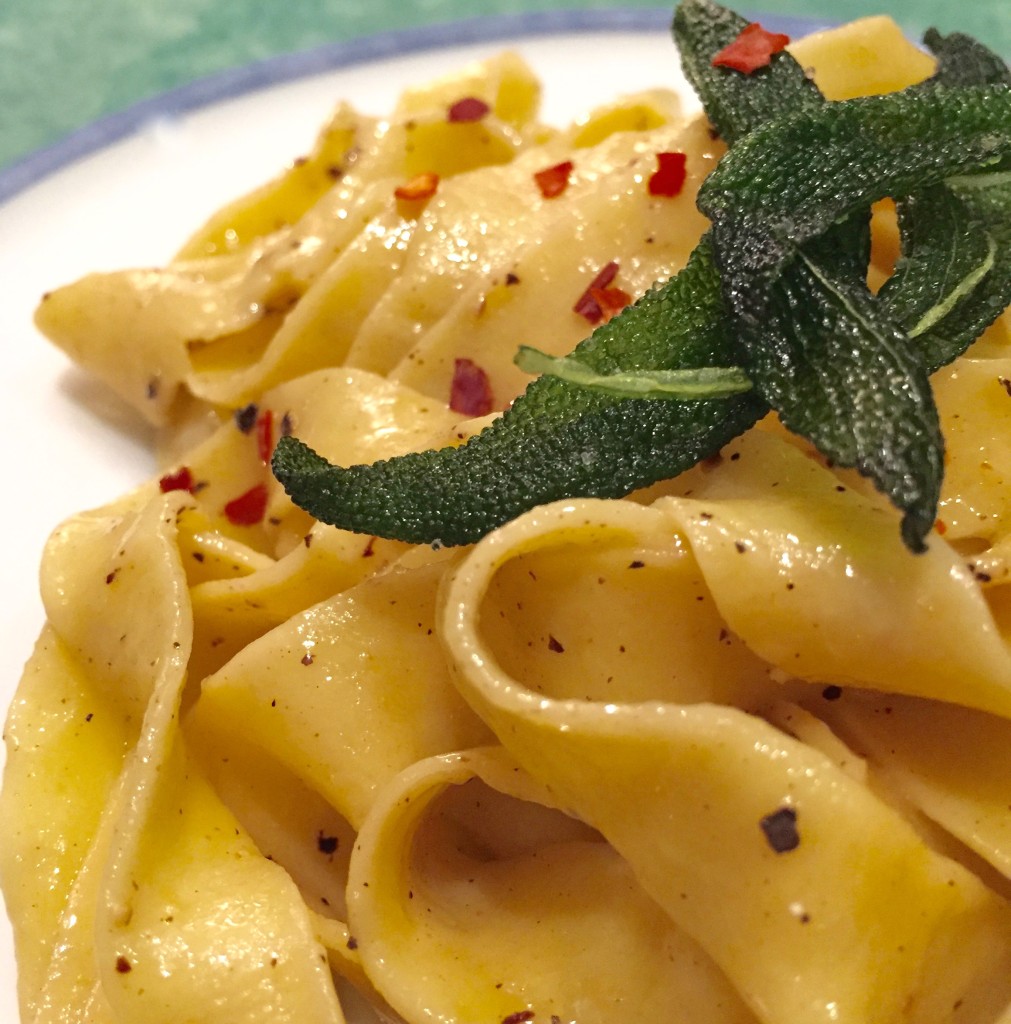 A fun dad/daughter kitchen project indeed.