Fried Beef and Broccoli: Ix-Nay on the Akeout-Tay
So very better than take-out, and so very better for you.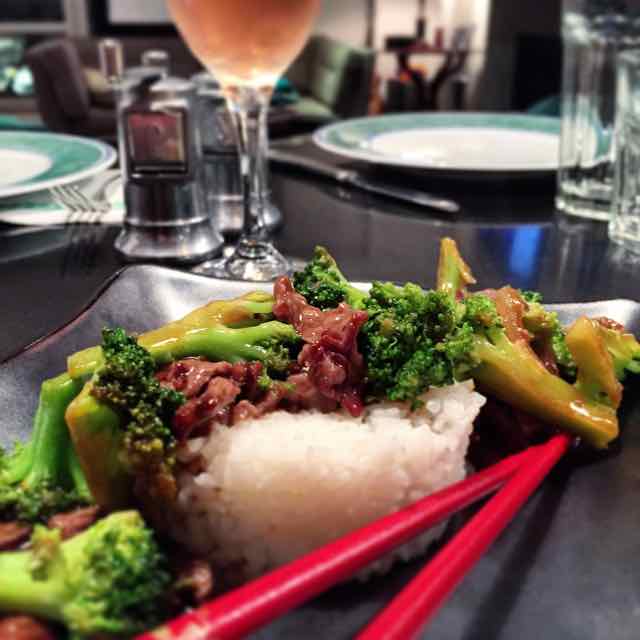 Translucent thin sirloin slices.  Throw it in the freezer for 20 mins or so beforehand.  Firms up for super fine slicing.  
Toss sirloin slices in a bit of cornstarch, garlic powder and ground ginger. For the sauce, 1/2 cup water and 1/2 cup tamari, thickened on the stovetop with a tablespoon of cornstarch, a squeeze of agave nectar and a few hits of ginger and garlic (fresh minced is best).   Steam your Jasmine rice.  In a screaming hot pan, sauté broccoli florets and sliced onions in canola and sesame oil.  Evacuate veg, sear beef slices for just a bit.  Add sauce to pan, toss in beef and veg.  Serve over rice.
A nice hit of Sriracha and a chilled Rosé brings this all together.