Herb-Stuffed Roasted Tenderloins
Here's a real treat – perfect for a big family meal.  The pics are from the holidays…
Step 1 – butterfly the tenderloin roast (or have your butcher do it), and smear the inside with an herb paste – here I used chopped fresh tarragon, parsley, thyme and rosemary mixed with smashed chopped garlic, olive oil, cracked pepper and sea salt.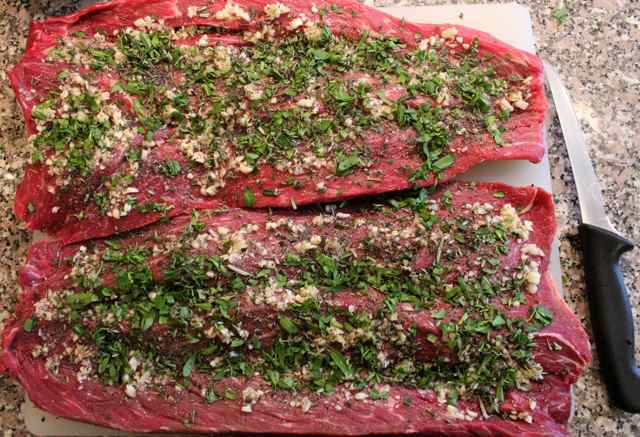 Step 2 – tie up the roast with butcher twine, rub lightly with canola oil and sprinkle generously with cracked pepper, salt and garlic  powder.  Let sit outside the fridge until the chill is off.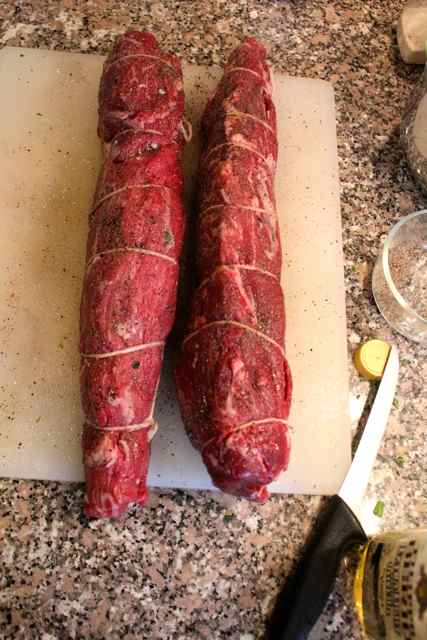 Step 3 – roast at 425º until internal temp is 125º at the thickest part.  As the tenderloin is tapered, when the middle is on the rare side the skinny end will be more well, providing for a nice selection of doneness.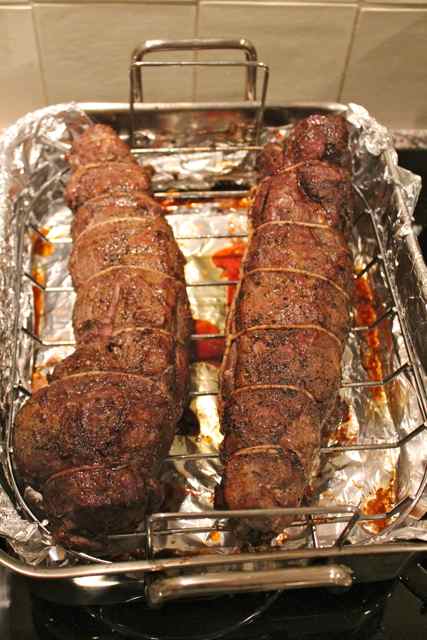 Step 4 – let rest for a good while, at least 20 mins.  Slice and enjoy!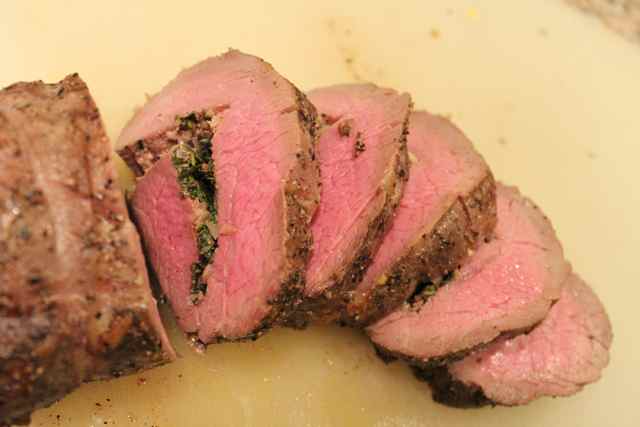 p.s. sauced this with a cabernet peppercorn reduction.