Hit Me With The Fish Tacos
Can I get a fish taco and a cold Modelo please.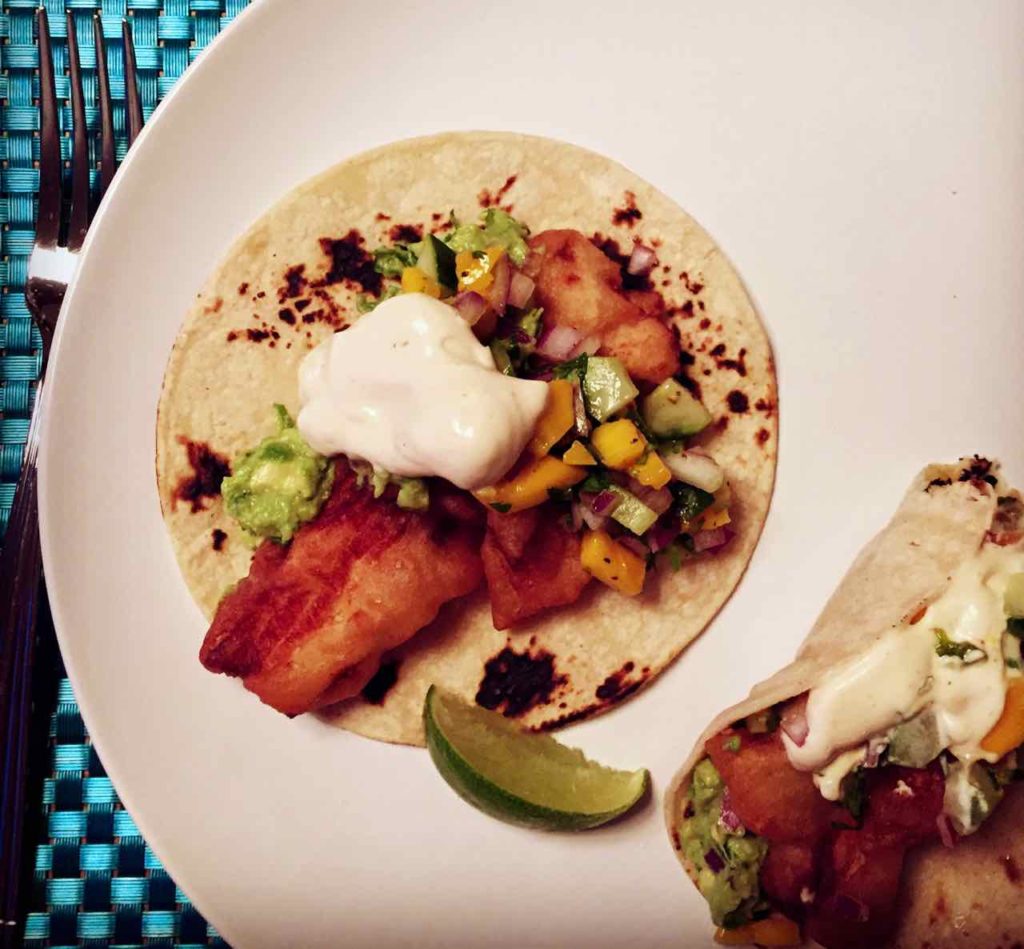 These tacos should happen to you.  The challenge: executing simple things well.  A good quick beer batter fish fry.  Balanced fixins' – spicy guac, rough chopped ripe mango salsa.  Chili citrus crema and a lime slice.  Now hear this – toast your soft tacos directly on the flame. Directly on the flame!  
p.s. You could do some shredded cabbage here too.  But then you are left with 9/10ths of a cabbage that will sit in your fridge guilting you until someone else in the house throws it out.