Jo's Crispy Skin Salmon
Crispy skin salmon filets, over garlicky hummus and sautéed greens.   Some toasted slivered almonds for another layer of crunch.  And that flavor-of-the-moment, smoked paprika….   Courtesy of good friend Jo, who nailed this dish in all of 18 minutes.   Pic below is a tribute re-make at our place the following week: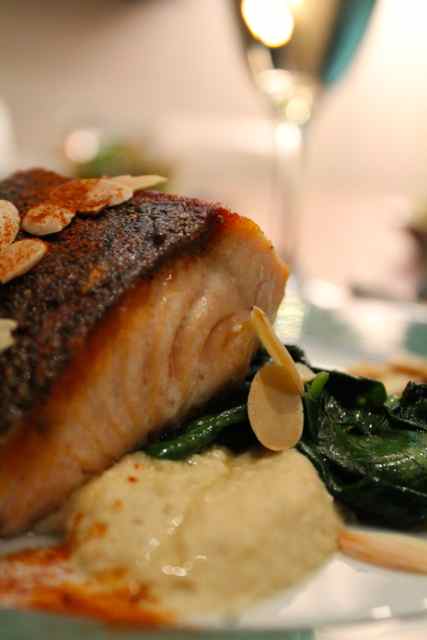 For that perfect crispy skin, heat a non-stick pan with a good pour of olive oil.  Pat dry and season salmon filets with S&P, sear skin side down 5 or 6 mins, flip for 3 or 4.  
Serve this dish right now.  I'm doing it again tomorrow.  
p.s. the only thing better than throwing a good dinner party is going to someone else's.  And click here for a link to my Instagram of Jo's actual dish that night.