Lazy Dude Egg Salad
Do as little as possible here.  Dial it back.  Start slow, ease off.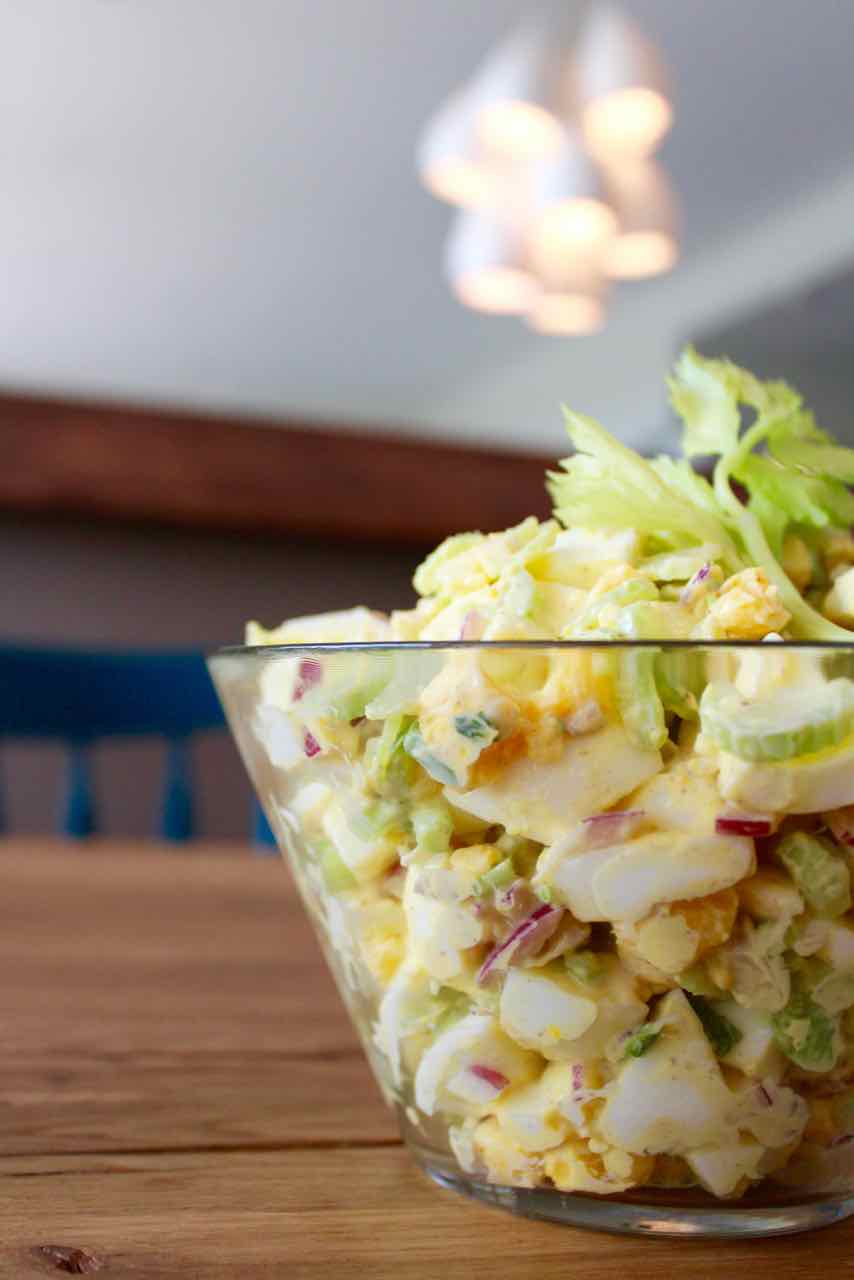 Eggs just barely hard cooked, shelled and chopped.  A dollop of mayo – not too much!  Cracked pepper.  Celery salt.  Chopped celery and red onion.  Done.
Generously spooned on a sliced roll, maybe some Cholula heat.  A cold Modelo and some chips.  No better.