Maddie's Favorite Chicken
The Tot loves this.  And super-simple too.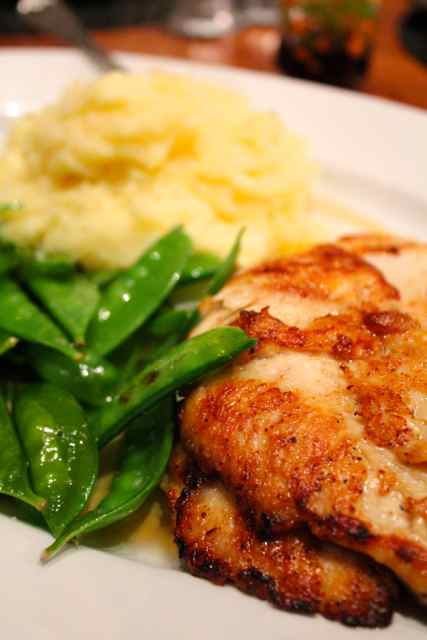 Boneless skinless chicken breast, pounded thin with a meat mallet.  Cover with a freezer bag or a triple layer of plastic wrap before pounding — prevents raw chicken from flying everywhere.  
Drizzle with canola oil, sprinkle generously with salt, pepper and garlic powder.  Into screaming hot pan, flip when browned.   Add a knob of butter into the pan just before chicken is cooked through, baste with a spoon.   And that's it.