Steak Caesar
Seared sliced steak.  Crisp romaine, crunchy baguette croutons, shaved parm.  Anchovies.  Maybe some red onion.  And bringing it all together- the classic dressing.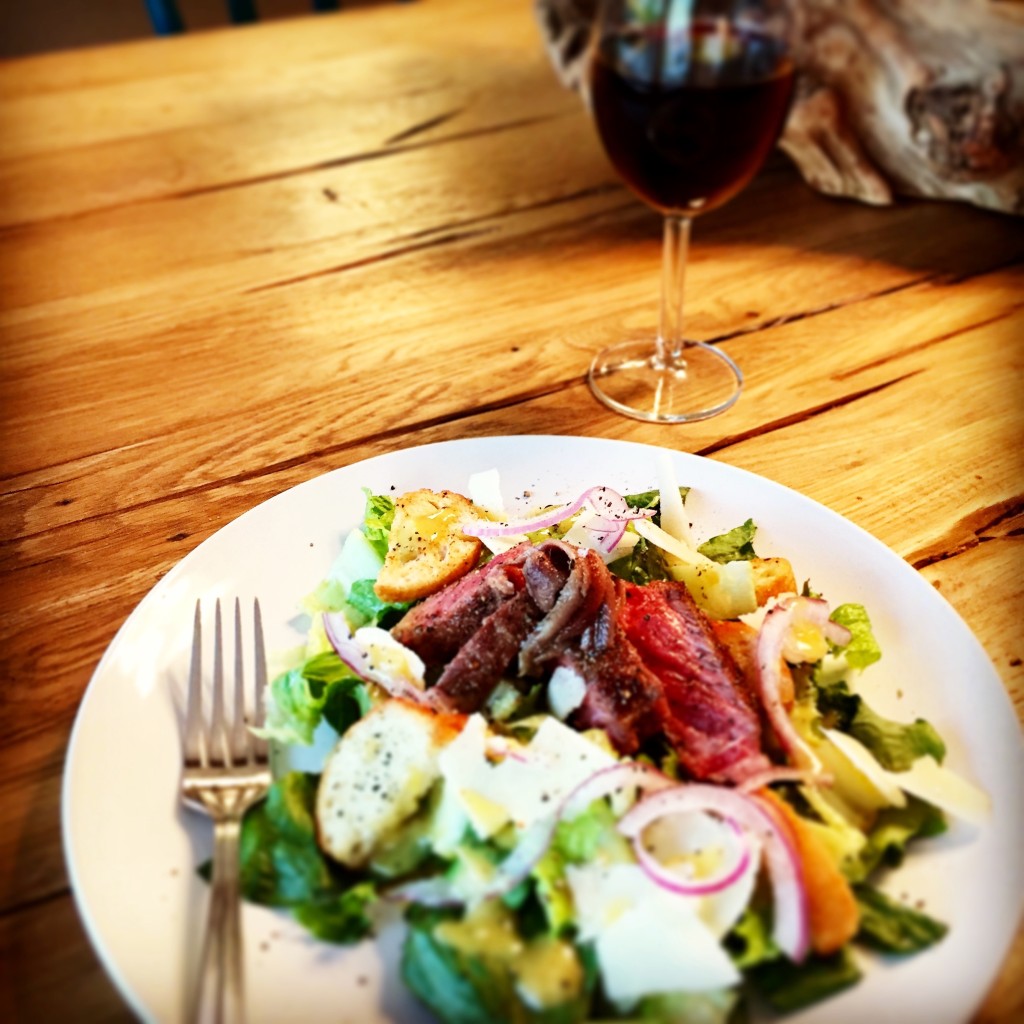 Olive oil, raw egg yolk a bit of Dijon.  Worcestershire and lemon juice. Garlic smashed to a paste, grated parm, cracked pepper.   Whisk it up with a fork until everyone comes together.    Lightly toss with the romaine, serve the rest on the side.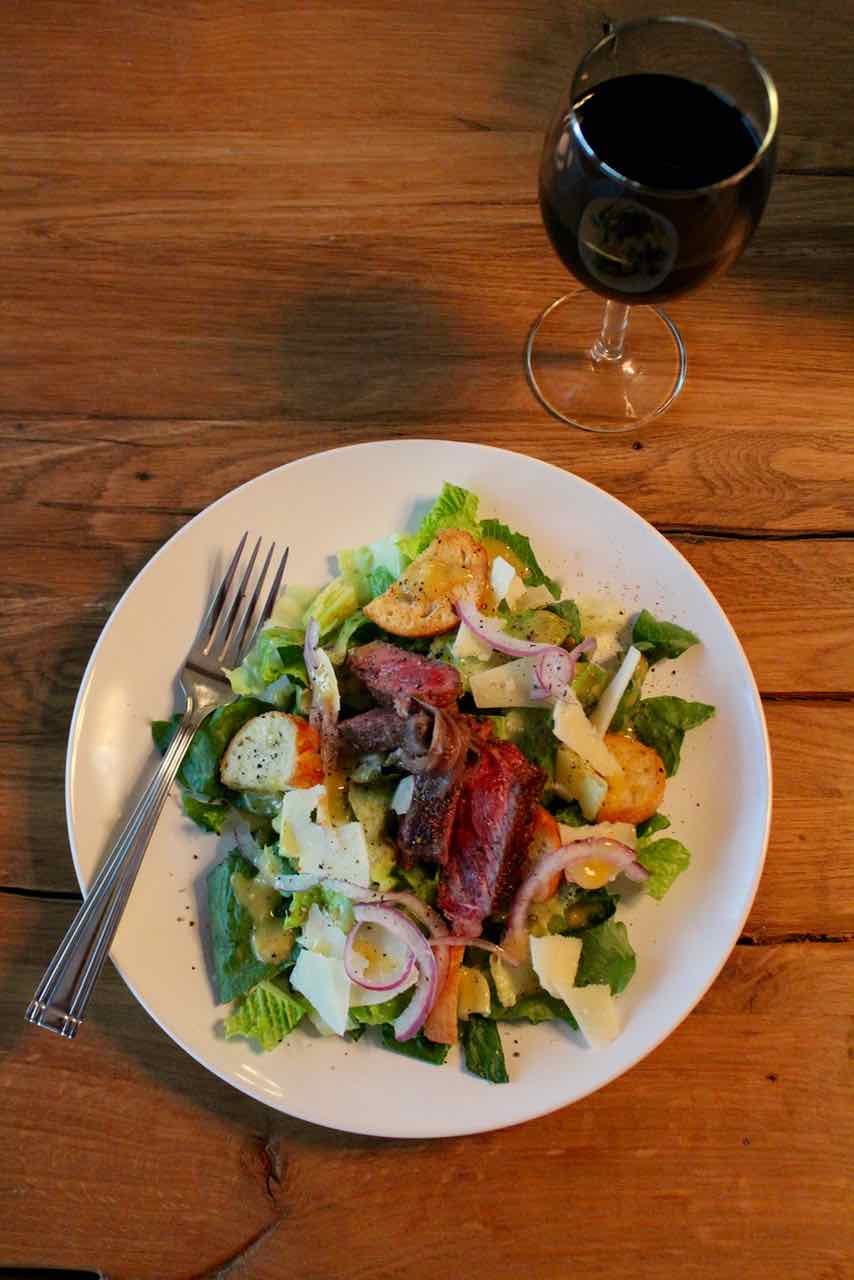 Audition Plate 2015 – 2d Time's a Charm??
If you remember the Audition Plate from last year, you may also recall I didn't make the final cut for the FN show.  But I got asked back to try again for this season, and here's what I served them today: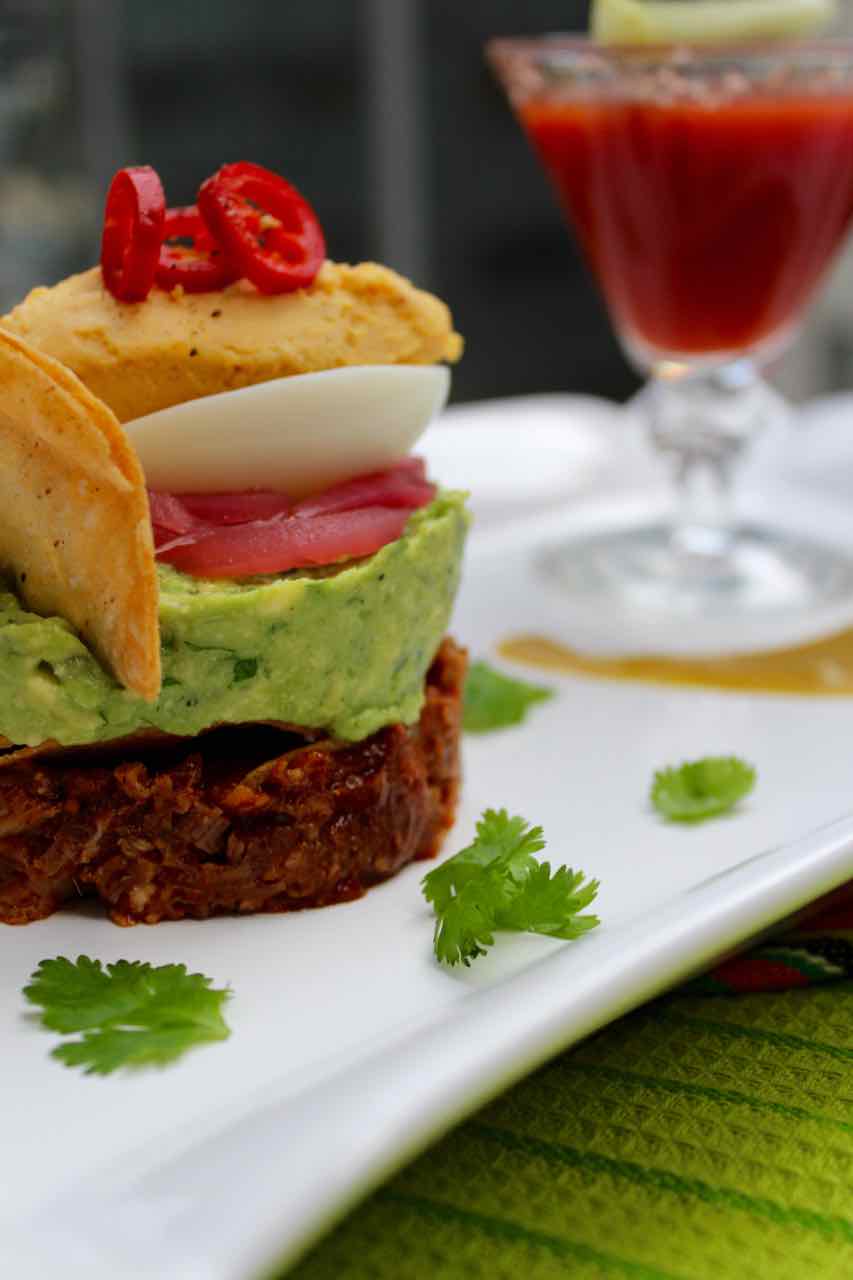 A huevos rancheros tower — bbq rib base, fried tortilla chip, guac.  Then some pickled red onion and a chipotle deviled egg. Garnished with pickled jalapeño and another fried tortilla crisp.   A spicy green chili sauce on the side.  And a home-made Bloody Mary with a chili-salt rim.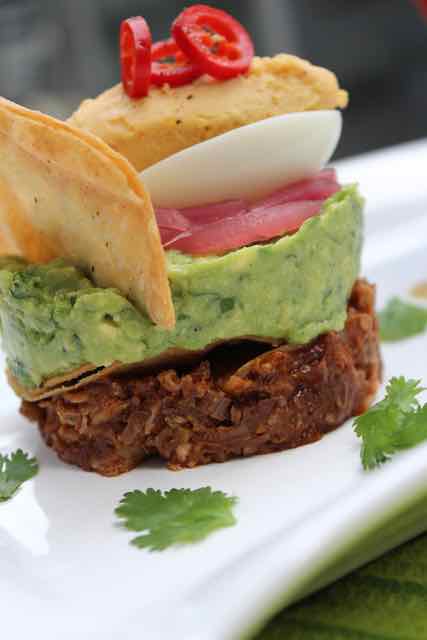 Shamelessly wooing producers with brunch and booze….
Short Rib Fall Preview
Coming soon to a season near you – meltaway short ribs.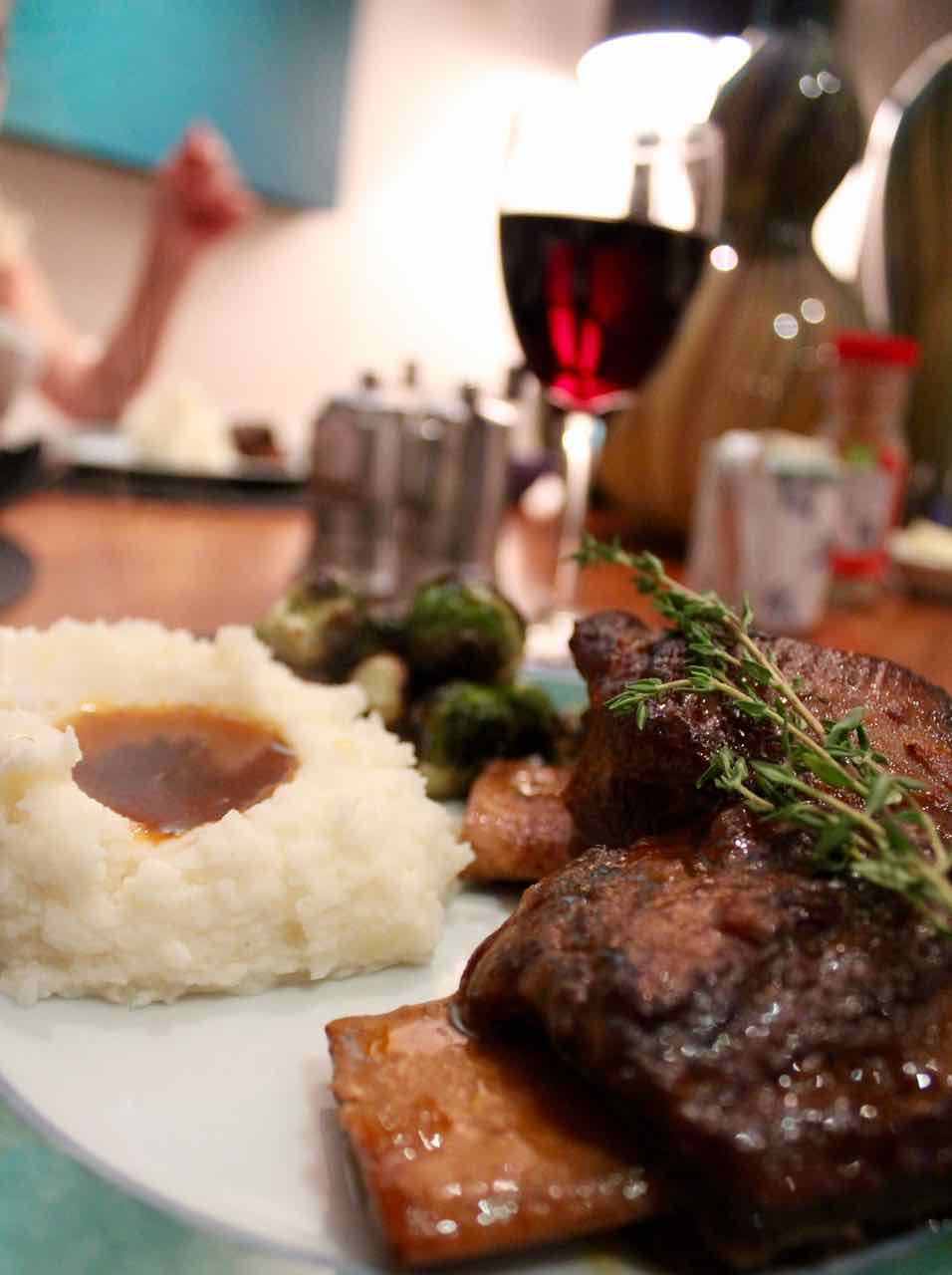 Coat ribs with a bit of oil, season generously with S&P and garlic powder. In a heavy pot, sear until nicely browned on all sides.  Remove ribs, add chopped onion and celery with a bit more oil if needed.  Once cooked down, add chopped carrots and a couple tablespoons of tomato paste, let that go for a while.  Deglaze with some cognac, wine or beer.  Add a few bay leaves, a bouquet garni of fresh thyme and a tablespoon of cocoa powder.  Stack ribs in pot, add chicken or beef stock until ribs are partially covered.   Bring to a light simmer on the stovetop, cover and into 225º oven for at least 3½ hours.
Carefully remove ribs so the bone stays in (or not, if you want to go boneless).  Strain solids, return strained liquid to pot.  Skim off some of the fat, thicken remaining liquid with a slurry of unheated stock and cornstarch. Return ribs to pot, keep warm until service.
Served here with butter-whipped Yukons, roasted Brussels sprouts and a quaffable French table red.   A bit of horseradish is nice with this as well.  
Fried Beef and Broccoli: Ix-Nay on the Akeout-Tay
So very better than take-out, and so very better for you.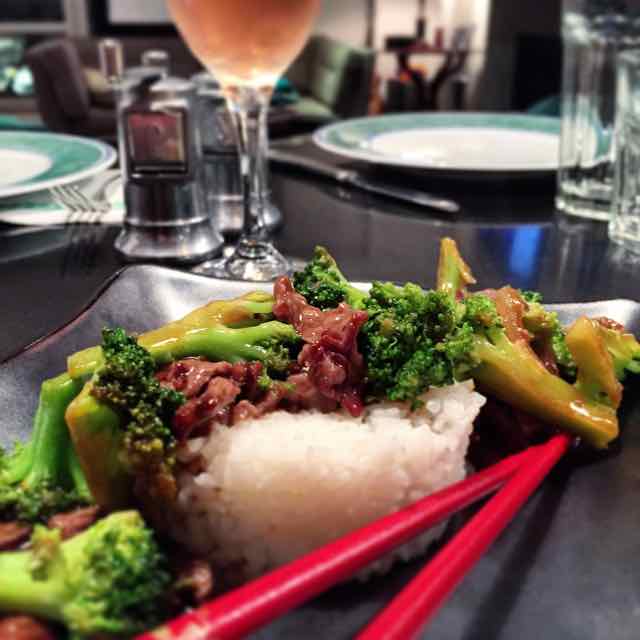 Translucent thin sirloin slices.  Throw it in the freezer for 20 mins or so beforehand.  Firms up for super fine slicing.  
Toss sirloin slices in a bit of cornstarch, garlic powder and ground ginger. For the sauce, 1/2 cup water and 1/2 cup tamari, thickened on the stovetop with a tablespoon of cornstarch, a squeeze of agave nectar and a few hits of ginger and garlic (fresh minced is best).   Steam your Jasmine rice.  In a screaming hot pan, sauté broccoli florets and sliced onions in canola and sesame oil.  Evacuate veg, sear beef slices for just a bit.  Add sauce to pan, toss in beef and veg.  Serve over rice.
A nice hit of Sriracha and a chilled Rosé brings this all together. 
Lazy Dude Egg Salad
Do as little as possible here.  Dial it back.  Start slow, ease off.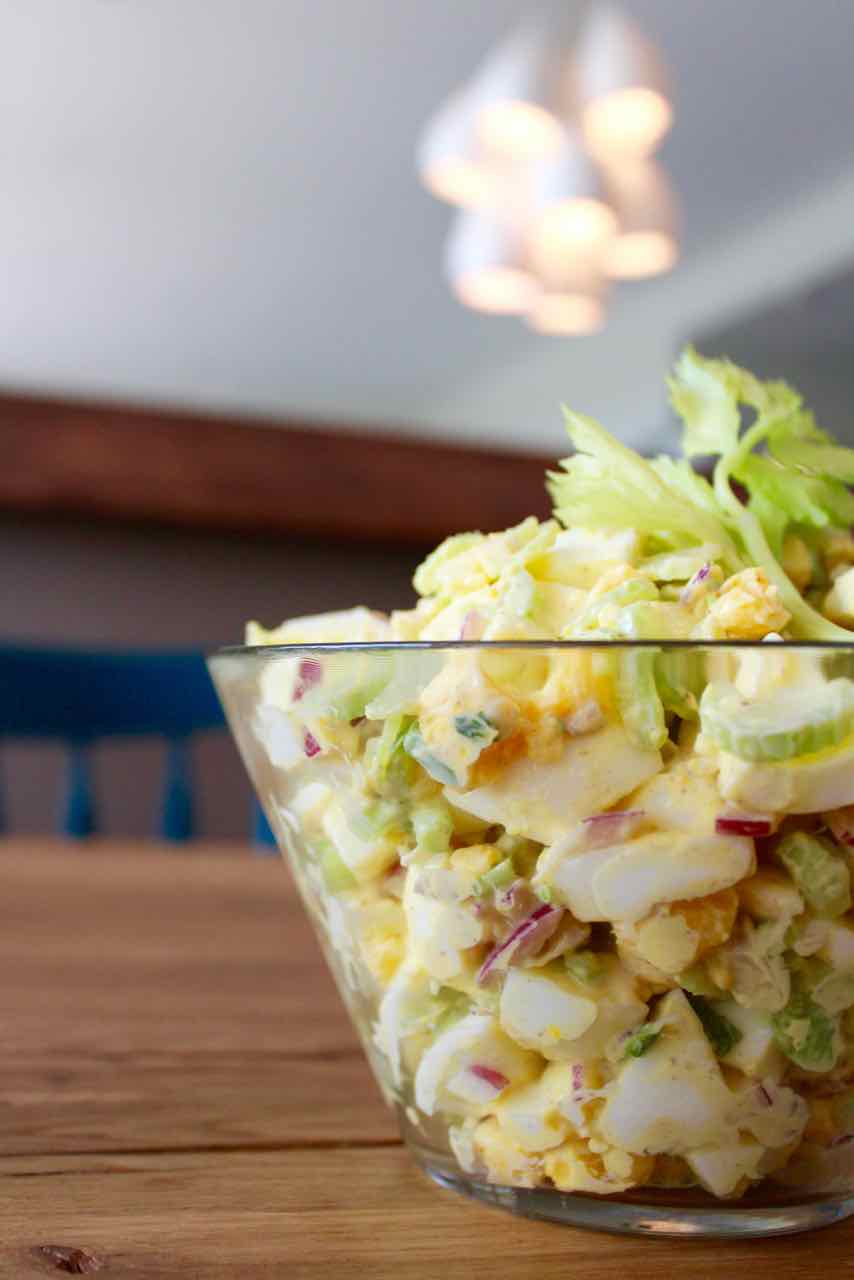 Eggs just barely hard cooked, shelled and chopped.  A dollop of mayo – not too much!  Cracked pepper.  Celery salt.  Chopped celery and red onion.  Done.
Generously spooned on a sliced roll, maybe some Cholula heat.  A cold Modelo and some chips.  No better.     
Three off-beat business lunches in Midtown Manhattan
It's pretty easy to spend a solid couple hours and lots of $$$ at a business lunch in Midtown. But here are a few off-beat places that are quick and light on the marketing budget.  Take all your cool/foodie contacts and network sans the white linen.  
p.s. All of these are chain-lets with multiple Manhattan locations.
1. Kati Roll Company – 49 West 39th Street (btw 5th/6th)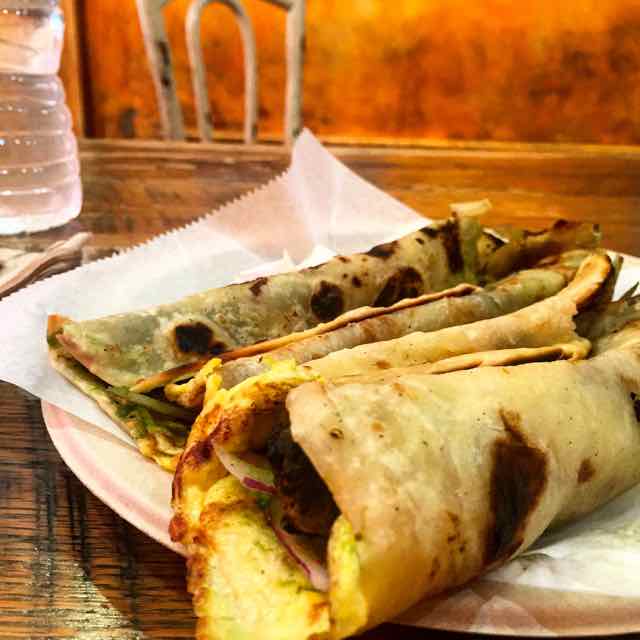 Think little spicy Indian burritos. I usually get 2 rolls, an Unda Roll with beaten eggs, spices and onions, and a Shami – the minced lamb.  The Shrimp Masala and Chicken Tikka rolls are also killer.  Order and pay at the register, find a table.  Get there before noon or the line gets long.  If it's nice out, takeout and eat around the corner in Bryant Park for some rays and great people-watching.

2. Sophie's Cuban – 369 Lexington Ave. (btw 40th/41st)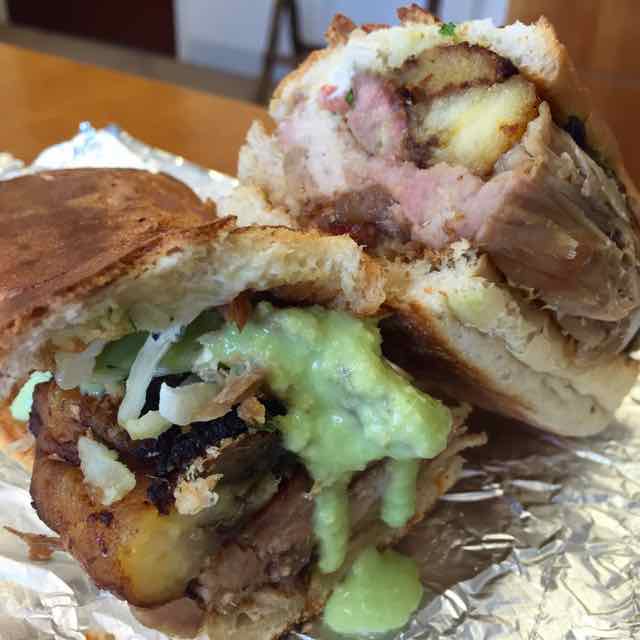 Cuban/Peruvian comfort food. They have table service, so just sit down rather than standing in line at the counter. The first time you go here the Cuban sandwich and a side of sweet plantains are required. The following visit, it's the Pernil with a twist (shown above). Only then shall you venture to other portions of the menu — such as the fantastic ground beef stew with rice and beans.  And the green sauce. Oh, the green sauce…..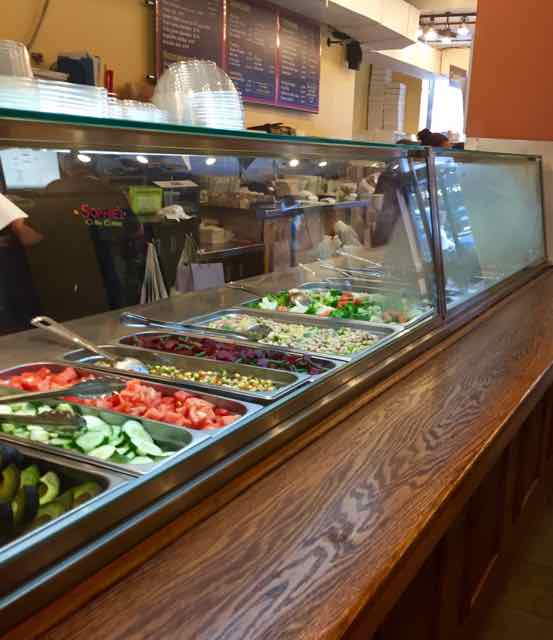 3. Xi'an Famous Foods – 24 West 45th Street (btw 5th/6th)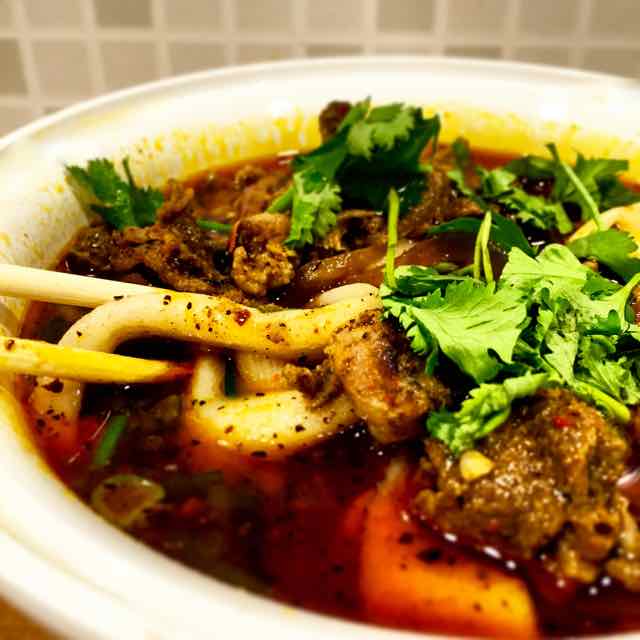 Most famous for their hand-ripped noodles. Notwithstanding limited seating, take-out is highly frowned upon as the noodles are best eaten immediately. So get there early. And by early I mean there's already a line at 11:30. My go-tos are the Cumin Lamb Burger (get two if that's all you're having), the Spicy Cumin Lamb in Soup (shown above — this will burn your face off, btw), and the Spicy & Tingly Beef. Order and pay at the front, and make sure you know which kitchen your meal is coming out of – the front or the back one. This lady that works there will start yelling if you don't pay attention to this point.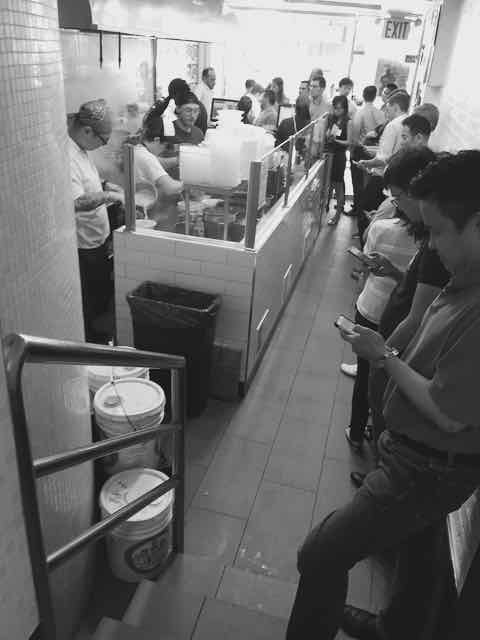 p.s. check out Midtown Lunch for some other good ideas- and check out my profile there too!
Dad-Daughter Dumplings
Ok, mostly daughter dumplings. But I did add value in an advisory capacity.  A nice project together: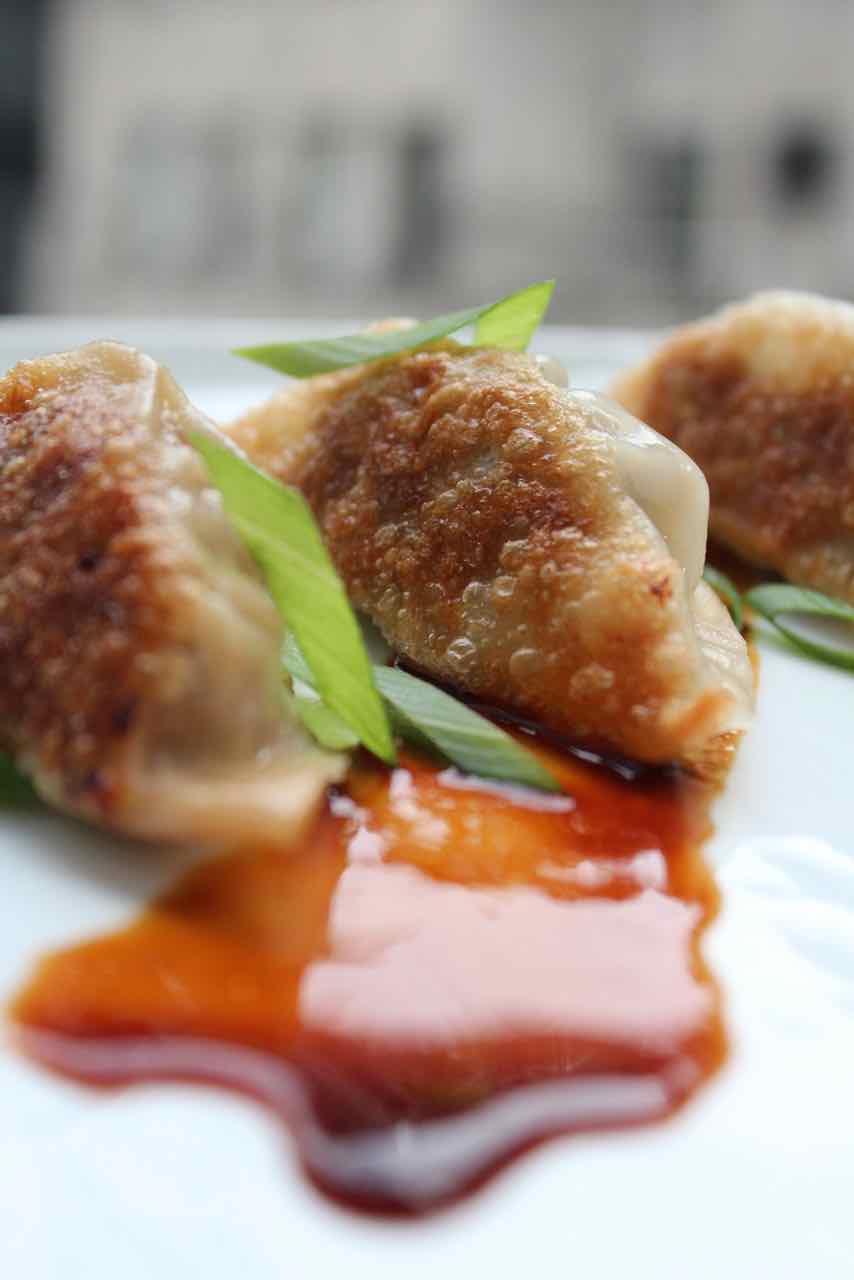 She riffed off a Cooking Channel recipe you can find here.  Briefly sauté minced ginger, scallions and garlic in sesame oil.  Mix into ground pork with an egg, a bit of 5 spice powder, salt and pepper.   Spoonfuls into dumpling wrappers, wet edge and seal.  Into hot pan with a bit of oil, let it go until the bottoms brown, 2-4 mins.  Add enough water to come halfway up the sides of the dumplings, cover and let steam 5-6 mins.  Water should cook off.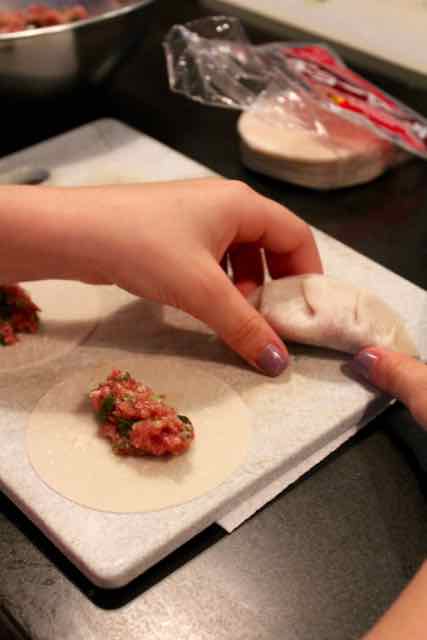 Dip in a mix of hoisin, soy sauce and Sriracha.  These were really amazing.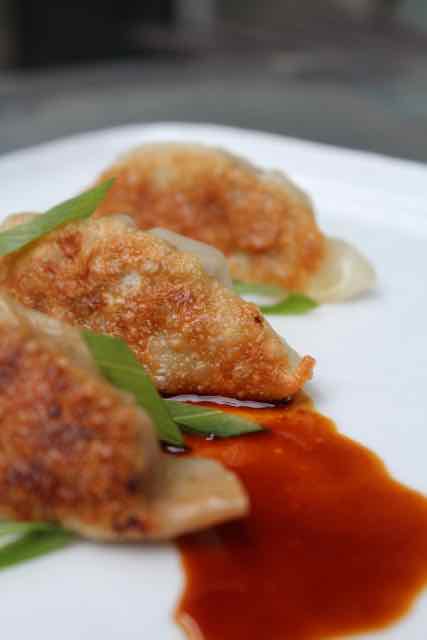 We are totally doing these for company.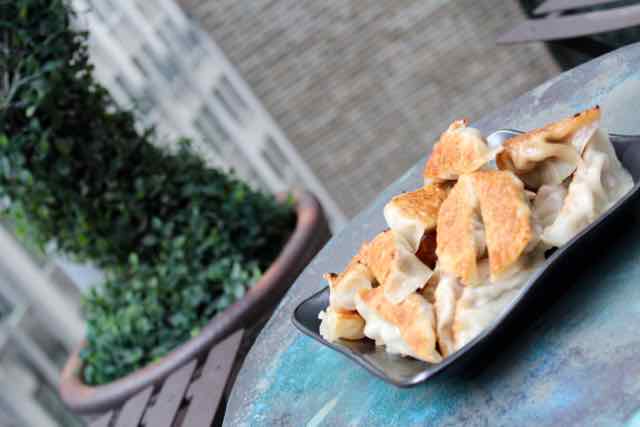 Righteous Frites
Soak, poach, crisp.  Three steps to righteous frites.  
Slice up your russets and soak in fridge, preferably overnight.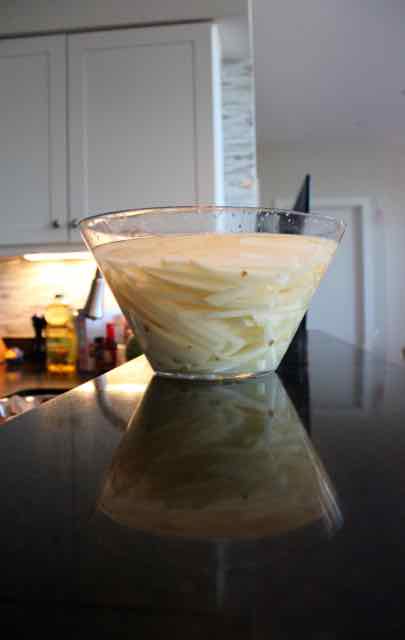 Pat dry and poach in 325º peanut oil until tender through.  Drain and set aside until just before service.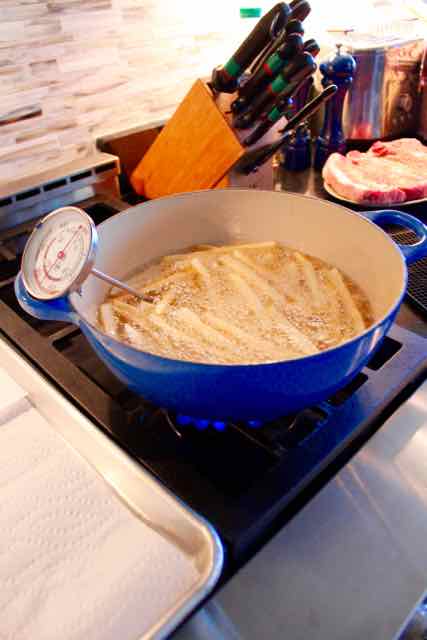 A crispy browned finish with a quick dip into 375º oil.  Salt them just out of the fry.  Serve with a fat steak, a green salad and dijon mustard.  No ketchup. Mustard.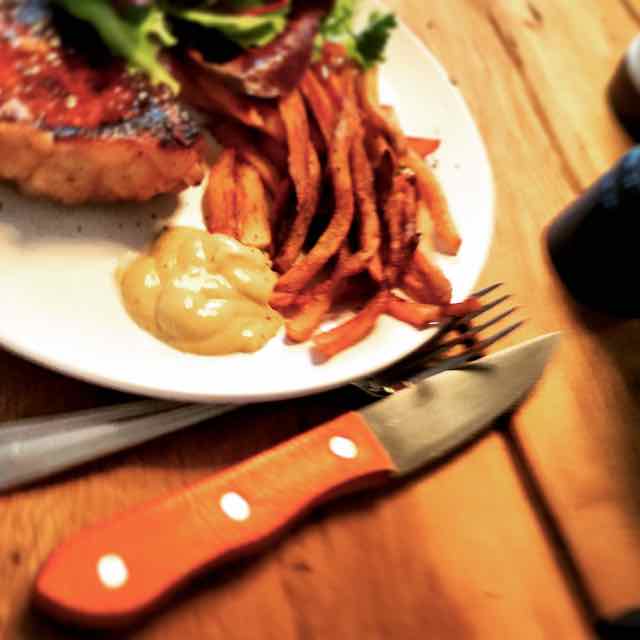 Get some!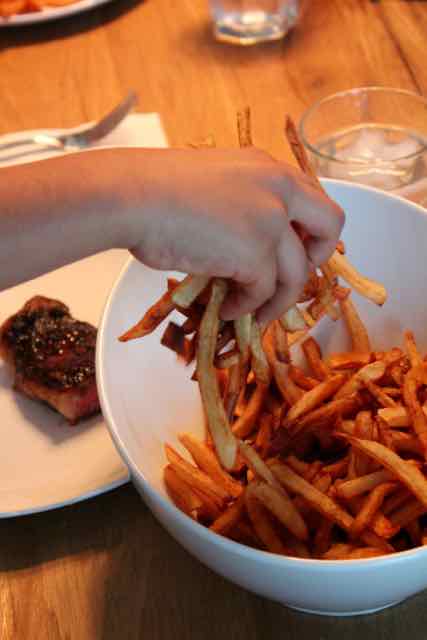 MMMMMmmmmm.   Steaks.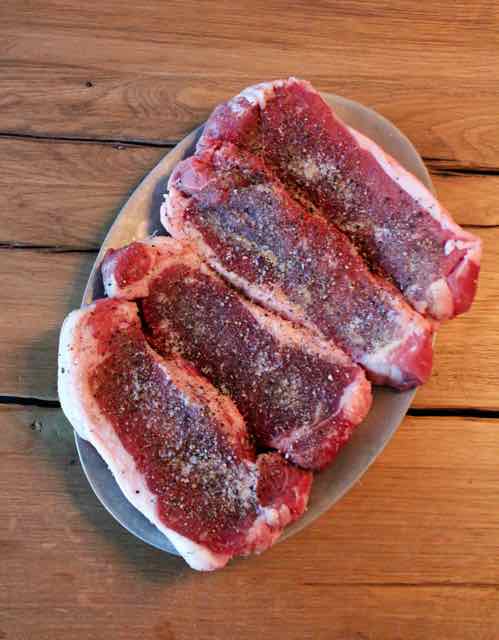 English Muffin Pizzas That Don't Suck
Nobody likes a bad english muffin pizza.  All limp, soggy and gross.   There's a better way, people.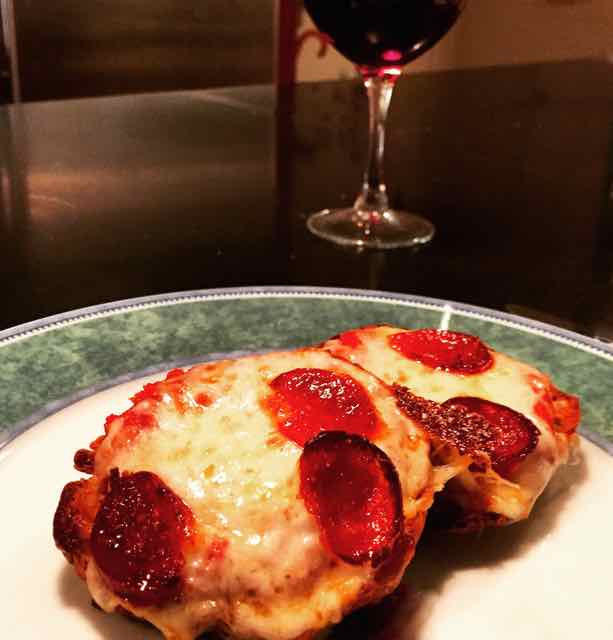 The key here is to crisp up the muffins in the oven before applying sauce/cheese.  Slice muffins, drizzle with olive oil.  Garlic power, S&P, maybe some oregano.  Into 420º oven until browned and crisp.   Now some good sauce and shredded mozz, thin sliced pepperoni on top.   Back into the oven on broil and let it go until the cheese is bubbly and the pepperoni crisps a bit at the edges.  Now that's about right. 
There was this kid I knew growing up who would do english muffin pizzas in the microwave with ketchup and american cheese slices.  Oh, the humanity.
Zucchini – 1988
Zucchini was big part of childhood in that the backyard garden shot them out of the ground directly at you.  Hundreds of them.  So there were zucchini breads, zucchini salads, zucchini in pasta….  Apparently a popular garden item in the burbs', as everywhere you turned in Framingham, Mass circa 1988, someone else was pushing the ubiquitous squash on you.  
And so late one summer night several young men were reportedly spotted with a large crate of zucchini, surreptitiously depositing them in unlocked cars all along Union Avenue.  And no, things never ever ever got crazier than that during my whole time in high school.  
In any event, as the weather warms and before they get played, here's a little ditty to get your zuc' on: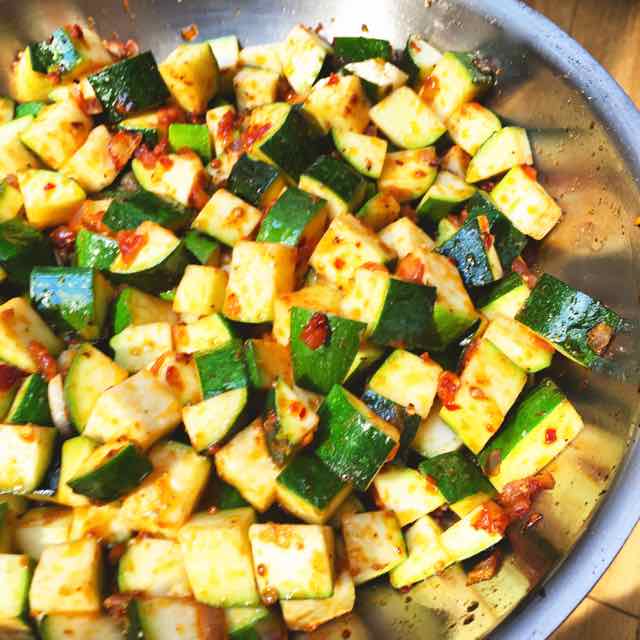 Half a teaspoon coriander seeds, toasted in a dry skillet and crushed. Sauté a bit of chopped shallot and garlic in olive oil, a touch of tomato paste.  Diced zucchini in, toss around.  Season with S&P and a shake of red pepper flakes.  This all happens in like 5 minutes, keep a little crunch in your squash.