Short Rib Fall Preview
Coming soon to a season near you – meltaway short ribs.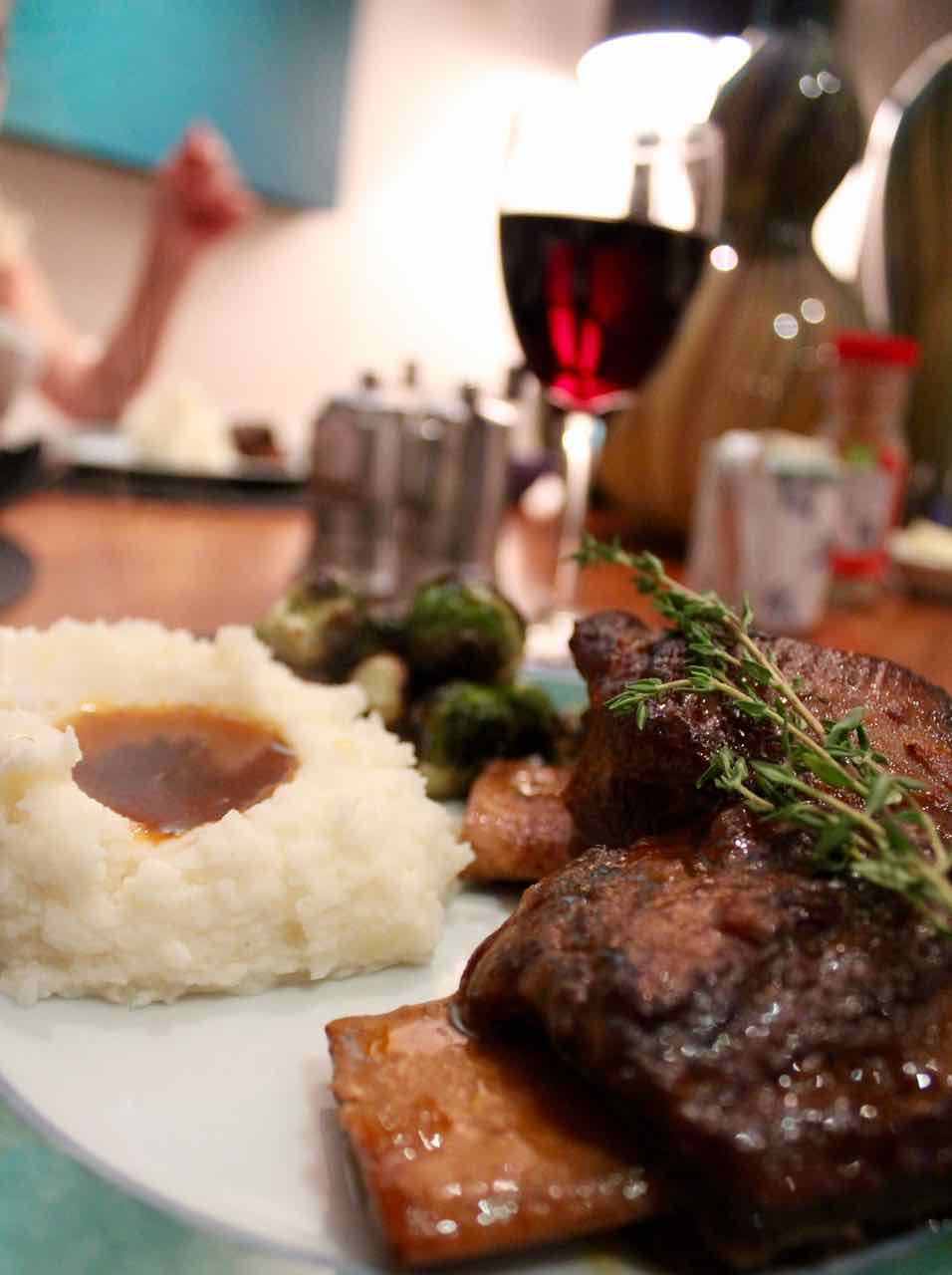 Coat ribs with a bit of oil, season generously with S&P and garlic powder. In a heavy pot, sear until nicely browned on all sides.  Remove ribs, add chopped onion and celery with a bit more oil if needed.  Once cooked down, add chopped carrots and a couple tablespoons of tomato paste, let that go for a while.  Deglaze with some cognac, wine or beer.  Add a few bay leaves, a bouquet garni of fresh thyme and a tablespoon of cocoa powder.  Stack ribs in pot, add chicken or beef stock until ribs are partially covered.   Bring to a light simmer on the stovetop, cover and into 225º oven for at least 3½ hours.
Carefully remove ribs so the bone stays in (or not, if you want to go boneless).  Strain solids, return strained liquid to pot.  Skim off some of the fat, thicken remaining liquid with a slurry of unheated stock and cornstarch. Return ribs to pot, keep warm until service.
Served here with butter-whipped Yukons, roasted Brussels sprouts and a quaffable French table red.   A bit of horseradish is nice with this as well.