Six Steps to a Sexy Sauce Choron
Usually you'll find a pan sauce alongside my steaks: reduced red wine and stock, some fresh herbs.  Finished ("mounted") with a few pats of butter.  But once in a while I like a nice thick Sauce Choron — a Béarnaise with tomato concasse folded in.  In steps with pics:
1- Whisk 3 egg yolks with a couple tablespoons of water in a double boiler over lightly simmering water.  I don't have a true double boiler so just use a metal bowl over a pot.  Get to the "ribbon" stage — see below: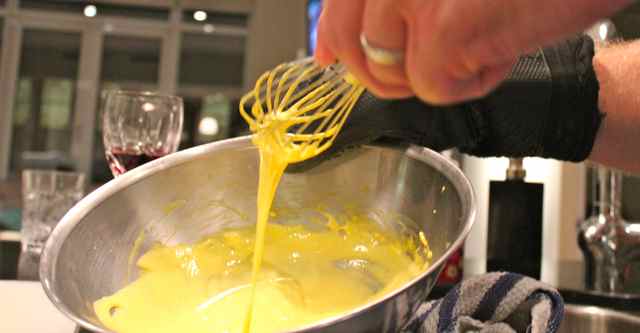 2- Off heat slowly drizzle in 1 stick of warm melted clarified butter while constantly whisking: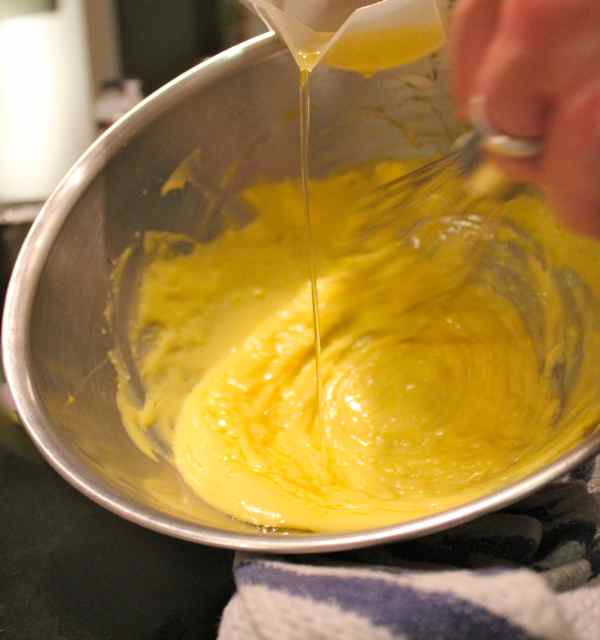 3- Fold in tomato concasse- a couple small seeded chopped tomatoes sautéed in butter and olive oil with chopped garlic, a splash of white wine vinegar, cracked pepper and dried tarragon: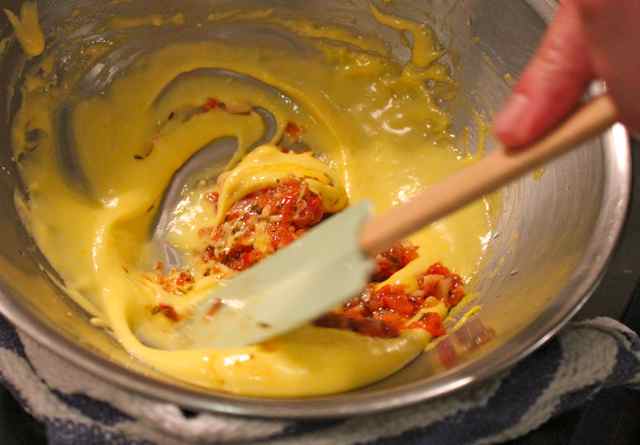 4- Add fresh chopped tarragon: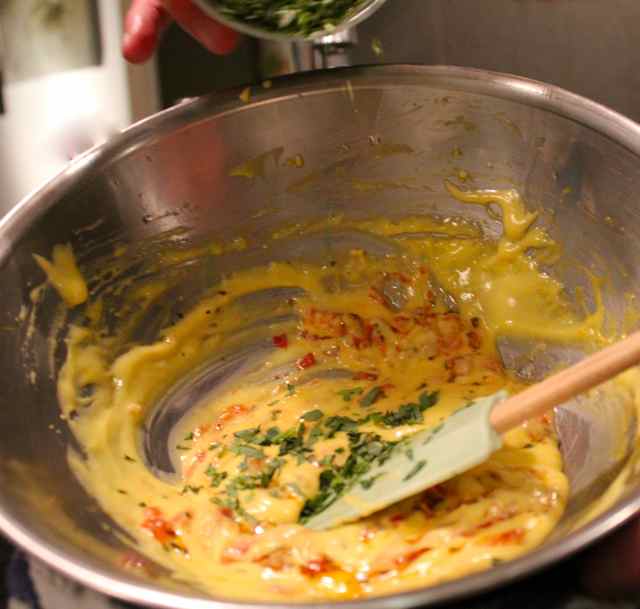 5- Gently fold together.  Taste, season with salt and if it needs it a touch more vinegar.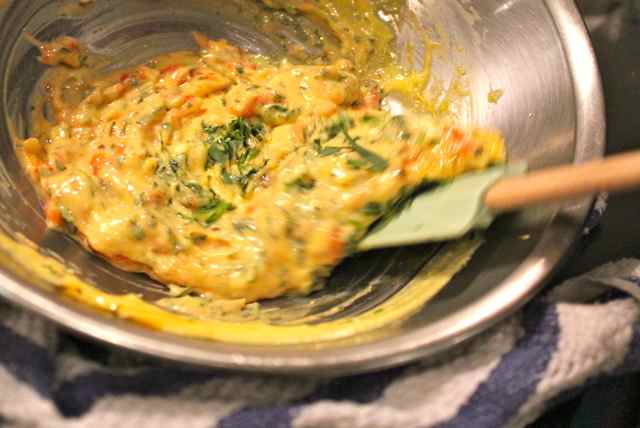 6- Enjoy!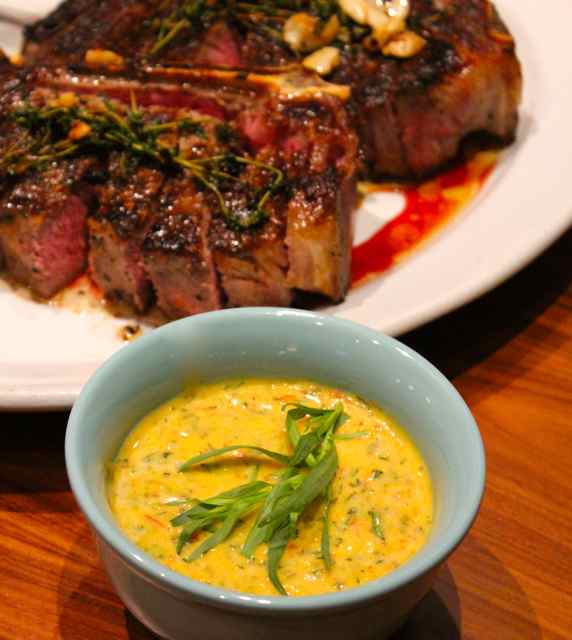 We did this last week for my best man/climbing partner Jake's visit to the city. Btw sorry for the whole 2 a.m. karaoke thing, Jake.
p.s. – kudos to the Tot for the pics -nice job!