Standing Rib Roast with a Cabernet Peppercorn Sauce
The same cut that rib-eye steaks come from, with the bone and left in one big piece.  "Standing" because it stands on the ribs when cooking- no rack required!  There's controversy over how best to cook  – low and slow vs. high and fast.  I had a smaller cut – just 2 bones – so I went with a fast method.  For a larger cut I might go the other way.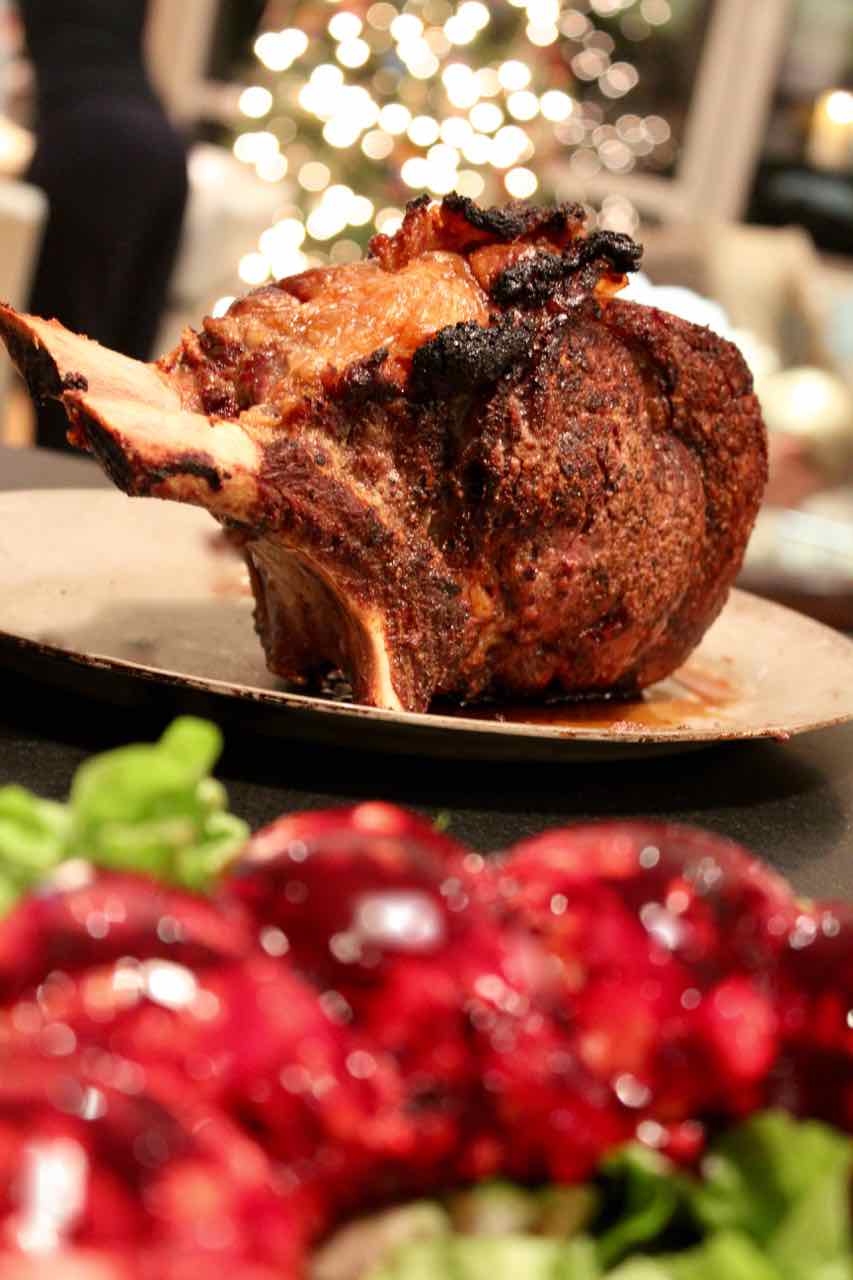 Rub with plenty of salt, pepper and garlic powder.  Sear with a touch of oil in a hot pan 4 mins a side- then into 425° oven until internal temp hits 125°.  This one took about 35 mins.  Remove from oven and let rest at least 20 mins before service.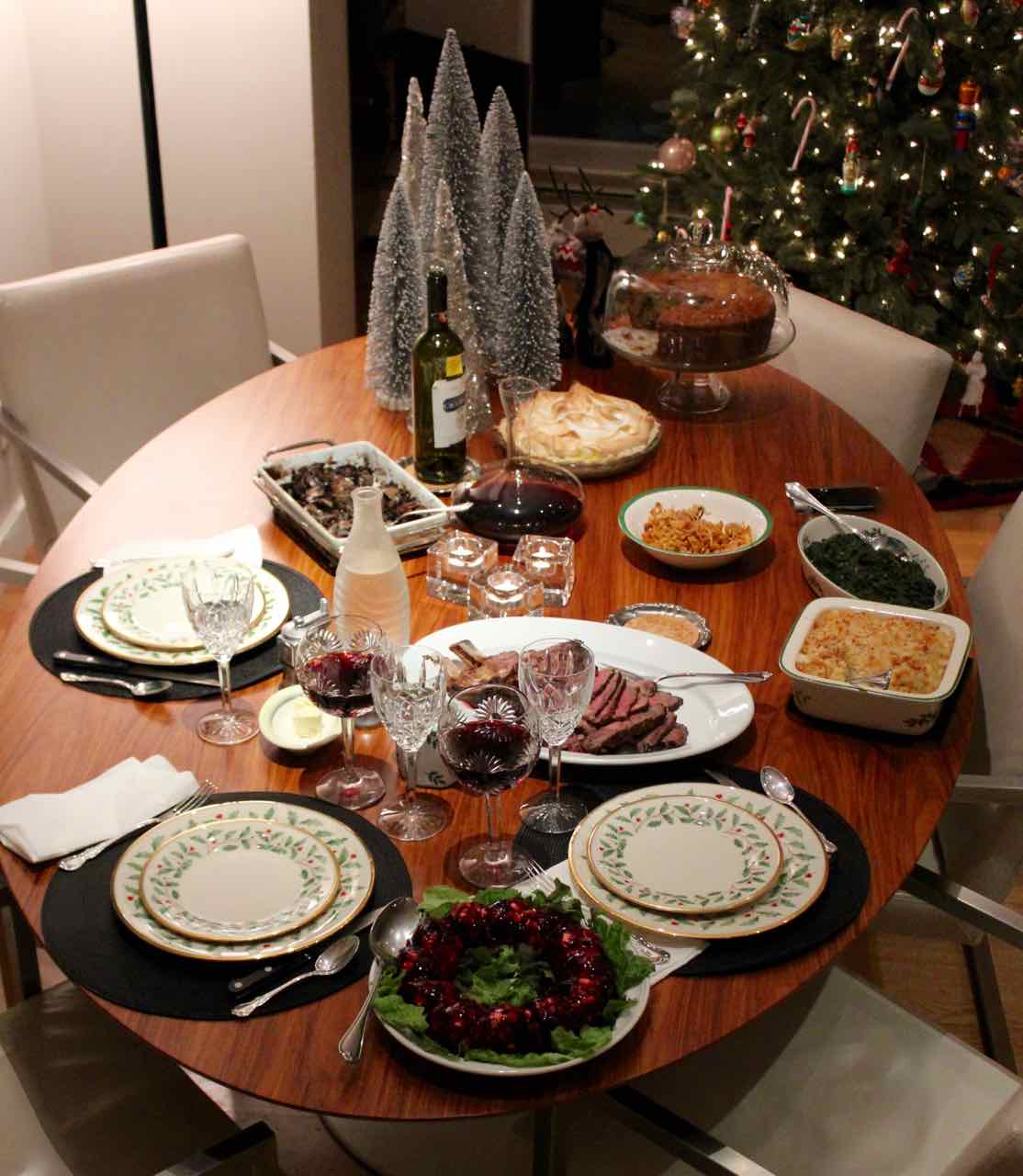 For the sauce – sauté chopped shallot and celery in a bit of butter with S&P, flambé with a shot of brandy or cognac.  Add in 2 parts stock (chicken or beef) with one part red wine, reduce with a bundle of thyme, a bay leaf, some green peppercorns and a smashed garlic clove.  Before service, strain out solids, add a touch of cream and some of the pan drippings from the roast.  Thicken with a slurry of stock and cornstarch if you want a little more body.