Super Sliders – Live
Ok so this is happening right now: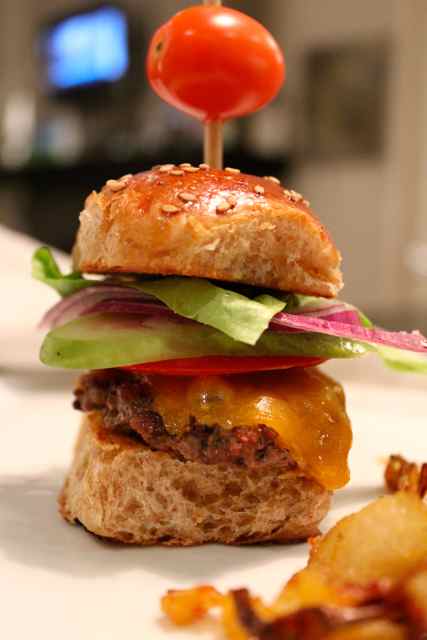 Wheat Parkerhouse rolls, toasted in a pan with some butter.  The required Pat LaFrieda grind, a slice of aged cheddar.  Pickles, red onion, tomato and butter lettuce.   Thin Yukon chips, roasted crisp with olive oil, S&P and garlic powder.  
btw Denver is just getting whacked at the moment.