Comments Off on Audition Plate 2015 – 2d Time's a Charm??
If you remember the Audition Plate from last year, you may also recall I didn't make the final cut for the FN show.  But I got asked back to try again for this season, and here's what I served them today: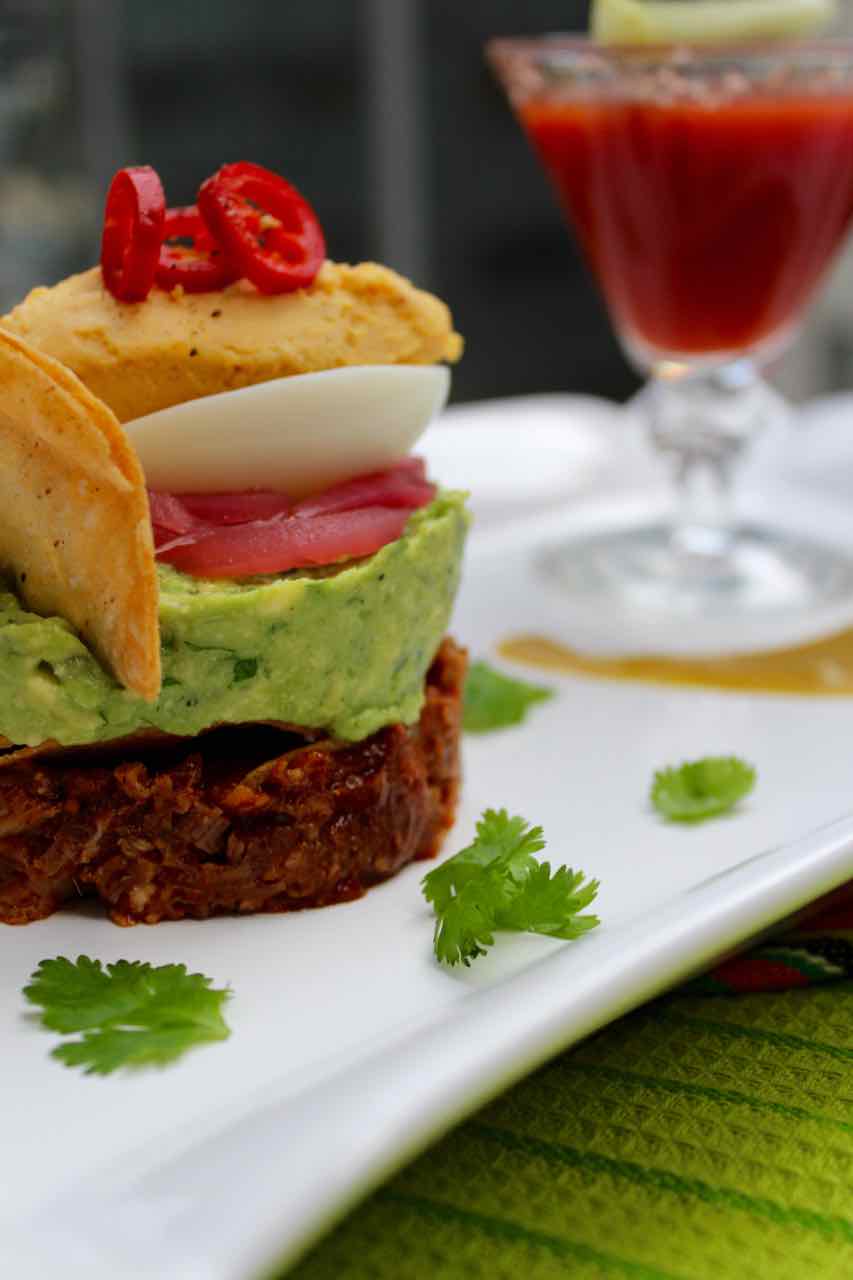 A huevos rancheros tower — bbq rib base, fried tortilla chip, guac.  Then some pickled red onion and a chipotle deviled egg. Garnished with pickled jalapeño and another fried tortilla crisp.   A spicy green chili sauce on the side.  And a home-made Bloody Mary with a chili-salt rim.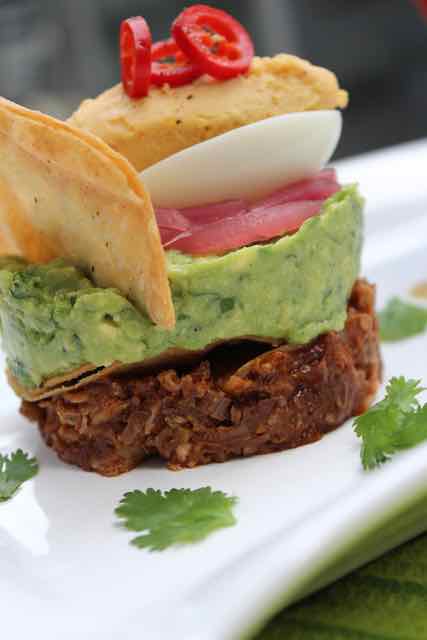 Shamelessly wooing producers with brunch and booze….
Comments Off on Frisée aux Lardons a/k/a Bacon and Egg Salad
Here's a New Year's Day brunch for you.  Soft poached eggs, bacon lardons and toasted brioche croutons.  Over bitter greens tossed with fresh chopped herbs and lightly dressed in a shallot, red wine and bacon-fat vinaigrette…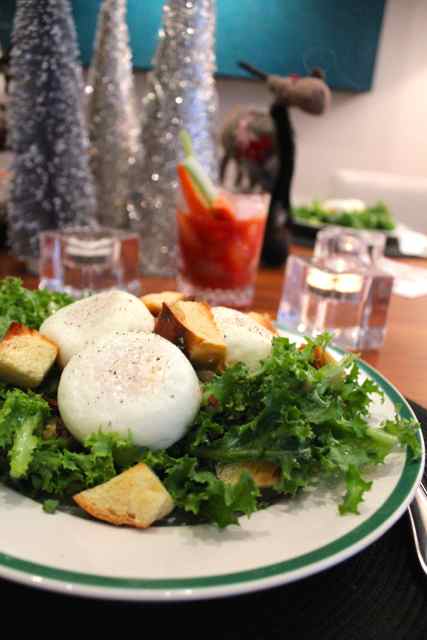 This is a knock-off from Balthazar's fantastic version.  Frisée for whatever reason was notoriously absent from NYC these last few weeks.  So I went with chicory, which worked just fine.   For the fresh herbs in the salad, tarragon and chives.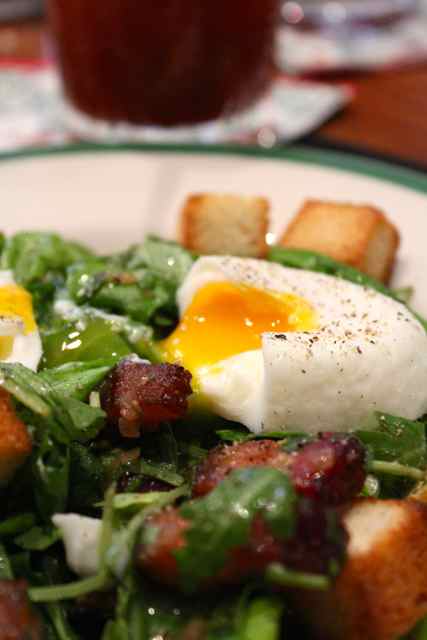 Yes, the vinaigrette sounds ridiculous, but really the bacon fat is more of an accent, with olive oil making up the larger portion.  Let this salad happen to you.  
Shake up a spicy bloody and let's call it 2015!