Boom!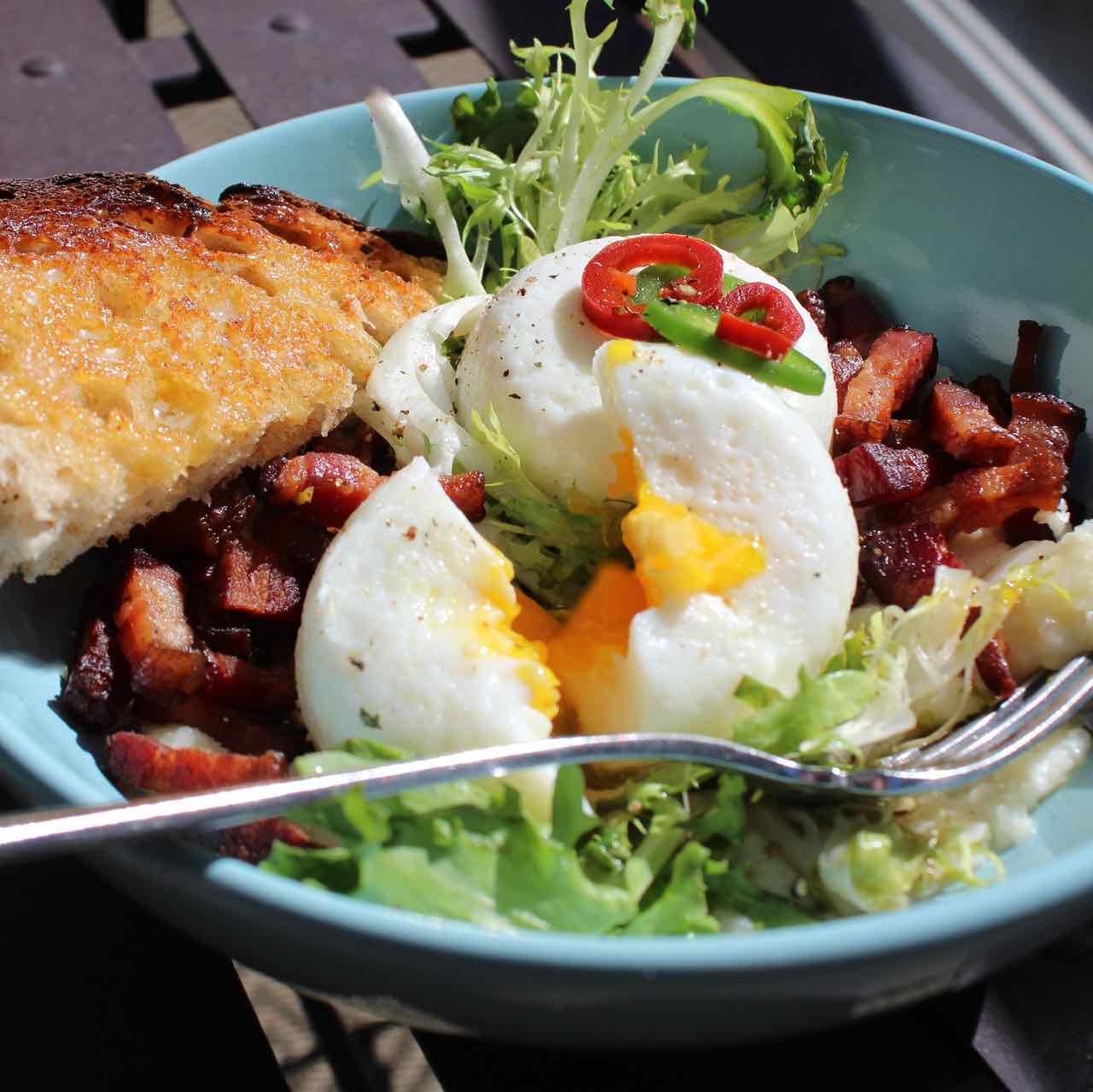 A little riff from BA's great brunch idea (click here).  One of those recipes you read and need to make immediately.  Cheesy grits with wilted greens, oozy soft poached eggs and crispy bacon lardons.  A few pickled jalapeños for some heat and color.  Crusty country bread, toasted and smeared with salted European butter.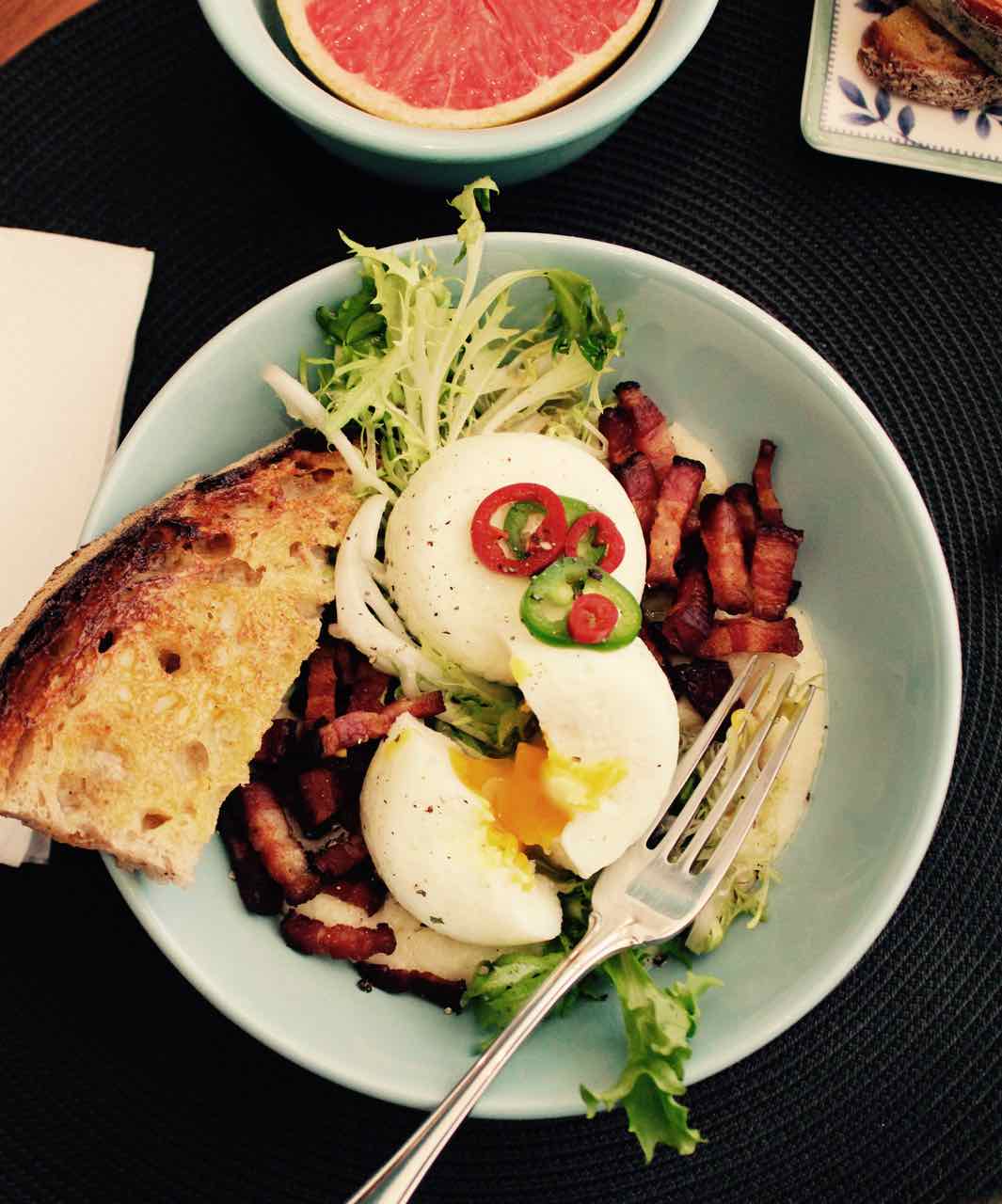 Shake up a nice spicy bloody and call this a lazy Saturday afternoon…
Brandade — a brunch love labor.  Patience rewarded.  Salt cod soaked in three changes of water, lightly poached until gently flaked.  Yukons cooked way soft. Cream, long simmered with smashed garlic cloves and sea salt.  Extra virgin olive oil, warmed with fresh thyme and rosemary, strained.  
Cod, cream and Yukons – beat with my old bent wooden spoon, warm herbed oil drizzled in.  Toasted baguette rounds on the side.  A carb-tastic brunch: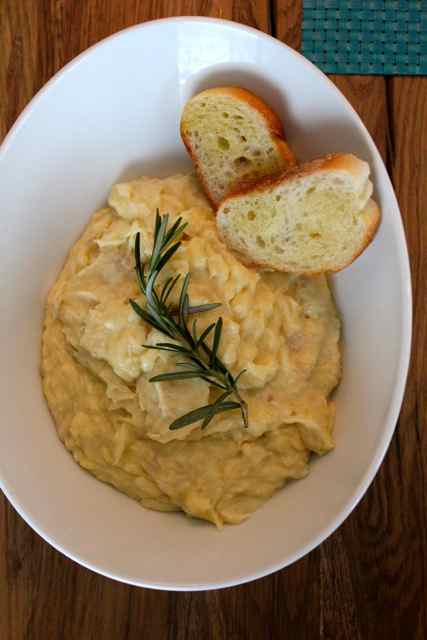 The lead dish for a Sunday Brunch menu…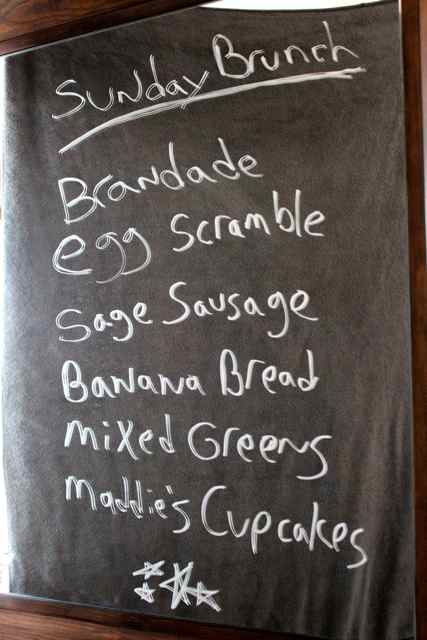 Get it on your table!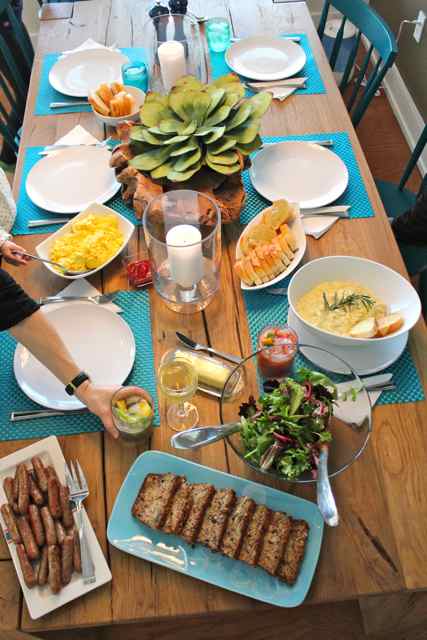 p.s. If you were a Private in Napoleon's Grande Armée circa early 1800's – brandade kept you marching.  The potatoes cut the more expensive salt cod. The troops did not, however, get to enjoy this dish with a stiff bloody (positioned above between the brandade and the mixed greens).
Fresh cut berries on your parfait? Ok.  OR you could soak them in booze…  Your call, but I know which way I'm leaning…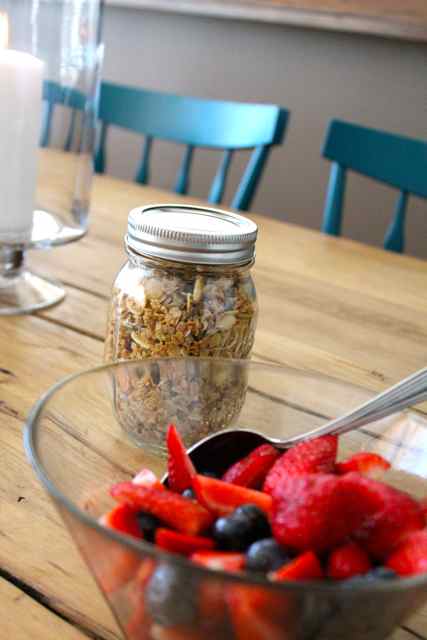 Toss some mixed fresh berries – here: blueberries, raspberries and sliced strawberries – with a spoonful of sugar and the juice (or zest) of half a lime.  And a splash of your favorite booze – right now I'm leaning towards Ron Zacapa 23 aged rum.  Let it sit a while: ("macerate") while everyone in the bowl gets to know each other.  
Serve over a nice thick Greek yogurt with throw of granola and maybe a drizzle of honey.   That's how to start a Sunday morning.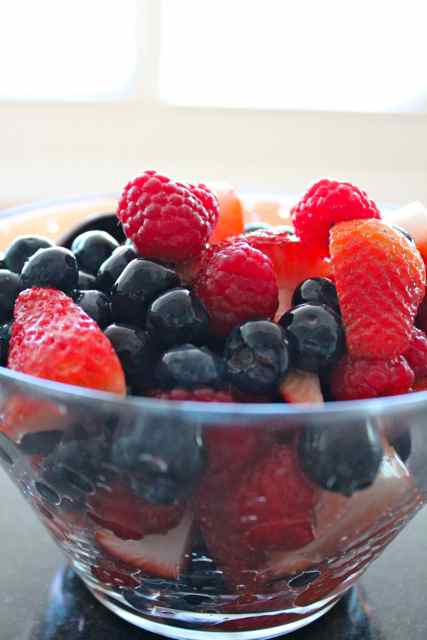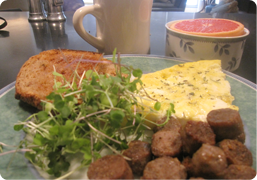 Struggled with the 9:30 Soul Survivor class up in Union Square, but got through it and back out into our chilly city.   Hungry and ready for a stroll through the greenmarket.  No real plan, we'll see what looks good.   Half a skim latte later, here's the haul:
Fresh Eggs
Lamb Sausage
Crusty Wheat Bread
Salted Chevre
Microgreens (cool!)
Back at the Room I've got espresso, some nice European butter and ruby red grapefruit.  So we're all set.
The Prep:
Roll into the Room.  Oven on, butter out of the fridge to soften, espresso maker on, microgreens to soak in the salad spinner.   Hop in the shower, by the time I'm out the ladies have arrived back home from ballet.   Pull a couple shots for some nice warm lattes.   The little one starts setting the table.
Skillet on medium.  Strip casings off lamb sausage (you can keep these on for a little snap if you like) and slice into small chunks, toss in a bit of olive oil with S&P and good bit of rubbed sage.  Onto a sheet pan and into the oven.
Eggs beat with a touch of milk and S&P.  Melt a nut of butter into the skillet, eggs in. The toast goes down.   Goat cheese spooned (it's really fresh = more creamy than crumbly) all around the top of the eggs, and the skillet goes into the oven next to the (now nearly done) sausage.  Drain, spin and pat dry microgreens, halve grapefruits.    Toast pops, buttered.   Eggs in just until the middle is just barely set, and then out.   Plate up, with a sprinkle of Herbes de Provence to finish.
The Pros:
It was a snap to put together, and the goat cheese was nice and tangy and really made it happen.  The microgreens were fun too.   It was a light, tasty and fairly healthy brunch.
The Cons:
The lamb sausage was good, but visually unappealing.  Maybe next time I'd flatten them into patties, which would look less like you-know-what.    And the microgreens would have been better with a touch of olive oil and rice wine vinegar.   Lastly, the plate was a little earth tone-y.  Maybe to brighten it up, some roasted red peppers and olive oil whirled up in the blender for a 'ketchup'.
The Takeaway:
I'd do this meal again, but it won't get heavy rotation.  Would be very nice for when company sleeps over, it's easy breezy and not too heavy.