Comments Off on Fresh Egg Pasta with Sage Browned Butter
Fresh pasta – easier than expected.  Particularly when you have the kid make it.   Flour – two cups.  Eggs – two whole plus four yolks.  A good pinch of salt.   Make a well with the flour – eggs and salt in the middle. Beat with fork, slowly incorporate.  Knead a few times once it comes together.   Wrap it up and let rest in the fridge for a few hours.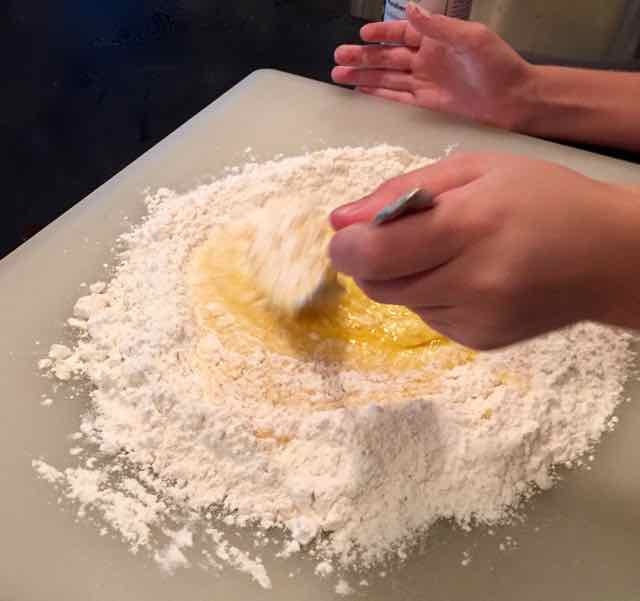 Cut in quarters.  Roll out a bit, dusting with some flour.  Send through pasta machine's thickest setting a couple times, then fold the ends into the middle and do it again.  This helps keep the shape right.  Now crank through the successively thinner settings.  Roll into a log and slice to desired thickness  —  see that happen in this video on my Instagram. Set on a cookie sheet and cover with damp towel while you do the other quarters.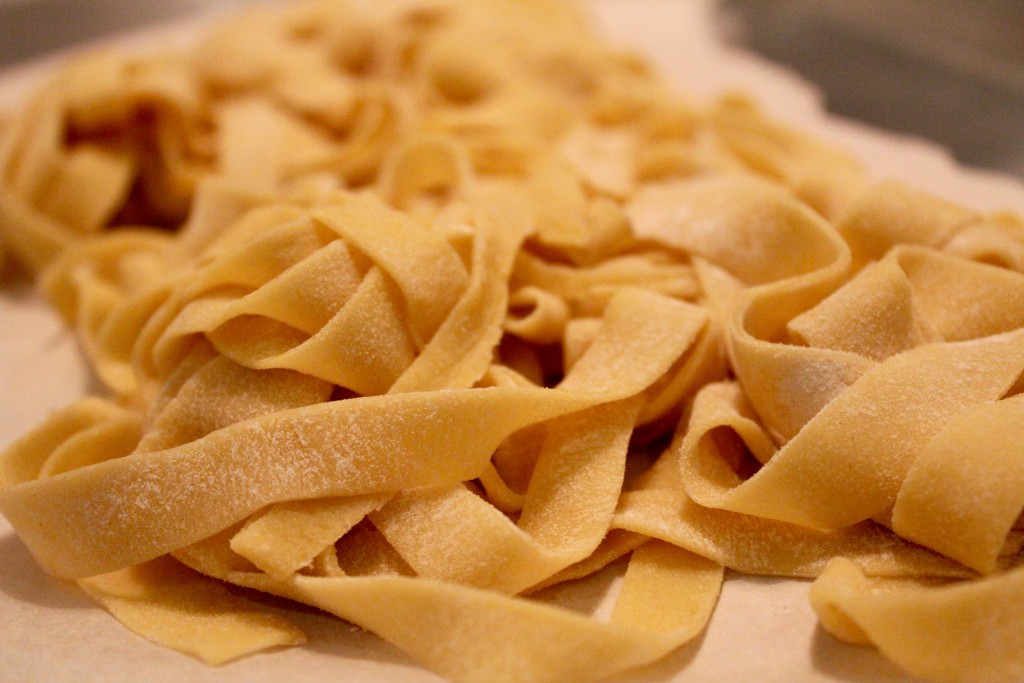 This cooks really fast. Brown some butter in a pan, keep warm.  Pasta into boiling salted water for just a minute or so, drain and toss with the brown butter on the stovetop.  Add some chopped fresh sage, cracked pepper and some crushed red pepper.  Then a good handful of grated parm, which plays the salt role.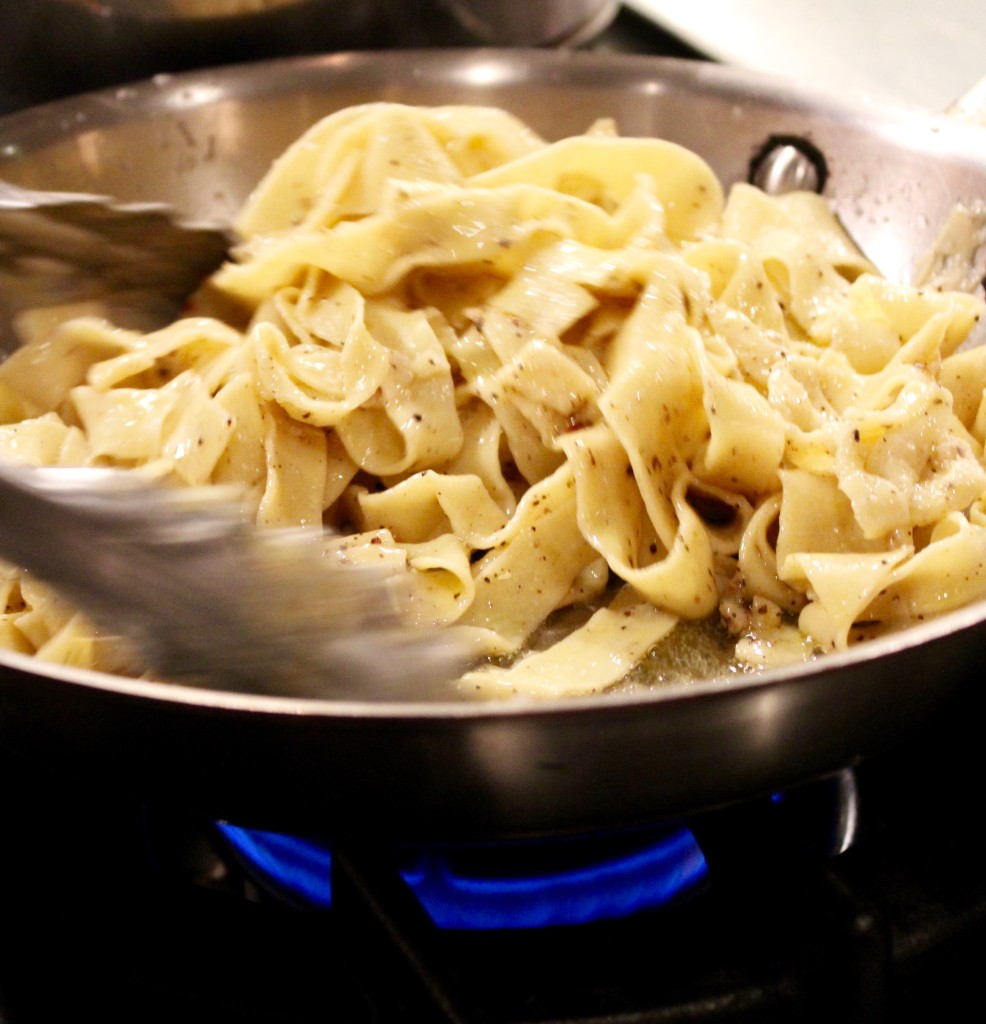 I serve this topped with some fried salted sage leaves, which I hide until service or they all disappear.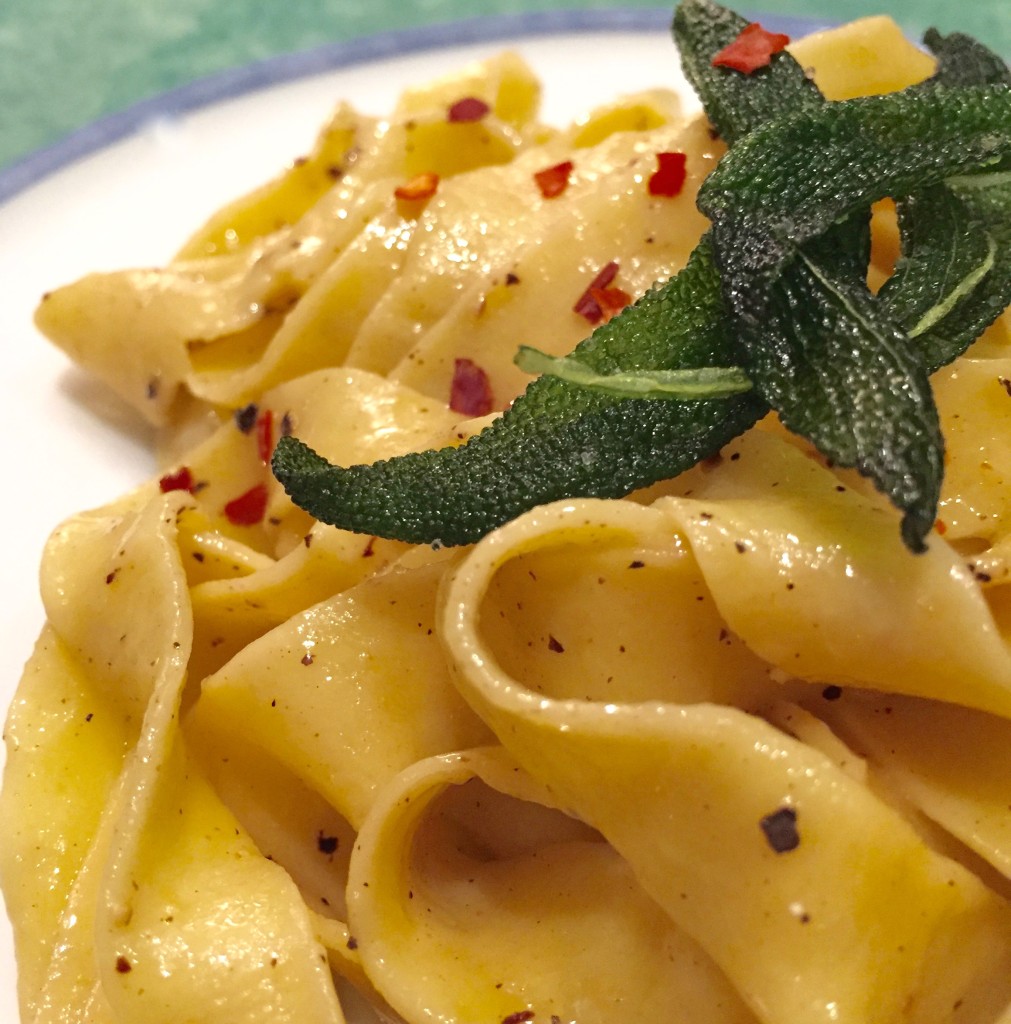 A fun dad/daughter kitchen project indeed.  
Ok, mostly daughter dumplings. But I did add value in an advisory capacity.  A nice project together: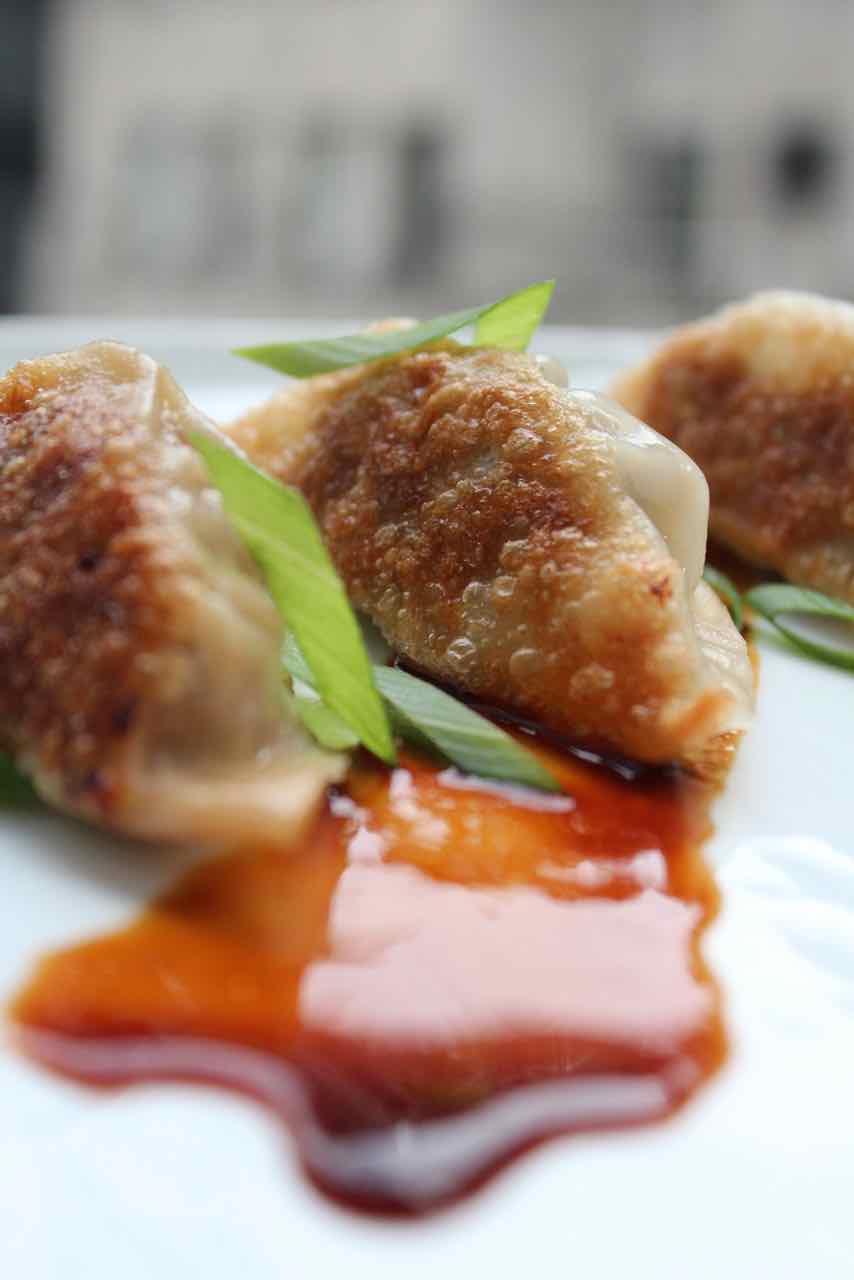 She riffed off a Cooking Channel recipe you can find here.  Briefly sauté minced ginger, scallions and garlic in sesame oil.  Mix into ground pork with an egg, a bit of 5 spice powder, salt and pepper.   Spoonfuls into dumpling wrappers, wet edge and seal.  Into hot pan with a bit of oil, let it go until the bottoms brown, 2-4 mins.  Add enough water to come halfway up the sides of the dumplings, cover and let steam 5-6 mins.  Water should cook off.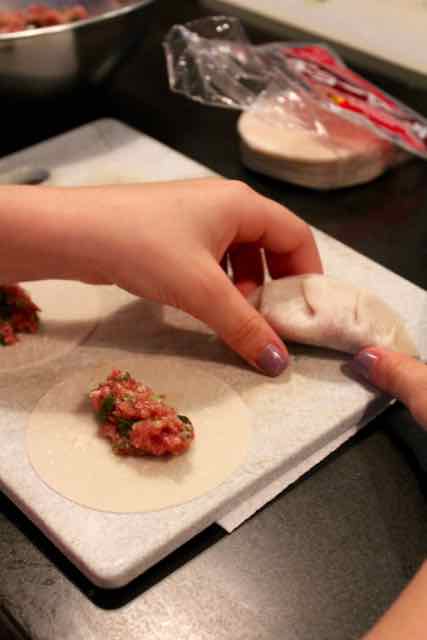 Dip in a mix of hoisin, soy sauce and Sriracha.  These were really amazing.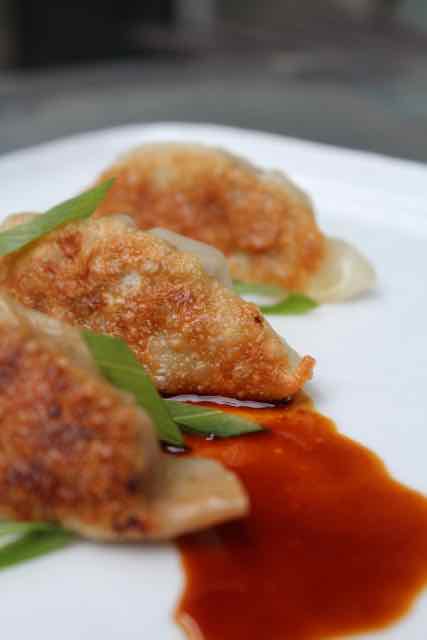 We are totally doing these for company.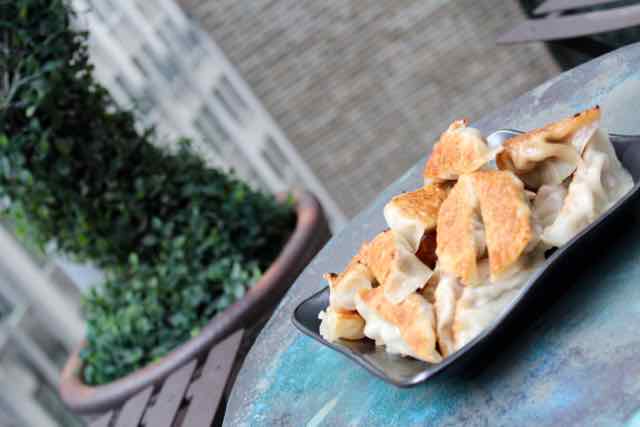 These were fun – puff pastry filled with mixed fresh berries.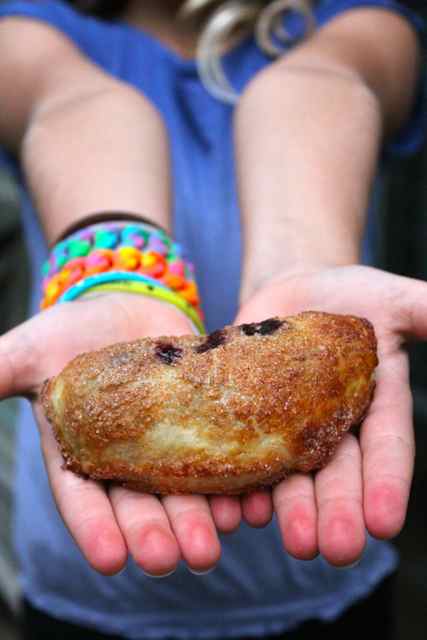 Oven to 400º  Toss fresh blueberries, raspberries and quartered strawberries with a squirt of lemon juice, a touch of vanilla and a good few squeezes of agave nectar.  Sprinkle in a bit of cornstarch to help thicken things up.  Cook on stovetop until berries start to release their liquids, remove from heat before everything gets too mushy.  Taste, add more agave or lemon if needed.
Roll out chilled puff pastry (or pie dough), cut into circles – I used a cereal bowl as a guide.   Place a few spoonfuls of the berry mixture on one side. Wet rim, fold over, gently seal.  Pierce the top, brush with egg beaten with a bit of milk (an "egg wash").   Sprinkle cane sugar over.  Into the oven for 20 minutes or so until they look like this: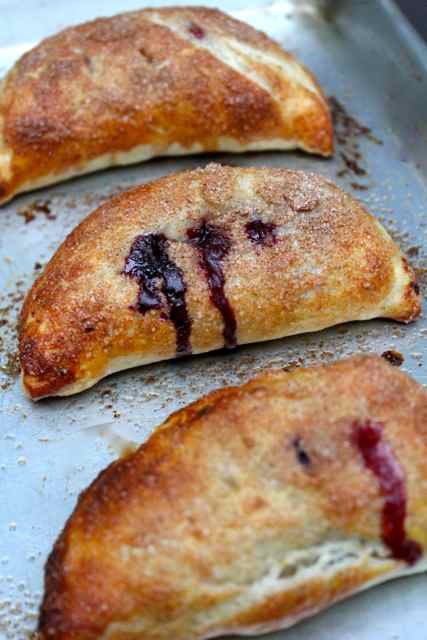 p.s.  a nice Sunday afternoon project with a little one.  Next time we are trying this with pie dough and spiced apples.