Smear this hot smokiness on your bagel and call it a spicy Sunday.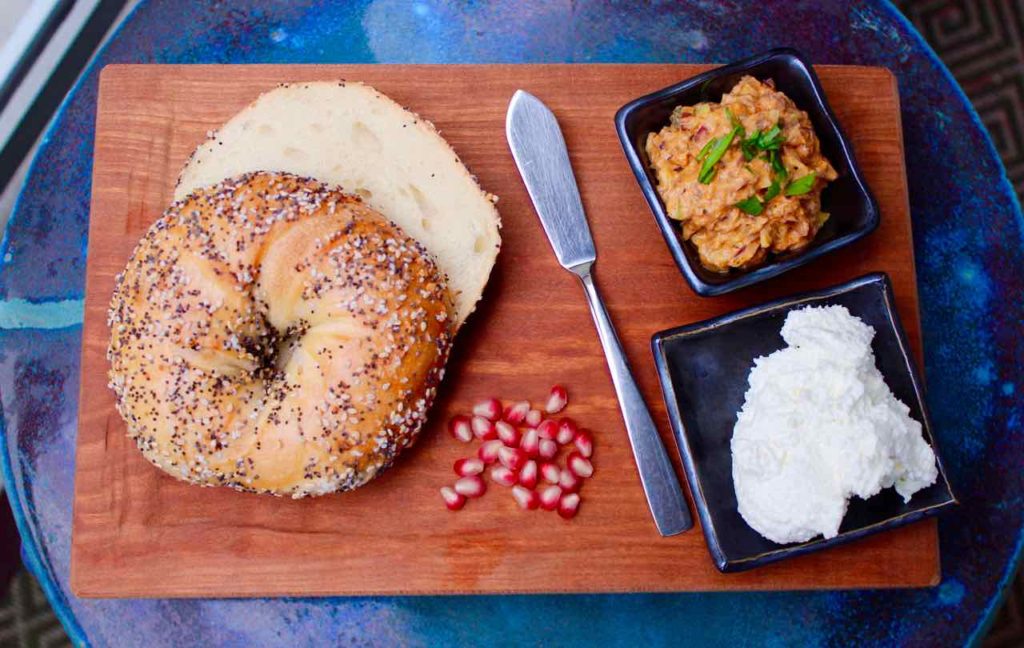 Smash up your smoked fish – here, smoked sardines, but whatever- with a touch of mayo.  Chopped celery and red onion, some fresh parsley or dill if you have it.  A good squeeze of lemon juice and a fat dollop of Harissa. Gently fold in some capers, S&P to taste.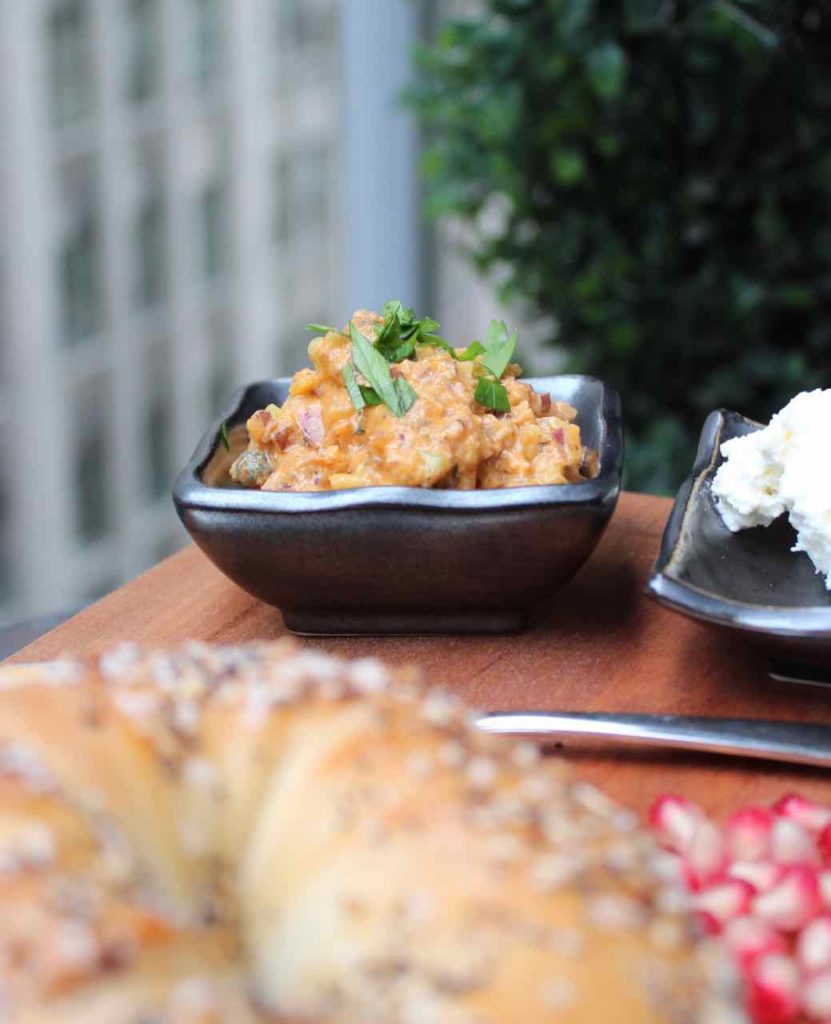 p.s. yes  I know I'm on a brunch kick.  More dinners shortly…
Here's a solution to a problem you never knew you had.  You buy the "Everything" bagel, but in the shop/cutting board/toaster/plate transition, it's become more of a "Somethings" bagel, or – the horror – a "Nothings."  All those tasty spices fell off somewhere, leaving a blank bagel. A carbohydtrata tabula rasa.  People, don't allow for such fail, this is no way to live.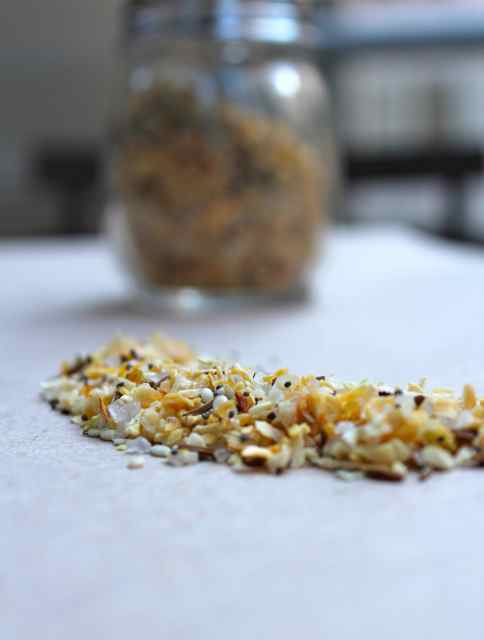 The Goods:
Dried minced onion

Dried flaked garlic

Sesame seeds

Caraway seeds

Poppy seeds

Sea salt – big crystals 

Optional – fennel seeds
The Execution:
In a dry pan, lightly toast the onion, garlic and sesame seeds (fennel seeds too, if using).  This mimics the oven browning they would have taken on.  Cool and toss with everything else.  Apply liberally atop a toasted bagel with a healthy schmear of cream cheese. 
I keep mine in the fridge, housed in one of those shakers you see at pizza places filled with hot pepper or oregano.   And it's not just for bagels — sometimes for appies we have crackers with cream cheese, Everythings sprinkled liberally over.
p.s. – Round bread does not a bagel make.  It has to be boiled and then baked, so there's a toothsome crust with a soft inside.  Otherwise, there's just no point.  Get the muffin instead.