Comments Off on Toasted Almond Mint Pesto
Here's a little something-something to smear over a bite of your juicy grilled lamb chop…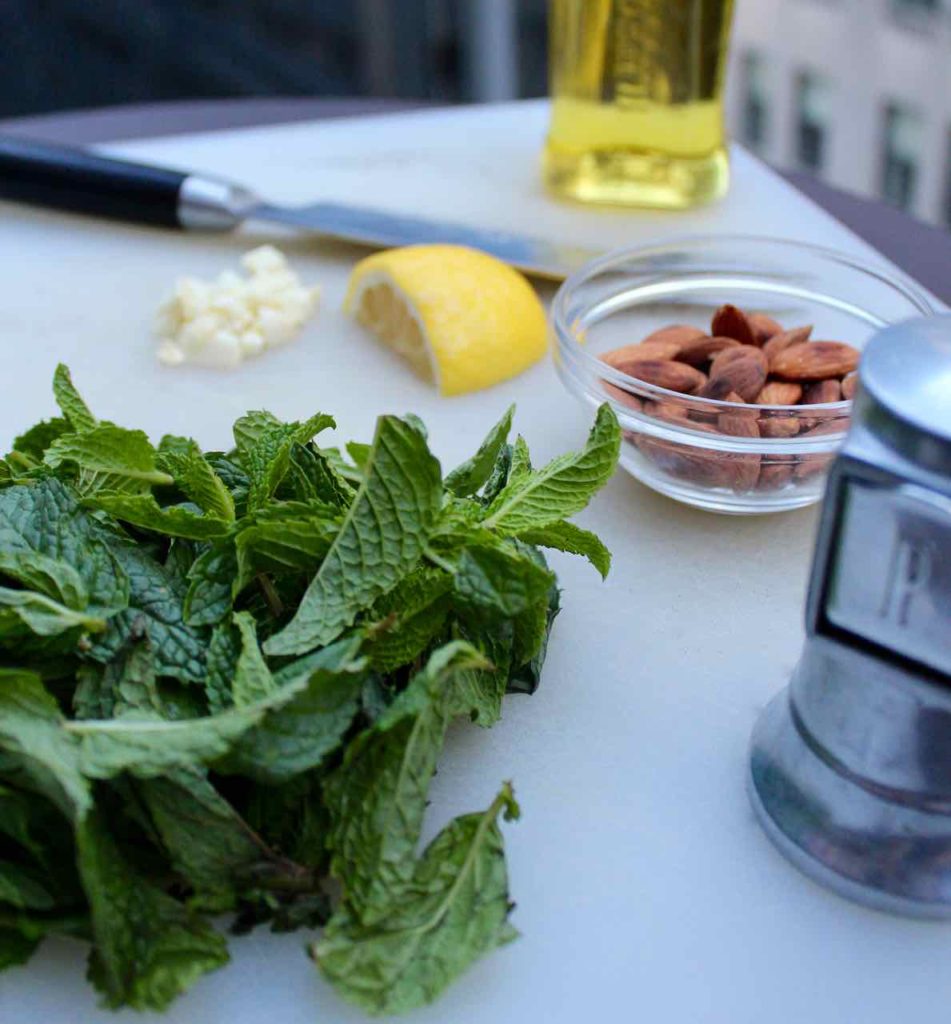 Almonds, oven or stovetop toasted.  Chopped garlic. Cracked pepper, sea salt and fresh lemon juice.  A big fist of mint. All smashed together with a mortar and pestle.  Well, actually it's the molcajete we use for guac, but same diff.  Stir on in a good pour of fruity olive oil and call it a pesto.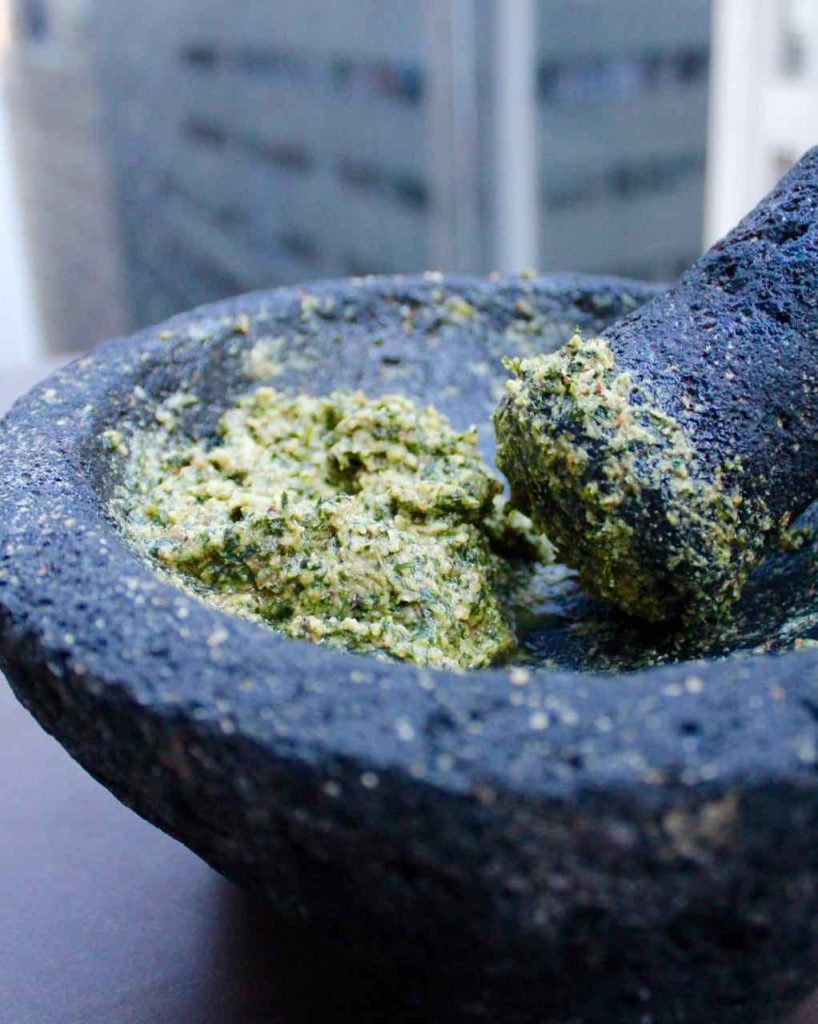 A great addition to a lamb dish.  Or tossed in fresh pasta, smeared on crusty bread, mixed into a salad dressing…..  
Here's a quick little ditty to get your weekend started.
The Prep:
Double, triple or quadruple as needed.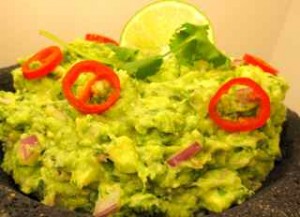 open a bottle of tequila
drink the tequila
pit and scoop out 2 ripe avocados
seed and dice fine 1 jalapeño
juice 1 lime
1/3 cup chopped red onion
lots of chopped cilantro
S&P
Now with a big utensil smash together the avocados and everything that follows.  Then pop in a little Joe Nichols.  That's it.  Nice.
The Takeaway:
Quick appie.  Or a fixin' for taco night.  Mmmm.  Taco night.  In this guac, I garnished with a few pickled fresno chilis for some color.  Some people use pomegranate seeds, also nice.   And btw, this is a good dish in which to employ the tot.  I do the chopping, she does the smashing.  One more thing- wash that cilantro good.  Nobody likes gritty guac.
p.s. check out my friend and colleague's musings at Go Tell The Mayor.