Comments Off on Lamb Roast Dinner
Settle on in for a spring Sunday dinner.  Roasted boneless leg of lamb, rainbow baby potatoes and roasted broccoli.  Pinot and cracked pepper pan sauce.  That's about right.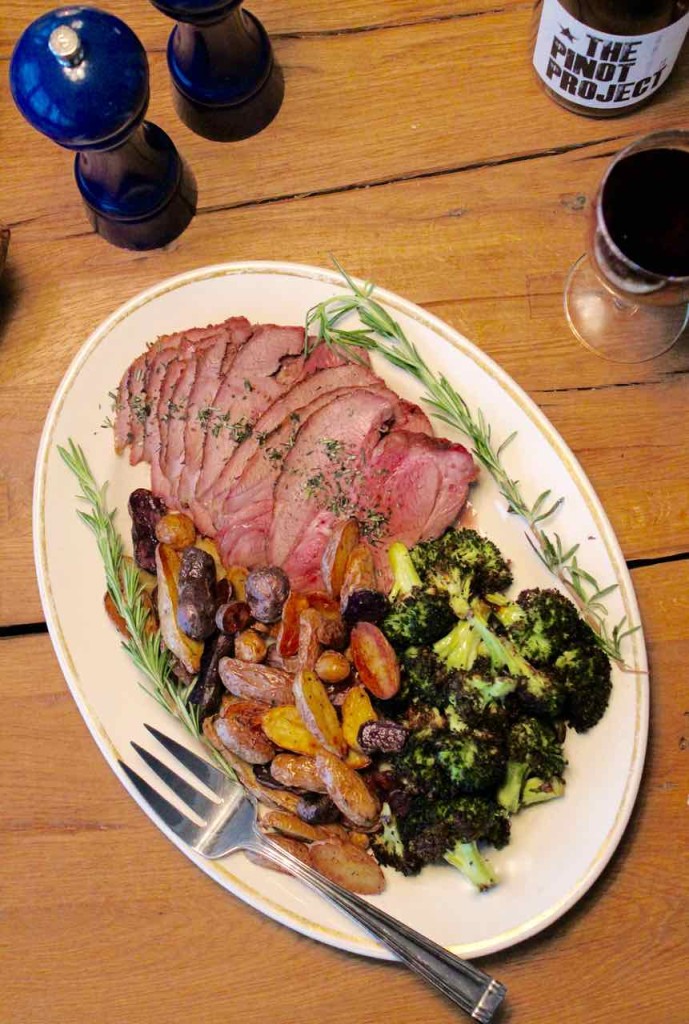 Let the lamb come to room temp, rubbed with smashed garlic, olive oil and fresh chopped rosemary + thyme.  Into 500º oven for 15 mins, then down to 325º until internal temp is 120-125º for rare.  This one's more on the medium side per my ladies' preference.   Click here for the slicing video.  
Asparagus might have been more appropriate but we love us some roasted broccoli.  And pass the Pinot please…