The Best Tomato Soup
Homemade tomato soup — pretty quick, less sodium, and no tinny flavor.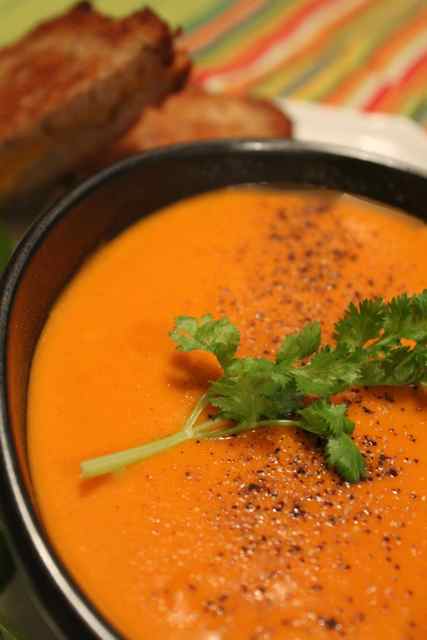 Sauté a chopped onion in a bit of butter until just browned.  Add one 28 oz. can of whole peeled San Marzano tomatoes, some chicken stock and a couple bay leaves.  Then a couple pinches of sugar and just a touch – like a quarter teaspoon – of baking soda viagra ohne rezept auf rechnung.  Let simmer for a while, remove the bay leaves and hit it with a blender until smooth.  Return to pot, add a little pour of heavy cream.   
Taste- if too acidic, add a pinch of sugar and a suggestion of baking soda until it all evens out.  Obviously, serve with grilled cheese – here, cheddar and gruyère.  Country bread, smeared with European butter, browned on the stovetop until everything's crisp on the outside and gooey on the inside.  Cut into soldiers for dipping ….    
 ***UPDATE:  a couple variations based on reader suggestions:  1- add fresh basil right before blending, garnish with a sprig as well.   2 – rather than heavy cream, use crème fraiche and mix in dried or fresh dill.