The Soup Strategy
There was a day my father and I would cook Thanksgiving dinner for 30+ people.  Lots of logistics, but just one issue really riled dad — people still milling about at service.  It's better to have everyone seated and ready to eat: "hot foods should be served hot!" he would say.  So one year we came up with a strategy — the soup strategy.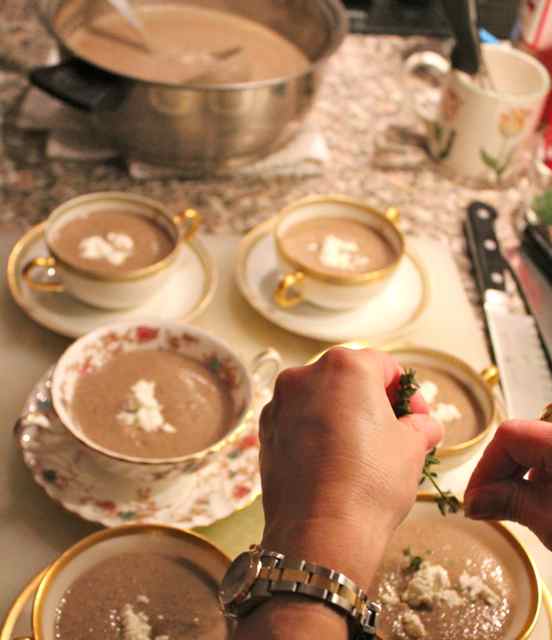 Of course! — add a soup course.  Before the main, a thick unctuous soup comes out.  Holding its savory heat.  People gravitate over.  Seats pulled in.  Grace. The cooks excuse themselves after a few spoonfuls, and retreat to the (now empty) kitchen to prep service for the main meal — without dodging the crowds, and everyone seated in time.
p.s. – that pic is the lovely Mrs. garnishing our Christmas soup — a roasted chestnut and wild mushroom bisque, with goat cheese and fresh thyme leaves. Hey now.  Everyone got to the table on time.