Three off-beat business lunches in Midtown Manhattan
It's pretty easy to spend a solid couple hours and lots of $$$ at a business lunch in Midtown. But here are a few off-beat places that are quick and light on the marketing budget.  Take all your cool/foodie contacts and network sans the white linen.  
p.s. All of these are chain-lets with multiple Manhattan locations.
1. Kati Roll Company – 49 West 39th Street (btw 5th/6th)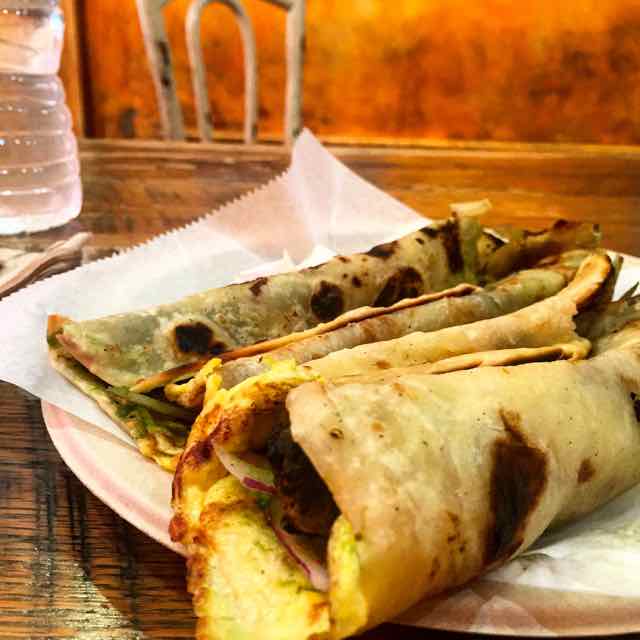 Think little spicy Indian burritos. I usually get 2 rolls, an Unda Roll with beaten eggs, spices and onions, and a Shami – the minced lamb.  The Shrimp Masala and Chicken Tikka rolls are also killer.  Order and pay at the register, find a table.  Get there before noon or the line gets long.  If it's nice out, takeout and eat around the corner in Bryant Park for some rays and great people-watching.

2. Sophie's Cuban – 369 Lexington Ave. (btw 40th/41st)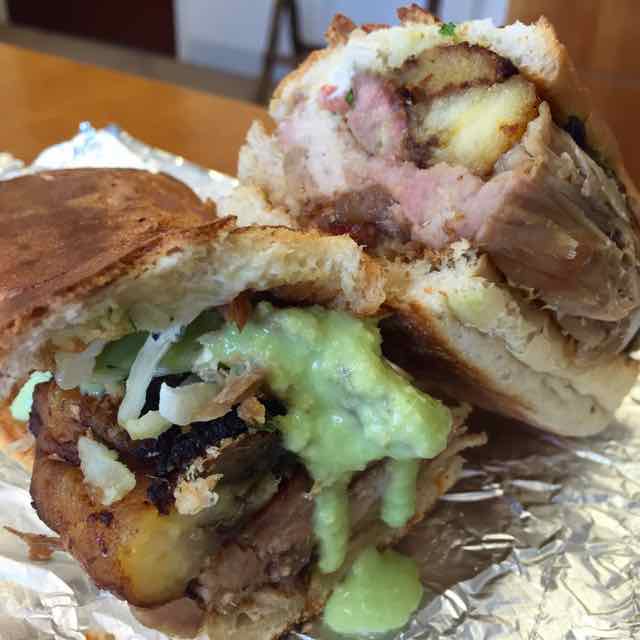 Cuban/Peruvian comfort food. They have table service, so just sit down rather than standing in line at the counter. The first time you go here the Cuban sandwich and a side of sweet plantains are required. The following visit, it's the Pernil with a twist (shown above). Only then shall you venture to other portions of the menu — such as the fantastic ground beef stew with rice and beans.  And the green sauce. Oh, the green sauce…..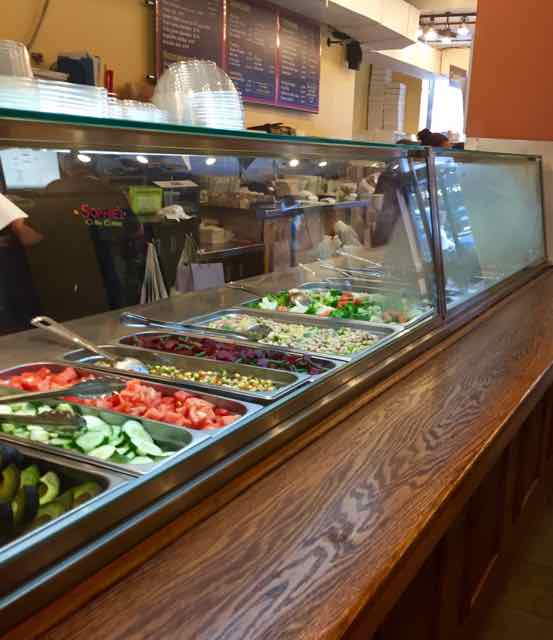 3. Xi'an Famous Foods – 24 West 45th Street (btw 5th/6th)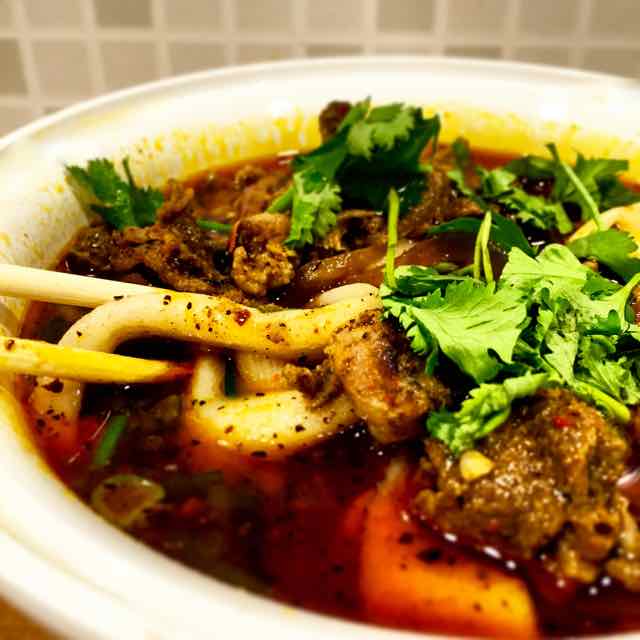 Most famous for their hand-ripped noodles. Notwithstanding limited seating, take-out is highly frowned upon as the noodles are best eaten immediately. So get there early. And by early I mean there's already a line at 11:30. My go-tos are the Cumin Lamb Burger (get two if that's all you're having), the Spicy Cumin Lamb in Soup (shown above — this will burn your face off, btw), and the Spicy & Tingly Beef. Order and pay at the front, and make sure you know which kitchen your meal is coming out of – the front or the back one. This lady that works there will start yelling if you don't pay attention to this point.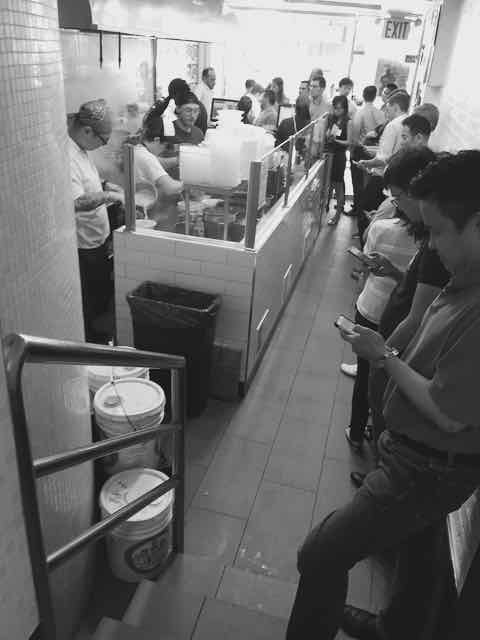 p.s. check out Midtown Lunch for some other good ideas- and check out my profile there too!