Here's an appy course to rock your New Year.  Pour a nice glass of cold Sancerre.  Fire up some blistered shishitos, tossed with some S&P and a bit of garlic powder.  Shuck a fat icy plate of chilled oysters — maybe some Bluepoints and Montauk Pearls.   And however gauche, I'll still own me a touch of spicy cocktail sauce….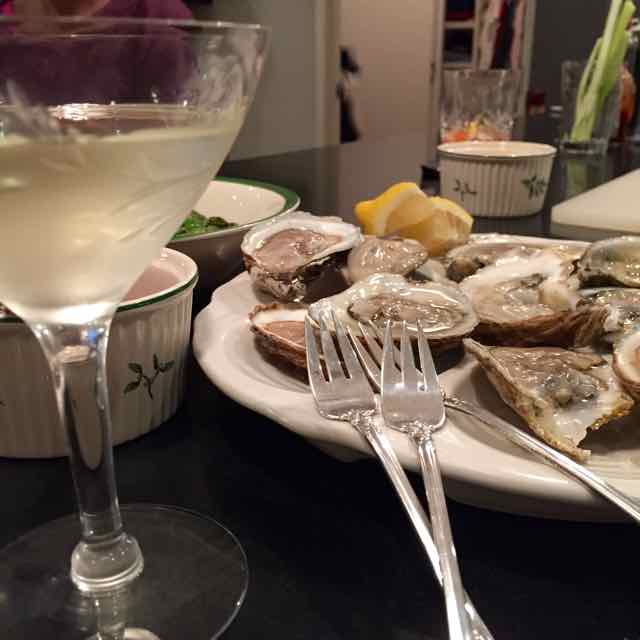 The perfect cocktail sauce- you don't buy it.  Two good squeezes of ketchup.  Juice from a quarter lemon.  Spoonful or two of hot horseradish. A few drops of Worcestershire, and a couple three shakes of Tabasco. Taste and adjust to your liking.  
Blistered shishitos go surprisingly well alongside oysters.  If you don't recall the shishito gig, click here.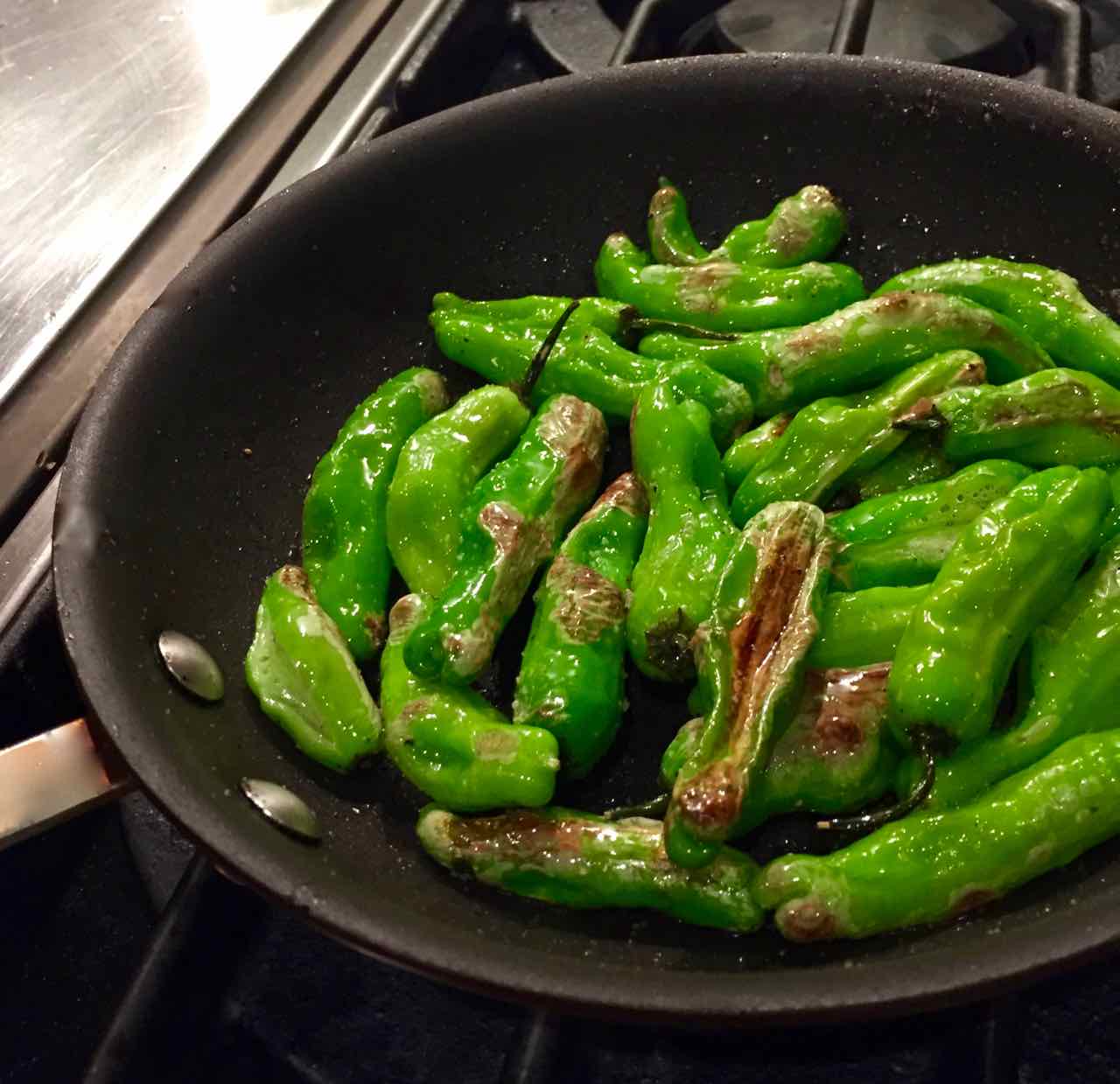 Happy New Year, all.  Hope your 2106 is filled with good food, fun and family.