Where you at, Pimento Cheese?
Oh – riding a saltine right into my mouth.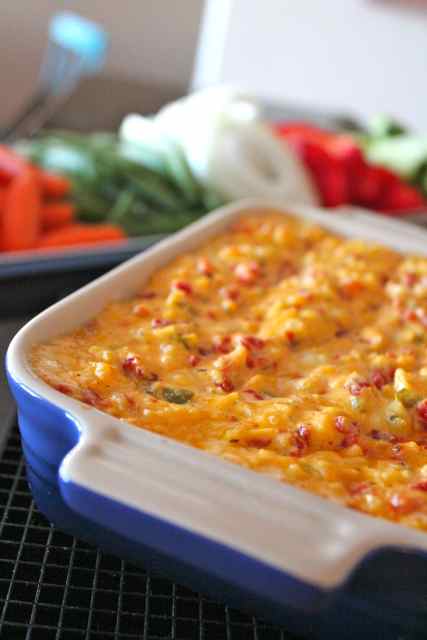 Shredded sharp cheddar and pepper jack, mayo, chopped pimentos (or piquillo, as here), pickled jalapeño, chopped white onion.  Into 325º oven until bubbly, like 20 or 30 mins.  Let cool a bit – it'll sear your face off right out of the oven.
Served this on Kentucky Derby day.